The victim in the reported sexual assault on Back Cove trail recanted their story. Following investigation by detectives the victim now acknowledges that they were not sexually assaulted.
The motivation for making this false claim is unknown. A false report is a crime, but the victim has not yet been charged. Police are still investigating, and are operating under the assumption that the assault allegations are genuinely false.
The sexual assault report was first made by a 34 year old woman on Wednesday, August 12th. The woman reported that she was in the vicinity of the half mile marker of Back Cove trail, behind the soccer field and adjacent to Interstate 295, when the perpetrator grabbed her. He dragged her off the path into an area of high grass and brush, where he sexually assaulted her.
Two people passing by were said to have noticed something. They asked if everything was alright, and the perpetrator fled on foot.
The victim drove herself to a local hospital and police were notified. The results of any medical examination have not been released.
The reported perpetrator was described as white male in his late 20's or early 30's with dark hair and a goatee, between 6'01' and 6'03" tall. He was reportedly wearing shiny orange shorts and a dark color tank top.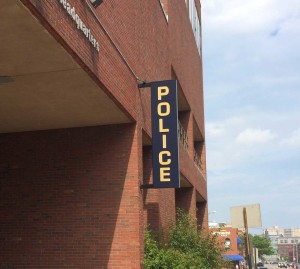 Anyone who was in the area and may have information is asked to call police at 207-874-8575.
The public is reminded to carry a cell phone and report any suspicious activity. Police remind residents that it is safest to walk in groups, to always be aware of the surroundings, and if confronted be as vocal as possible to draw attention to yourself.
Submit Your Tip
To provide information anonymously, contact Portland Police at 874-8575, text the keyword "GOTCHA" plus the tip message to 274637 (CRIMES), or go to the Portland Police Department website and click "Submit an Anonymous Crime Tip."