The Portland Palate
Artemisia
'A Good Choice Off the Beaten Path'
by James Fereira
This cozy restaurant, hidden in plain sight in Portland's "studio district," is a great small find. Were it not for the inviting benches built into the exterior brick wall and lima bean green awnings, you might pass right by it.
Artemisia is that out-of-the-way, understated place you want to bring visitors to impress them. Or perhaps it's the less trendy, more substantive IT place to go to for brunch.
I've been more than a dozen times in my tenure as a West Ender, and I've never had a bad meal or experience here. In fact, once at dinner they served hands-down the best fish chowder I've ever tasted – and brought complimentary samples first – a testament to their professionalism and culinary skill.
The food is healthy, ample, affordable and thoughtfully-presented. I arrived on a weekday on foot before my lunch date, who found it a challenge to find parking. Our friendly hostess/server, Ryan, was happy to give us a sunny booth across from the bar. She was kind. And she made sure I was comfortable, providing cloth napkin set-ups, waters and menus.
FOR LUNCH
I ordered an organic hot chai tea with cinnamon sprinkled unmethodically on top. My meal companion appeared, got settled and ordered a decaf latte. We both enjoyed our pre-meal drinks very much.
Artemisia's lunch menu has spare choices: 6 salads, 9 sandwiches, and two to three items on the specials board to be exact. This 'less is more' approach works well for me.
I ordered a cup of potato leek soup on special. It came served in a teacup, with fresh slice of dark pumpernickel or dark rye and pat of butter.  Its temperature was not as hot as I like, but it was thick and creamy. When augmented with S&P (on the table) I enjoyed it, its relative blandness notwithstanding.
The Charlie sandwich, served on grilled peasant bread, featured roast beef, tomato, lettuce, red onion and a Gorgonzola aioli, served warm. Both sandwich and side were delicious, save for some stringiness to the meat.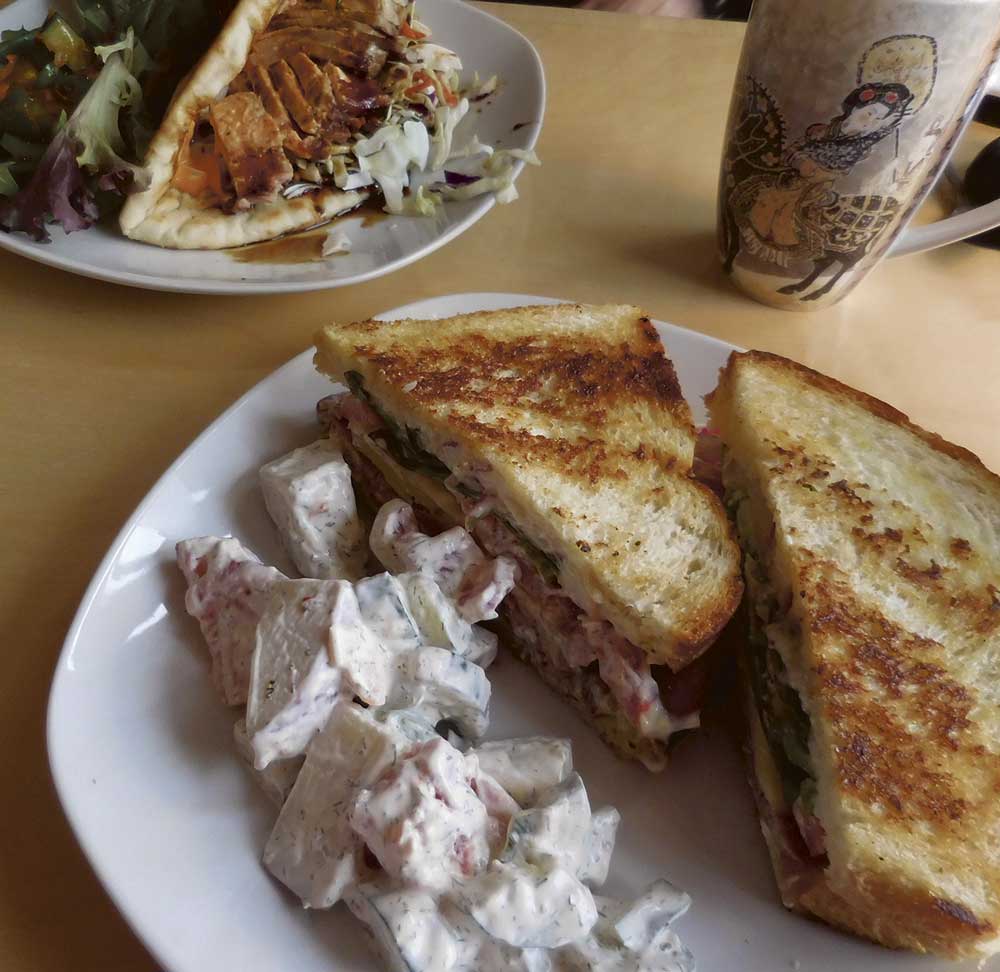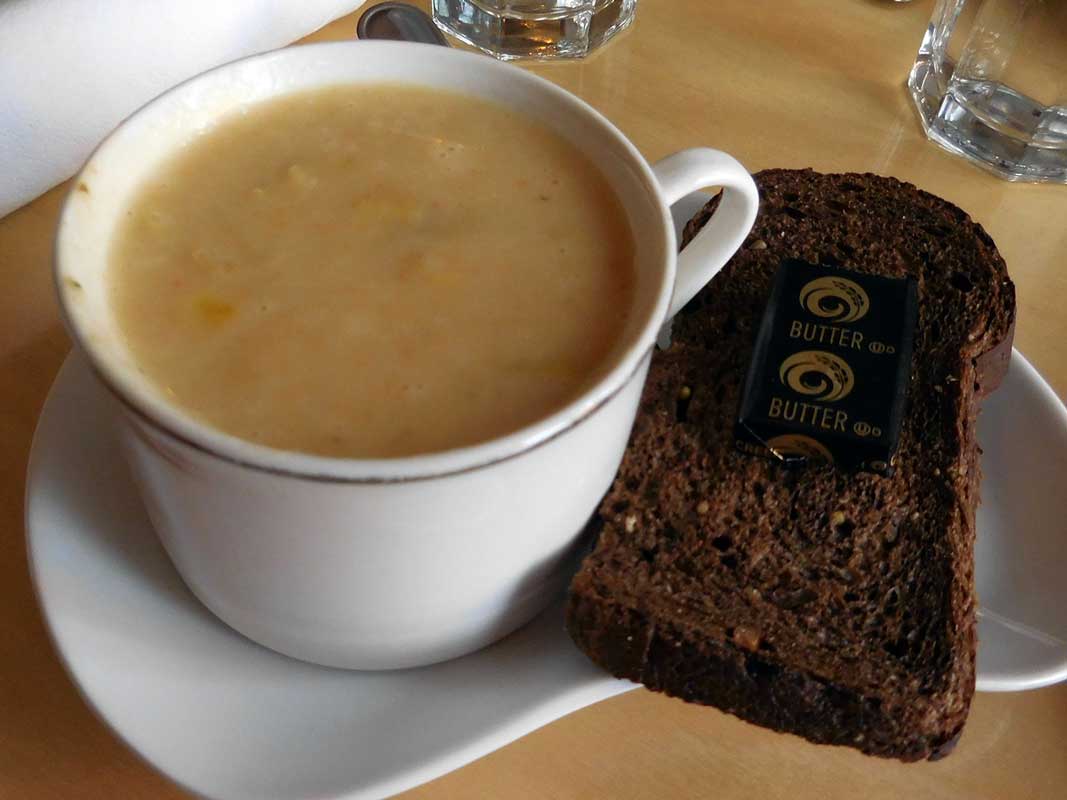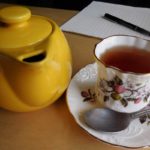 My friend "felt the love" in her Fujita sandwich: Ahi tuna, Asian slaw, cilantro, toasted sesame seeds and Sriracha aioli rolled into a grilled flatbread, with demi salad.
Later, she ordered a pot of tea, served with fine china cup & saucer, and we were encouraged to linger even though Artemisia closes for lunch at 2 pm.
Our meal came to a modest $34.00 before tax and tip.
THE VIBE
The restaurant has a welcoming, relaxed vibe. Two newly restyled rooms host a dozen tables and reupholstered booths, a small bar with limited seating and a newly-renovated rear kitchen. Walls are a medium blue with tasteful if not similar Bakery Studio artist prints hung, dotted with plants and other decorative ephemera – including some beautiful and luminescent wall plates. There's lots of wood. Soft lamp lighting and earth tones finish a soothing color scheme. On this visit, folk-pop music played overhead at a reasonable volume.
Upon entering, a hostess stand and specials board were front and center through a now-trendy "cold air drape." Unisex restrooms are down the hall and shared with other gender-neutral-nobody-cares-who-you-are building occupants. And they were clean. This ain't no North Carolina!
A LITTLE HISTORY
Artemisia dates back 17 years. Guy Frenette remains their evening chef, while partner Heather Neville still manages the front-of-house. Frenette's good reputation is well-known. Also, owner Celia Bruns is chef by day here, cooking up delicious lunches and one of the healthiest brunches in town.
I had a frank conversation with Ryan, asking about the unusual name of the restaurant. While "Artemisia" is not a common name, there were several different references to it in my research. This could have included a ruling queen of 3rd century Persia, a goddess in Greek mythology, herbs or even a geyser in Yellowstone National Park.
But in this case, it is named for 17th century painter Artemisia Gentileschi. She was an Italian Baroque painter, today considered one of the most accomplished painters in the generation following Caravaggio. Women painters in this era were not easily accepted by the artistic community, or by patrons. She was the first woman to become a member of the Accademia di Arte del Disegno, in Florence. She painted images of suffering, yet strong women from myth and the Bible.  Today she is regarded as one of the most progressive painters of her time.
That her story is told here assures you will find richness in Artemisia's artful surroundings and comfort in their delicious food.
LOCATION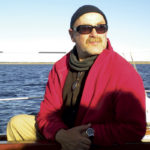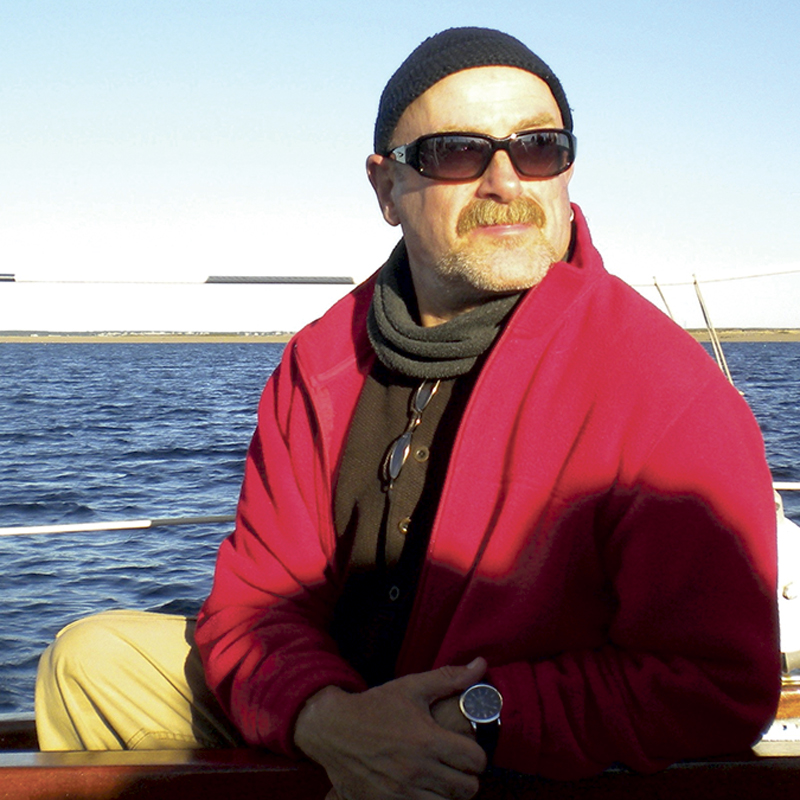 Artemisia is located in the Bakery Studios Building at 61 Pleasant Street, a fifteen-minute walk from the West End. Call 207-761-0135 for dinner reservations and lunch/brunch hours, or visit them at http://artemisiacafe.com.
James Fereira
James Fereira has a background in tour guiding, roller coaster operation and public speaking. Also, in his spare time, he enjoys falling in love with his new cat and questioning authority. You can reach James at ThePortlandPalate@gmail.com.