Police arrested 25 year old Jimmy Odong of Portland at about 4:10 p..m on Thursday, July 23rd.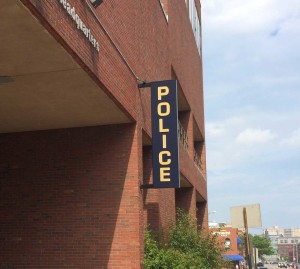 Jimmy Odong fled from detectives in the USM area. Officers acted quickly and established a perimeter. A South Portland canine unit arrived to track down Odong.
A U.S.M. officer saw Odong hiding in bushes near Sullivan Gym on Falmouth Street. Odong fled again, but was taken into custody minutes later on Granite Street.
Jimmy Odong is charged with robbery in the car jacking of a woman on Baxter Boulevard on July 17th. He is additionally charged by the FBI with bank robbery in connection with the robbery of Key Bank in Freeport which occurred on the same day.
Odong was arrested in February for domestic violence and was free on bail. He now faces a charge of violation of conditions of release.