Portland Conservatory of Music
ADULT CONCERT BAND FORMING
The Por­tland Conservatory of Music (PCM) is a non-profit community music school located in the Woodfords Corner neighborhood. PCM has been providing music education to the communities of Southern Maine for over 22 years, with an emphasis on bringing high quality music within everyone's reach. In the past year, the Conservatory has undertaken several exciting new programs that are in line with its mission to provide opportunities to students of all ages, abilities and financial circumstances. The most recent new program is the New Horizons Adult Concert Band – Here's an update!
Boy Singers of Maine
This summer PCM assumed leadership of Boy Singers of Maine, an esteemed organization with over 30 years of history of performing nationally and internationally, including at the White House and with the Leningrad Symphony Orchestra.
The program will begin at PCM this fall under the direction of Paul Schnell, a graduate of Westminster Choir College and a teacher with over 30 years of experience directing choirs in the MSAD#6 school district.
Sisters in Song
PCM is proud to carry on the esteemed tradition of Boy Singers alongside its young women's vocal ensemble Sisters in Song, now entering its second season. Both choirs will meet on Tuesday evenings starting in September. Voice placement auditions can be scheduled upon request, or following PCM's Open House on Sunday, September 10th. The Open House is at 2:00 p.m. followed by auditions at 4 p.m. for ensembles, scholarships and the Karger College Prep program.
New Horizons Adult Concert Band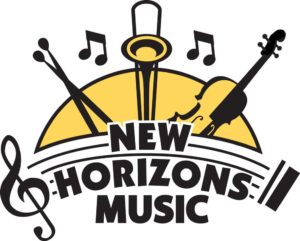 Also in line with its goal to provide more opportunities for people to make music together, PCM is launching a local chapter of the New Horizons International Music Association. Under the motto "it's never too late," the New Horizons Adult Concert Band provides an entry point to music making for adults of all ages and abilities, including those with no musical experience and those who were once active in school music programs.
The New Horizons Band will meet weekly on Sundays from 2-4, starting September 10th, and will have three to four public performances a year.
To kick off the program, the Conservatory will hold informational "play days" on Monday, August 7th at 3 p.m. and Wednesday, August 16th at 7 p.m. to allow interested students an opportunity to meet with faculty and try out various instruments.
To learn more about any of its programs, including private music lessons in over 30 instruments and group classes and ensembles for all ages, please contact PCM at 775-3356 or info@portlandconservatoryofmusic.org.