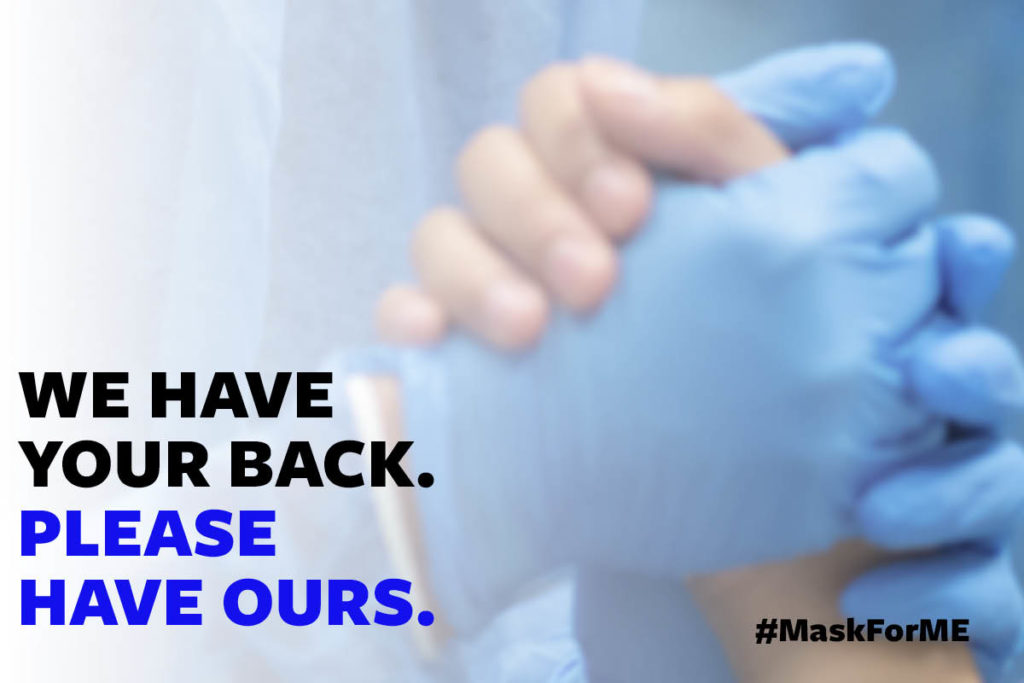 To our fellow Mainers:
We are frontline healthcare workers. We are caring, hard-working professionals with families and loved ones we go home to everyday.
We are your neighbors, community volunteers, coaches, and friends. We need your help so we can continue caring for all patients in need.
Without your help, healthcare in Maine will be unnecessarily stressed. You have the power to help slow the spread, reduce hospitalizations, and prevent more deaths from COVID-19.
HERE'S WHAT WE KNOW:
Wearing masks slows the spread of COVID-19.
Washing our hands stops its transmission.
Staying six feet apart from those we don't live with makes it harder for the disease to spread.
WE UNDERSTAND
We're all tired. COVID-19 has been an unwelcome guest for too long. In Maine, we have been fortunate to avoid what we have seen in other states, but COVID-19 is still here and strong. With cooler weather and activities moving inside, with the holidays upon us, our response to the pandemic is more important than ever. We all need to do our part.
COVID-19 testing sites are busy, results are not immediate, and a negative test result is not a guarantee of safety. We need to stay alert and take the steps above to stay safe.
We're not giving up on you, and we need you to join the fight. Please work to protect yourself, the people you love, and your community. Know that we are here, giving this everything we've got. Working together we can protect the people of Maine.