Water Safety Top Priority for Local Group
by Tony Zeli
I sit to write on Memorial Day. A front-page headline in the Press Herald tells a story of death on the water. On Saturday afternoon, May 27th, Jennifer Bousquet of South Berwick disappears after her canoe capsizes on the Saco River in Fryebburg. One of the officers who searches for Bousquet is critically injured by his own boating accident. By Memorial Day, officials say the search efforts are focusing on recovery rather than rescue.
This incident occurs less than two weeks after five-year-old William Egold dies in a canoeing accident in Vassalboro. Reports say his mother holds him as strong currents carry them down river. She struggles to reach the shore and eventual rescue. The waters are too cold for the young boy.
Last year, on the evening of June 2nd, 2016, our community of Portland loses 14-year-old Mohammed Al-Ammar. His kayak overturns in the Presumpscot River.
Year after year, we celebrate the first nice weekends of the season amidst tragedy on the water.
It does not have to be that way. And a group of neighbors and City staff are working to make residents safe and knowledgeable on the water.
Swim for Life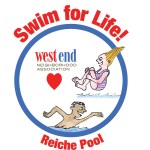 The Swim for Life Coalition is a cooperative project of the West End Neighborhood Association and Portland Parks, Recreation and Facilities. Their top priority is for every student in Portland to learn to swim, but they also work on boating and other water safety matters.
The Swim for Life program has a solid record. For each of the past seventeen years, the program funds swim lessons for second graders at the Reiche pool. The City's Recreation Department provides the swim instructors.
Of course, water surrounds Portland. And in Vacationland, watersports are a part of life. That is not true everywhere. And many of our newest residents are the most vulnerable on the water. But it is not just new Mainers who need water safety instruction. In fact, up to 60-70% of students at Reiche do not know how to swim.
Now, the Swim for Life Coalition is broadening its scope to include boating and other water safety issues.
National Safe Boating Week Resolution
In April, they work with District Two City Councilor Spencer Thibodeau to present a resolution recognizing National Safe Boating Week. And on a Saturday morning in May they participate in Life Jacket World Record Day.
These awareness efforts are a small part of the true work going on behind the scenes. Volunteers are building funding and community support. They locate resources like free life jackets for demonstrations. Also, for 2016 they successfully expand the swim program to include second graders from Hall School, who now go to Riverton for six weeks of lessons.
Ultimately, they need funding from the City to make water safety an integral part of the school curriculum. Of course, squeezing money out of City coffers at a time of austerity is no small feat, not competing against things like an assistant to the mayor and a $16 million waterfront park.
RESOURCES
To learn more about Swim for Life or to donate, visit http://wenamaine.org.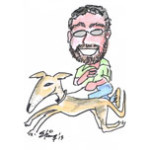 For tips on safe boating, visit http://safeboatingcampaign.com.
Tony Zeli
Tony is editor and publisher of the West End News.