Portland Public Schools is now launching its "Choose School Lunch" Campaign to encourage more students and their parents to opt for school lunch.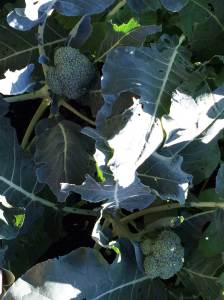 The Portland Public Schools' Food Services Department has won state and national recognition for its creative approach to school lunch, including incorporating local foods across the lunch tray each week on Farm Fresh Fridays.
To help kick off the start of the "Choose School Lunch" Campaign, Mayor Michael Brennan will be attending a Farm Fresh Fridays lunch at Lyseth Elementary School, located at 175 Auburn Street, on Friday, January 30th.
"Choose School Lunch" is a collaborative effort between the Portland Public Schools, Cultivating Community, the University of Maine Cooperative Extension and FoodCorps, a nationwide team of AmeriCorps leaders whose goal is to connect children with tasty, healthful food.
The campaign focuses on increasing communication with parents and students about recent healthful changes made to the school lunch program.
Ron Adams, Portland Public Schools' Food Services Director, is working hard
toward the mayor's goal of increasing the amount of local foods purchased by Food Services to 50 percent by 2016. In order to meet this ambitious goal, Food Services launched Farm Fresh Fridays this past September. Every Friday throughout the school year, the school lunch entrees and sides come from local sources in Maine and the region.