A new city policy will change the way residents are billed for storm water treatment. It will create a new storm water service charge, in addition to the current water and sewer bill. The first bills are due to arrive in 2016. There will be credits to reduce the charge for developing rain gardens and otherwise reducing water runoff.
Currently Portland residents pay for storm water runoff treatment with their sewer bills. Properties that do not have plumbing, like parking lots, do not pay to treat storm water runoff. The burden falls most heavily on high water users.
The new plan will reduce sewer charges, but create a new storm water service charge. The charge will be based on a property's square footage of impervious area (think driveways and roofs), as assessed from aerial photographs.
Reduced sewer fees should mean that the average resident will not see large increases to their overall spending towards the water system. Those hit hardest will be properties with lots of impervious surfaces, like parking lots.
Homeowners and businesses can participate in a residential credit program to reduce the new fee. Installing permeable surfaces, rain gardens, cisterns, as well as taking other steps will earn credits to reduce the storm water bill.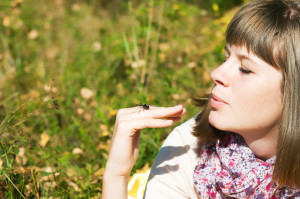 At the Annual District Two Meeting, on November 6th, one resident was concerned about dragonflies, and asked if there would still be places for the beloved insects to find pooling water, where they can leg their eggs.
Councilor David Marshall replied that the credit system would encourage the creation of rain gardens, where dragonflies would find the water and habitat they need.
To calculate the effect of the storm water service charge on a property, go to cleangrowthcleanwater.com.