Max Slabotzky Survives the Holocaust and Shares His Story
by Bryer C. Sousa and Autumn Minery
In Part I we learned of Max Slabotzky and his early life. When we left his story, young Max was living in hiding, separated from the rest of his family. He was alone, hiding in an attic, conversing with himself, unable to communicate with the outside world. Finally, the urge to explore became overwhelming and Max escaped the attic and went searching for a rare treat and childhood favorite, mocha ice cream…
It was only upon liberation by the USSR armed forces, and after a year long medical and emotional journey toward rehabilitation, that Holocaust survivor Max Slabotzky was able to indulge his sweet tooth.
The process of rehabilitation was not strictly confined to health care. It was coupled with the reemergence of familial bonds and the process of redeveloping a post-Holocaust identity.
Max's first priority was his little brother, whom he had left with a convent before his imprisonment. In the hands of the nuns his brother had forged a Christian persona for protection.
News of their mothers' survival of the Holocaust reached them, and Max convinced his brother to abandon the life and social network of the convent so they may reunite with her.
They traveled to Lille, Belgium, where doctors probed both his mother, Mrs. Henriette Slabotzky, and Max for information about the horrendous experiments that she was subjected to by Nazi scientists.
She could not provide answers or open up, and the doctors were forced to discharge her from the hospital. They could not offer any medical remedies without her assistance.
Thereafter, Mrs. Slabotzky returned to Max's apartment to live out her few final days surrounded by familial love. She would reminisce about her beloved husband Mr. Nichel Slabotzky, who died in a forced-labor camp after a salt mine collapsed on him and his fellow camp members.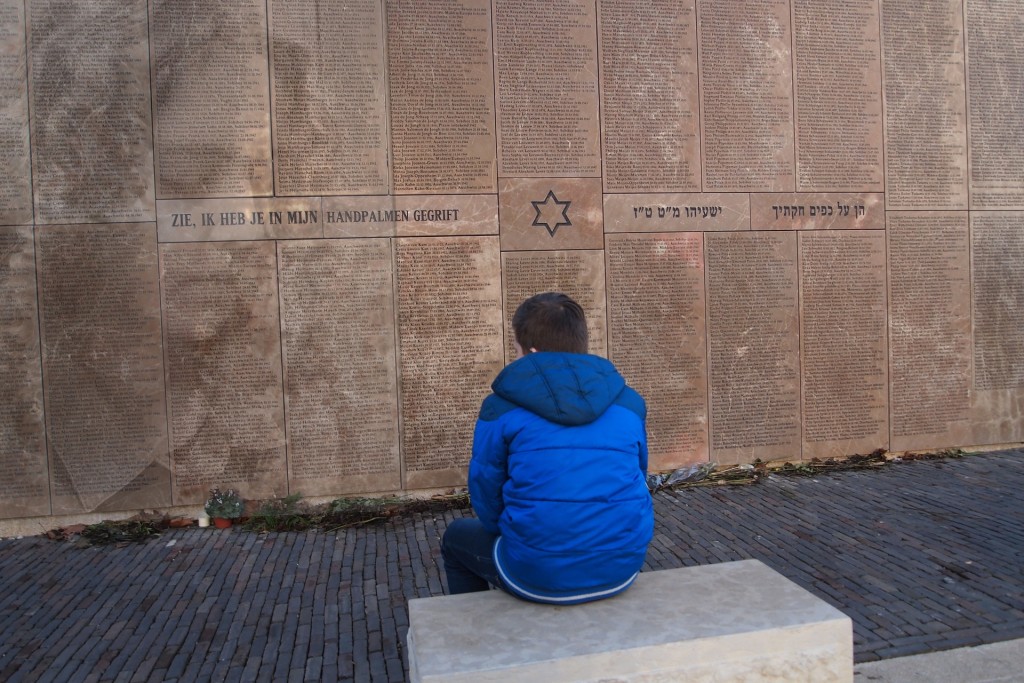 After losing his mother, Max's focus was no longer on what he had gone through. Instead, he focused on regaining the youthful innocence that had been robbed from him.
After serving as a paratrooper in the Belgian military, Max met his first wife. Together they relocated to the United States, and Max began a new chapter that would take him from New York to California.
Max arrived in New York unable to speak English and not knowing anyone who could translate for him. Dauntless, he searched for and successfully occupied a job in a small shop. He continued his family legacy and became a third generation tailor.
American culture offered a lot to become accustomed to. Max's lack of familiarity with the social norms and mores of postwar American life led to isolation. Even though the struggle to fully assimilate remained ongoing, Max continued to succeed at his trade until resettling in California.
Remaining engaged with the craft of tailoring, while also creating a family of his own, Max Slabotzky was able to overcome the adversity and suffering he was exposed to during the war.
After a twenty-two-year employment with Men's Warehouse, his relocation to Maine ultimately brought him to the greater Portland community and thereafter permanent residency in Portland.
If it were up to Max, he would have remained a tailor until his choosing, but at the age of 83 the tailoring company he was working for encouraged him to retire and seek meaning in other activities.
This created a vacuum in his life, but one that was soon filled. Max reconnected with an old friend he had met more than a decade prior, who also had survived the Holocaust by way of hiding.
Though the two experienced different aspects of the horror, Max found strength and inspiration to finally share his experiences with the world. Max travelled with his friend to speak at schools and audiences around Maine.
Max's desire to speak publicly about his experiences has been strongly fueled by his observations of current affairs and how we can still learn from the social and political structures that brought about the formation of the Nazi regime.
Max believes that there exists striking resemblances in nations around the world, as well as this years' presidential elections, to the cultural and economic conditions that ultimately lead to the collapse of society that ignited the rise of the Third Reich.
Max has reached a variety of student bodies at over eighty schools per year. This has served as a foundation for us to carryout penning his forthcoming memoir for generations to come, and for our own cohort to learn from.
If we recognize what has happened in the past and are able to communicate his traumatic triumph over such suffering and conflict, we will be equipped with the intellectual tools to fend off the vulgar dimensions of human nature that could once more lead to unimaginable and disastrous consequences.
For more information regarding the forth coming memoir of Max Slabotzky, please see "Writing the Past," published by The Equinox: http://kscequinox.com/2016/03/writing-the-past/.
Autumn Minery is a New Hampshire native and a soon-to-be graduate of Keene State College, where she studies literature and writing. On top of working on Max Slabotzky's memoir, Autumn has work under peer review for possible publication in a variety of literary magazines.
Bryer Sousa is currently majoring in mathematics at the University of Southern Maine. Prior to USM, he studied chemistry and physics at the University of Maine. Bryer was the first-ever recipient of the Davis Foundation $10,000 Projects for Peace grant. With the funding, he co-founded the Water for ME Foundation. Bryer is a journalist and weekly columnist for the student newspaper, The Free Press.