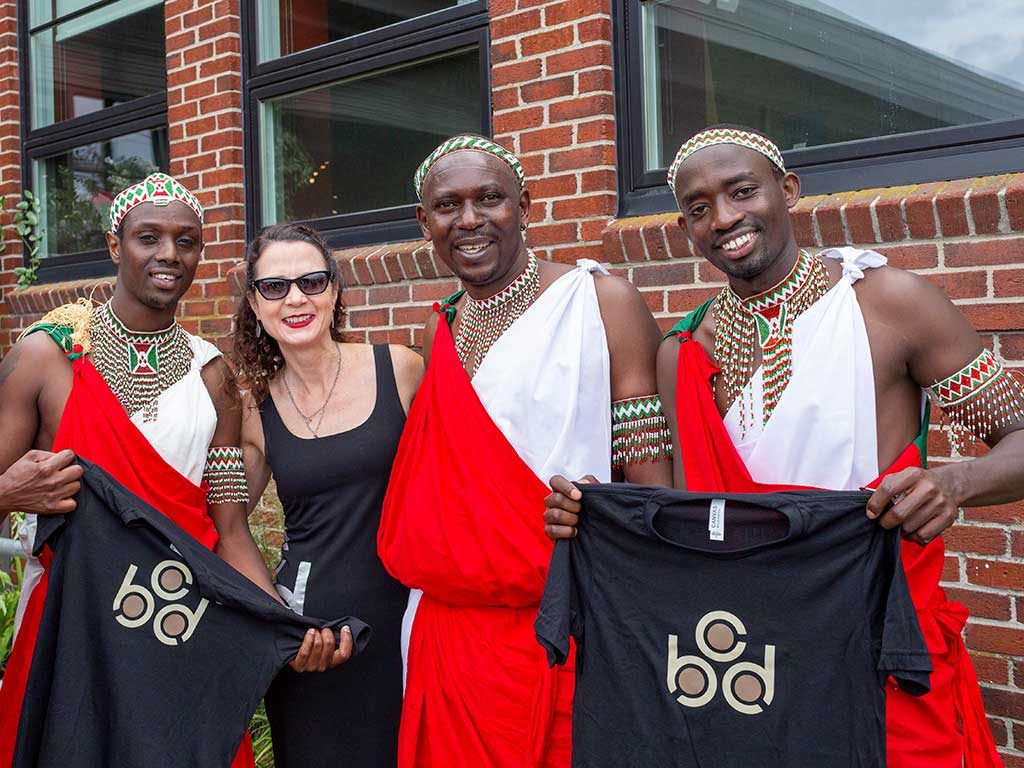 Pillars of Portland: Mary Allen Lindemann
By Cameron Autry
Providing community gathering places, educating people on social issues, and promoting the arts while remaining profitable may seem like an ambitious plan for a local business. But for Coffee by Design (CBD) cofounder and community builder Mary Allen Lindemann, this was always part of the vision.
"We talked about being a community coffee company and what that means," said Lindemann. "It's ended up being much deeper than we even recognized."
A Community Coffee Company – The Beginning
Lindemann, originally from New York, moved to Seattle for work in 1989—right at the time Starbucks emerged and began to popularize specialty coffee and coffeehouse culture. Lindemann and her business partner Alan Spear caught on to this nascent trend, and the idea to launch a coffeehouse on the east coast was born.
They traveled New England for three years scouting the ideal location to open shop, eventually deciding to bring the idea to Portland after a friend told Lindemann about a space available on the 600 block of Congress Street.
In 1994, the first CBD opened shop in what was then known as the pornography district of Portland. The vacancy rate stood at 40%, and people that fancied themselves as gangsters stood on the corners. CBD operated in an area flush with societal ills.
But Lindemann saw an opportunity in the mire.
The AIDS Project
From the beginning, Lindemann used CBD as a means of educating the public on the pressing social issues—such as AIDS, mental illness, and the struggles of refugees in Maine—that could be observed firsthand at the coffeehouse.
"The AIDS project was across the street from us and AIDS was still something that people were really terrified of and didn't discuss openly," said Lindemann. "So how do we run a coffee company when you can tell there's discomfort that someone might be standing next to someone that's HIV positive?"
Lindemann placed educational brochures around the coffeehouse and organized information nights and arts shows. The criticism followed suit, and some of the more skeptical and disapproving of the community gave her the name "tempest in a coffee pot."
"People said as a business owner you're committing suicide basically by taking a stand," Lindemann recounted. "I'm not telling anyone how to think, but I'm saying be educated about the issues. Ultimately, anything any of us do, especially as business owners, is a political statement."
Growth & Mission
The first CBD location was a success, quickly earning a spot as one of the pillars of the downtown community, and only four years later opened a roastery on India Street. This was the moment when CBD's mission expanded to include the global economy as well.
Issues of sustainability and exploitation are rampant in the coffee industry. Coffee farmers from coffee-producing countries typically find themselves near the bottom of the global economic order, making them easy targets of multinational corporations. Compounding the matter is that coffee prices have nosedived over recent years, currently hovering around one dollar a pound.
Furthermore, to maximize yields commercial coffee companies have deployed farming methods that encourage deforestation and require the use of harsh chemicals and pesticides, resulting in loss of wildlife habitat, soil erosion, and water pollution.
"As we were sourcing our coffees and traveling, we realized how there is this other community that's part of our life also," said Lindemann. "So how do we show it's not just the transaction? How do we show people that we see you and we're here to help?"
Through Thick & Thin
CBD began to foster relationships with coffee farm co-ops, visiting and educating the farmers on how to improve the quality of their crop while remaining responsible stewards of the environment.
In the past CBD has funded a school on a Guatemalan farming co-op, paid higher than the requested price for crops, and renegotiated prices when farms turn over lower yields than expected—which, according to Lindemann, is happening more often due to climate change.
CBD often spends years working with farmers before the first transaction occurs, then commits long term to the farm through thick and thin.
"People don't realize that a quarter more per pound is the difference between basic survival and a potential to actually thrive and grow," said Lindemann.
Rebel Blend Fund
As a strong supporter of the arts, Lindemann has also used CBD to showcase local artists and the themes depicted through their art. "I believe the arts are a really powerful way to educate people about issues that are really difficult to discuss otherwise," said Lindemann.
CBD, through its Rebel Blend Fund, provides grants to artists and Maine non-profits to jumpstart their art projects, which, as Lindemann notes, are often a reflection of which societal issues are most palpable. Lindemann and Spear have no vote in the process. CBD staff vets and awards grants for the Rebel Blend Fund.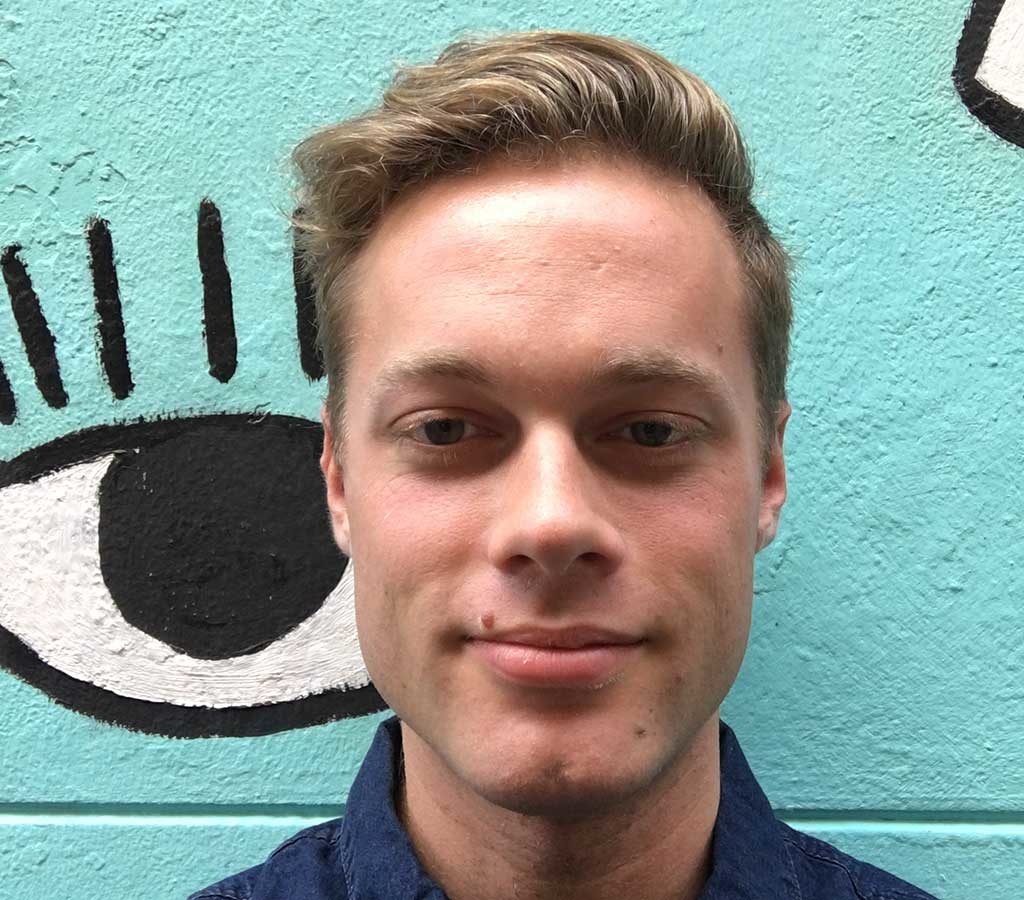 Outside the coffee world, Lindemann also played a key role in forming Portland Buy Local, a nonprofit local business development service. (Disclosure: WEN editor Tony Zeli is currently president of Portland Buy Local.)
Mary Allen Lindemann currently serves as the vice chair of the Greater Portland Immigrant Welcome Center and as the vice chair of Portland Ovations.
With three brick and mortar stores on the peninsula, a location inside L.L. Bean's flagship Freeport store, and around 700 wholesale accounts, CBD now employs 65 people, and celebrated its 25th anniversary last July.
"You really can change the world one cup at a time," said Lindemann, who has, without any doubt, achieved this goal.