The Health Benefits of Being Kind
By Gwen Fraser, Administrative Assistant, Seventy-Five State Street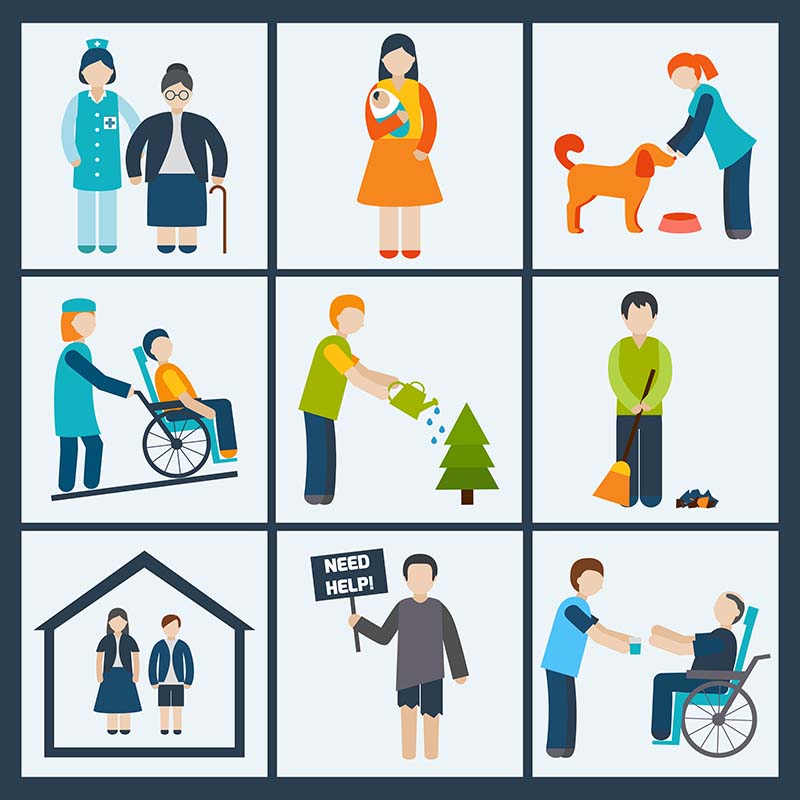 From personal experience, everyone knows that acts of kindness have a positive impact on both the giver and the receiver. Whether it's offering a smile to a stranger or bringing a friend a cup of coffee, even a small act of generosity goes a long way. In fact, recent research shows that being kind and generous offers us more than just the "warm, fuzzy" feeling that we know and love: there are also physiological health benefits associated with philanthropy.
One study conducted in an assisted living facility demonstrated that mortality rates were lower in seniors who participated in regular volunteer activities. Hypertension, a risk factor for cardiovascular diseases, was also reduced in the population that volunteered. Members of a senior living community who volunteered for roughly four hours a week were 40% less likely to develop hypertension over a four-year follow-up period. The combination of social engagement and physical activity are likely responsible for these positive health outcomes.
Volunteering has cognitive benefits for older adults.
A number of studies report a positive relationship between participating in community activities, and lower likelihood of dementia prevalence. One AARP article from 2017 notes that participants in "Senior Corps," a volunteer program for older adults, experienced reduced depression symptoms, lower rates of loneliness, and an increase in overall life satisfaction.
Philanthropy comes in many forms. Businesses as well as individuals can be charitable and nonprofit organizations can be the beneficiary. Here at Seventy-Five State Street, we are lately grateful for the charitable act of Hub Furniture, a family-owned company that's been operating in Portland for over 100 years. With their help, we were able to furnish one of our lovely independent senior apartments. The goal was to help prospective residents visualize Seventy-Five State Street as a home rather than just empty rooms and bare walls. The beautiful pieces supplied by Hub Furniture truly make the apartment come to life!
The positive energy that we put out into our community always comes back to us. Whether by making a charitable donation, volunteering, or practicing random acts of kindness, giving back is good for the soul. How will you make the world a better place today?
~Content provided by Seventy-Five State Street~