Voters Overwhelmingly Approve Rebuilding the Hall School in Rosemont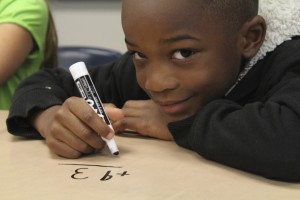 Portland voters on Tuesday, April 5th, approved the construction costs for a new Hall School in a special citywide municipal election.
The referendum sought the authorization for the construction of a new Hall Elementary School on the existing site on Orono Road in the Rosemont neighborhood. The total cost will be $29.7 million. All but $1.4 million of the bonded amount will be reimbursed by the state.
In a very low turnout election, the unofficial results from the City Clerk's Office on Tuesday evening demonstrated overwhelming support. The "yes" vote was 1,812 (86%) and the "no" vote was 293 (14%).
Mayor Ethan Strimling issued a statement after the vote, saying, "I am very pleased that Portland voters have once again shown that educating our children is a top priority for our city. This vote bodes well for the renovations that need to be completed at our four other elementary schools: Reiche, Presumpscot, Longfellow and Lyseth."
Built 60 years ago, Hall School suffered damage in a fire a few years ago and has many other problems. If construction goes as planned, the school would open in the fall of 2018.