La Vida Local
Irregular Notes on West End Life
By Rosanne Graef
Build Back Better: Reiche Community Center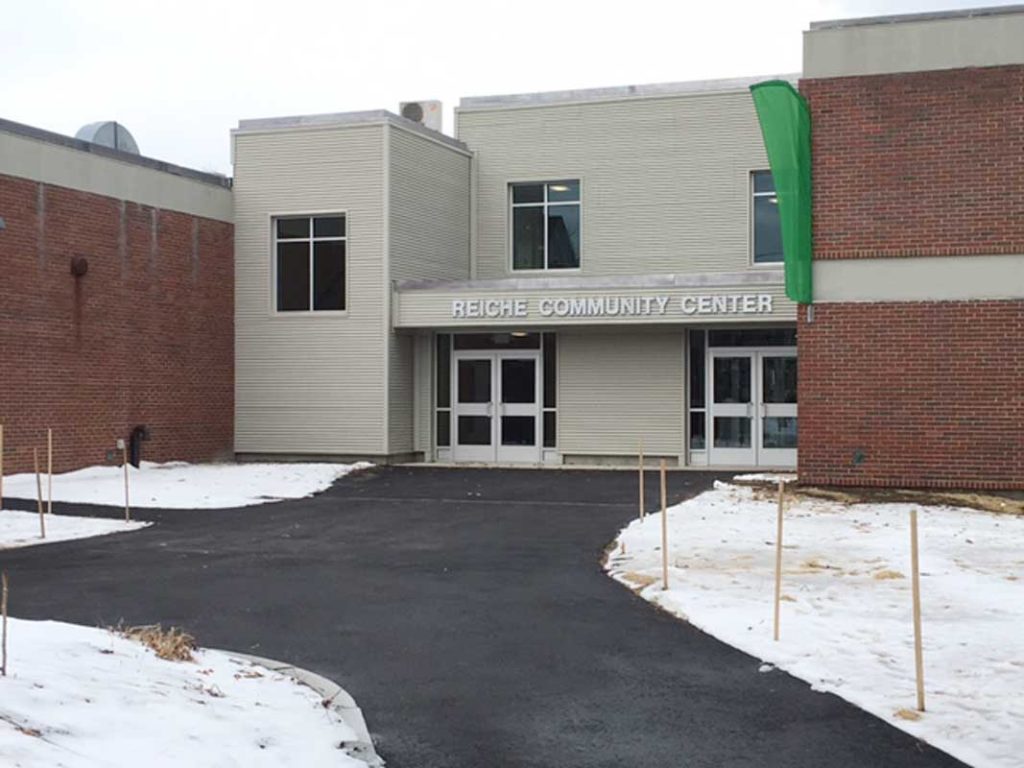 The City of Portland is considering consolidation of several Health and Human Services programs at 39 Forest Avenue. In the proposed schedule, the Maternal and Child Health Program and the Minority Health Program currently located at the Reiche Public Health Station in the West End would move to Forest Avenue in July 2021. What are the implications of this plan for the Reiche Community Center?
In the Reiche school renovation plan, the Public Health Station was slated to move to the large, open upstairs space most recently occupied by the school's music program. The floor plan on the school department's "Buildings for our Future" website shows the same space slated for "heavy renovation" with interior walls dividing it into several smaller rooms or offices. If the Public Health Station moves, is this still the plan?
Indoor Community Space Needed
In 2019, a team from the University of New Hampshire conducted a community center needs assessment. They submitted their report in February 2020, but it has not yet been publicly presented or acted upon. However, it's pretty obvious that Portland is sorely lacking public indoor community spaces. We need spaces where residents from all age groups and walks of life can gather for recreation and socializing. And most importantly feel that they are welcomed. Even simple indoor walking for seniors is unavailable. (We've tried it at the Reiche gym, but the only possible time slot was at 6:30 a.m. Not exactly prime time on a cold, dreary day in December.)
Isn't this the time to bring that upstairs space at Reiche back into the realm of the community center administered by the recreation department? Isn't this a perfect opportunity to build back better with programs and access for all residents of the neighborhood?  
A recent Portland Press Herald article related some of the challenges that recreation departments in Portland and nearby municipalities face. These include revenue shortfalls in the hundreds of thousands of dollars, as well as hurdles to cross in reopening when pandemic restrictions are lifted.
In Portland, most of the pre-pandemic programming for seniors was centered around trips. Of course, these trips came to a screeching halt last March. Other activities that neighbors had organized at Reiche – such as book club, exercise class, movie night, sing-along, and others – also ceased.
Connecting Neighbors During Difficult Times
The isolation of the pandemic has brought home the importance of having a network of both close and informal connections within one's neighborhood. Without those it is hard to maintain your equilibrium and get by in difficult times. Where do you meet those people? If you live in the West End, Reiche and its campus are where many people's lives cross.
Let's encourage Portland's recreation department and community policing to claim any space that public health abandons at Reiche. Let's bring access for all age groups to a wide variety of site-based activities to the heart of the West End.
Rosanne Graef lives in the West End and is a regular volunteer contributor. Email: lavidalocalwen@gmail.com.