We're All in this Together
Climate Solutions Beyond Your Backyard
Frontlines of the Climate Crisis
By Susana Hancock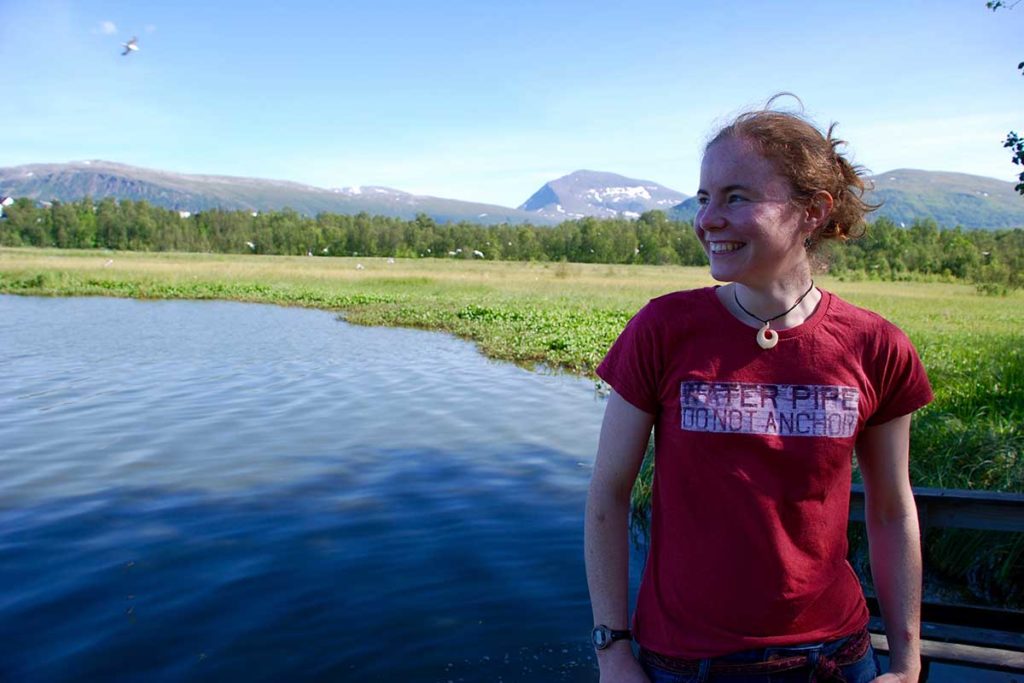 197 billion tons of ice melted from Greenland last summer. Kiribati in the South Pacific is considering relocating its entire population. No region of the world is safe from the warming planet. Yet, while climate change doesn't discriminate, its impact isn't equal: it exacerbates existing divisions. I've lived on the climate frontlines in the Arctic and the Middle East, and I've seen how climate justice isn't just about the earth; climate justice is human justice.
"Growing up, my fears were wolves and radioactive lichen [Chernobyl fallout]. Now it's climate. 20 generations of herders before me, and now what?" Premature snowmelt meant that Ásllak, a Sámi reindeer herder, began his annual migration a month early as the journey's success depends on adequate snow. He expects to lose another month of winter weather by 2050. Moreover, deforestation and wildfires further ravage feeding grounds. Despite leaving early, he was still forced into a circuitous route after some animals drowned breaking through the pack ice. Longer routes cost more in time and fuel (he accompanies his herd by snowmobile), and Ásllak isn't breaking even.
In addition to the loss of livelihood, climate change furthers disease, migration, and wealth inequality, which overwhelm regions of the world already fractured by weak governance and social instability. In the Middle East, I lived near a Syrian girl my age, Amina, whose father joined the Islamic State, lured by the promise of feeding his family after extended drought destroyed his farm. On top of the cataclysmic civil uprisings in Syria, continued drought has led to concerns about "hydro hegemony" as regions race to divert water to serve wealthier districts triggering whispers of armed conflict.
There's work here at home, too. Throughout the world, climate change is the legacy of extraction and colonialism, as is our heritage of slavery. Until we rectify racial discrimination and restore tribal sovereignty, we will never achieve climate goals. While Black Lives Matter underscores how far this country has to go, Covid-19 has demonstrated that we can take wide-reaching emergency action. And just like racism, if we're not actively fighting climate change, we're contributing to it.
Susana Hancock is part of Citizens' Climate Lobby and Maine Youth for Climate Justice.