Libertarian presidential candidate Gary Johnson's recent gaffes seem too bad to be true. 
by Sam Pelletier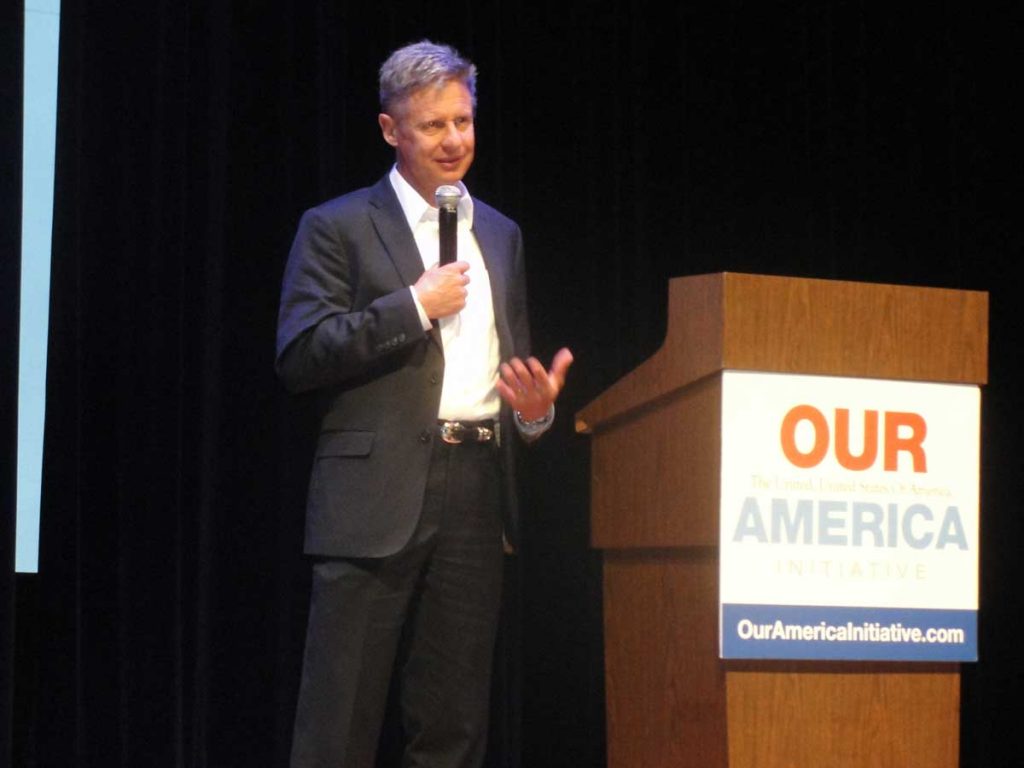 Fiscally responsible, freedom loving Americans across the country have borne yet another hardship. Last Tuesday, Libertarian Presidential candidate Gary Johnson could not name a single foreign leader for whom he had respect. This troubling incident comes hot on the heels of the Morning Joe tragedy in early September, when the former Governor asked, "What is Allepo?" unaware of the city-turned-battlefield in Syria.
I may take some flak for this, but I can't accept the official story when it comes to these gaffs. I have shamefully held my tongue throughout the buildup to the first meme-war, but the evidence is too strong that these events were planned in advance by a domestic NGO (Not Gary Organization). Those of you who know me know that I don't jump to conclusions. I do real research before screaming "false flag," but this whole thing stinks to high heaven.
The Intentional Gaffe
Having traveled the world is one of the first things Gary Johnson will tell you about himself. It's in third place behind had good jobs numbers during the tech boom, and Is totally down for grav-bong hits. Gary has climbed the highest peaks on all seven continents. Almost all of those places have a Prime Minister or a Constitutional Monarch or a CIA robot in a person suit.
Libertarians don't recognize the authority of leaders. However, as a two term GOP governor of a blue state, the man has a certain moderation about him. It's part of the authentic charm that he used to have. He could have put his commitment to sound money aside for a moment to thank a government for safe passage on his way to get a career accolade by walking somewhere. He's making these mistakes on purpose, and someone is pulling the strings.
Many theorists are criticized for not providing an alternative chain of events. I can never figure out how Nibiru stays in orbit without detection.Therefore, accompanying my assertion that Johnson's missteps aren't just the result of not doing foreign policy homework are 3 possible explanations. Moreover these explanations should be satisfactory to all but the wooliest of sheeple.
Explanation 1: Corporations
More than Bernie Sanders and more than a Tribe's right to its own land, what corporations fear most is a band of young (mostly) white guys who want to lower rich people's taxes. Without the Federal Reserve and the Treasury conducting under their current mandates, the 1% couldn't get away with half the crap they do now. Also, the very act of having the SEC regulate Wall St. incentivizes firms to lobby government and buy off regulators. If there were no regulations at all in the first place, everyone would behave way better… because volunteerism.
Explanation 2: The Koch Brothers
With a record of being everything wrong with the modern Republican party, we often forget that David and Charles K. started out as 3rd party agitators themselves. In 1980, David was on the Libertarian Presidential ticket. They're still pro-gay marriage and pro-civil liberties. Somewhere along the way, they developed an effective mantra for navigating the two party system. That mantra was: "f— social issues, get tax breaks." With this in mind, they quickly poured truckloads of money into passionate social conservatives, because they were down with the Tea Party's tax platform. A strong, effective libertarian party might shame them into standing by their stated principles, which any businessman can tell you is a recipe for disaster.
Explanation 3: Bill Weld
If I had to bet money on who was behind Leader – Gate, my horse is Bill Weld. He was as close to Gary at that fateful town hall as Suge Knight was to Tupac after the Tyson fight. He was quick to name someone pretty good (revered-but-technically-dead Simone Perez), to maintain his image. Bill Weld also sloppily overplayed his hand days later by suggesting Hillary is the most qualified candidate.
Weld is clearly going to be the candidate in 2020. He's better dressed and better looking than Gary. He's also got black sheep appeal of "libertarian prosecutor," which few in the mainstream media will acknowledge even exists. Weld's name is on every one of Gary's yard signs, and the two usually interview in a group. Clearly they started this campaign more focused on 2020 before Trump won the primary. Now they must fizzle out quietly to hide their embarrassing failure to qualify to debate the worst Republican nominee in a generation.
Benefit the Party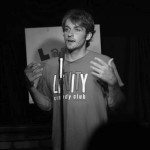 All three explanations require that Gary Johnson himself intentionally screwed up. I like to think he did it for the benefit of the party. He wasn't on point this year, and his goofy scattershot arguments for shipping jobs overseas can't hold up to Ron Paul's intellectual, statesman-like arguments for shipping jobs overseas. It shows him and all libertarians capable of doing what major party candidates do: knuckle under and take a hard loss on the chin when it's not your turn. Once the party of outsider conspiracy theorists, Libertarians are now the party of conspirators. Either that or the dude really sucks at trivia.
Sam Pelletier
Sam performs comedy throughout New England and claims to be an award winning Bernie Sanders impersonator.