By Cameron Autry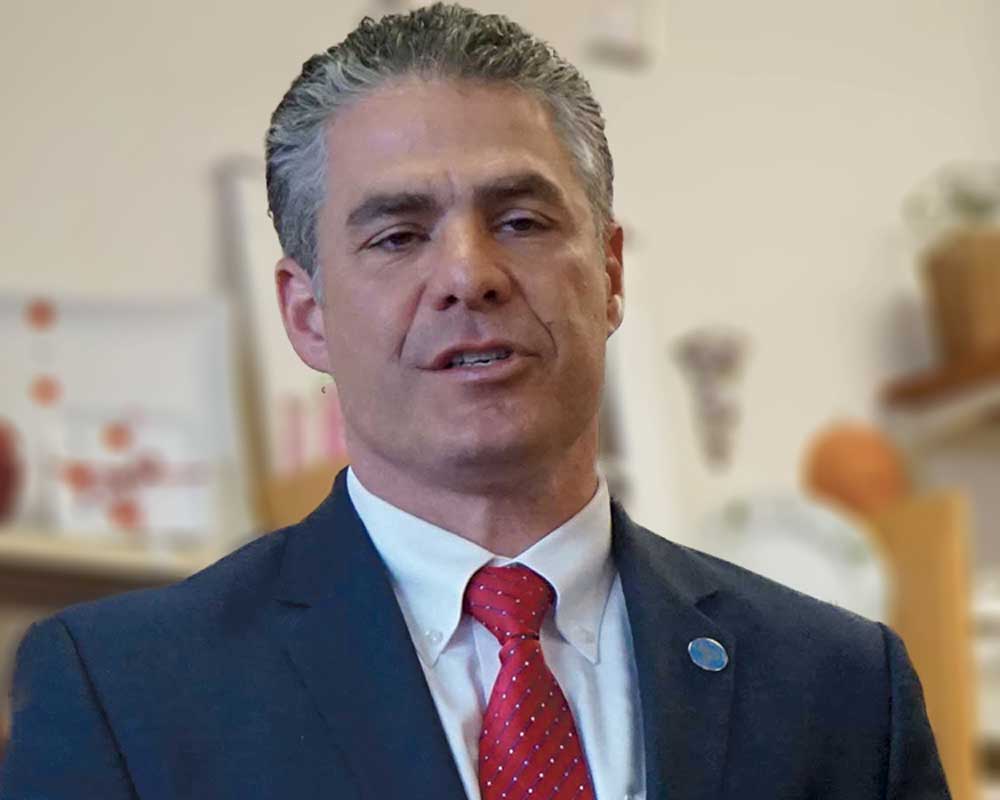 Portland Mayor Ethan Strimling announced his bid for reelection in June, following more than six months of active fundraising without a formal reelection announcement. Strimling, 51, who served as a state senator from 2002 to 2009, won his first term as mayor in 2015. Prior, he oversaw Learning Works, a West End based nonprofit offering educational programs for children, adults, and families, from 1997 to 2015.
Strimling is only the second popularly elected mayor of Portland in nearly a century. In 2010, Portland residents voted to amend the City Charter to allow for popular election of the mayor. Previously, the city council chose a member from within its ranks to serve as mayor, largely as a figurehead.
TENSIONS IN GOVERNMENT
As a result of this governmental restructuring, tension has arisen between Mayor Ethan Strimling, City Manager Jon Jennings, and city councilors over the boundaries of power assigned to the mayor, which have often led to heated exchanges between the three parties.
In an interview with the West End News, when questioned about his ability to lead effectively given the strained relations between himself and the city council, he stated, "I think the conflict is a response to the fact that I am leading. Look, there is no doubt that there are people who want the Mayor to simply be a figurehead; they want the mayor to simply cut ribbons. I don't think that's what the people of the city want; I don't think that's what the charter says."
The City Charter does not explicitly grant strong power to the mayor, passing on much of the operational oversight to the city manager. The charter states that the "city manager shall be in charge of the day to day operations of the city."
HOUSING CRISIS
Campaigning with the slogan "results that matter," Strimling touts the successful implementation of several initiatives he supported—such as the $64 million school bond in 2017, a property tax relief program for low-income seniors, and expanding the budget of the City's Housing Trust Fund—as proof of his ability to lead.
On the issues, Strimling identified mounting financial pressure on the working class as the biggest challenge for Portland. "We are becoming over gentrified very fast, and a lot of middle-income families feel like they can't afford to live in the city anymore," said Strimling. "Sweeping out the middle class is the overarching issue."
Many of the financial pressures on working families in Portland stem from rising housing costs, which have increased due to low supply and new development that teeters towards luxury condominiums and homes. The housing crisis is a central issue for all candidates in the race.
Strimling supports a $10 million housing bond, which he says could be used to incentivize developers to construct affordable and workforce housing. He also wants to require developers to build two units of affordable housing for every ten units of housing built. The current requirement is one unit of affordable housing for every ten units built.
Tightening restrictions on the number of short-term rental properties (typically rented via AirBnB) allowed in the city is another factor in Strimling's plan to increase the housing stock. Currently, the City allows up to 400 non-owner occupied short-term rental properties. The Portland City Council voted to increase this number from 300 in November of 2018.
REVISIT HOMELESS SHELTER DECISION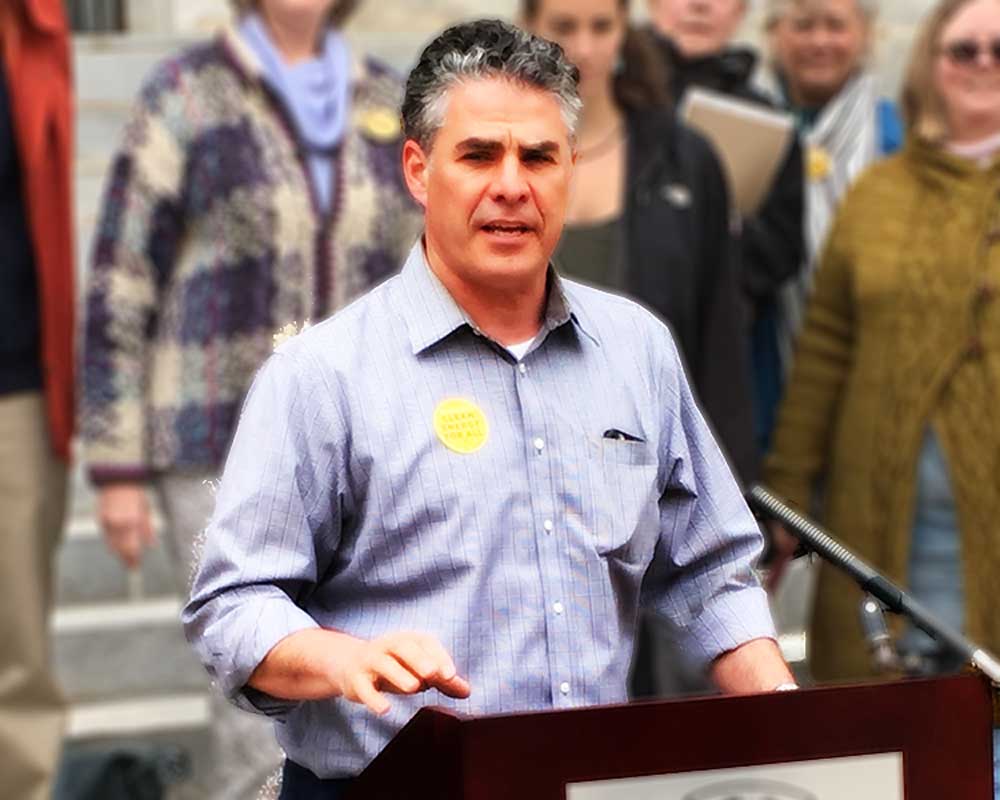 As a supporter of building multiple smaller homeless shelters scattered throughout town, Strimling views the city council vote to erect a larger all-in-one shelter in the Riverton neighborhood as an error.
"I hope that we will revisit that decision and get back to recognizing that what we really need to do is put small shelters around the city, particularly around the peninsula," said Strimling, who says that the scattered-site model is more cost effective than building one larger shelter.
This stance places Strimling at odds with city councilors who claim that one larger shelter is the only cost-effective route. In particular, District 1 City Councilor Belinda Ray, who heads the council's Health and Human Services Committee, has stated on her blog that the scattered-site model is "beyond the city's fiscal capacity," citing the findings of a shelter task force in 2015.
Strimling claims that the amount of money smaller Portland shelters—such as Milestone Recovery, the Teen Center, and the Florence House—spend per resident is less than the projected per resident costs of the proposed Riverton Shelter.
EDUCATIONAL GAP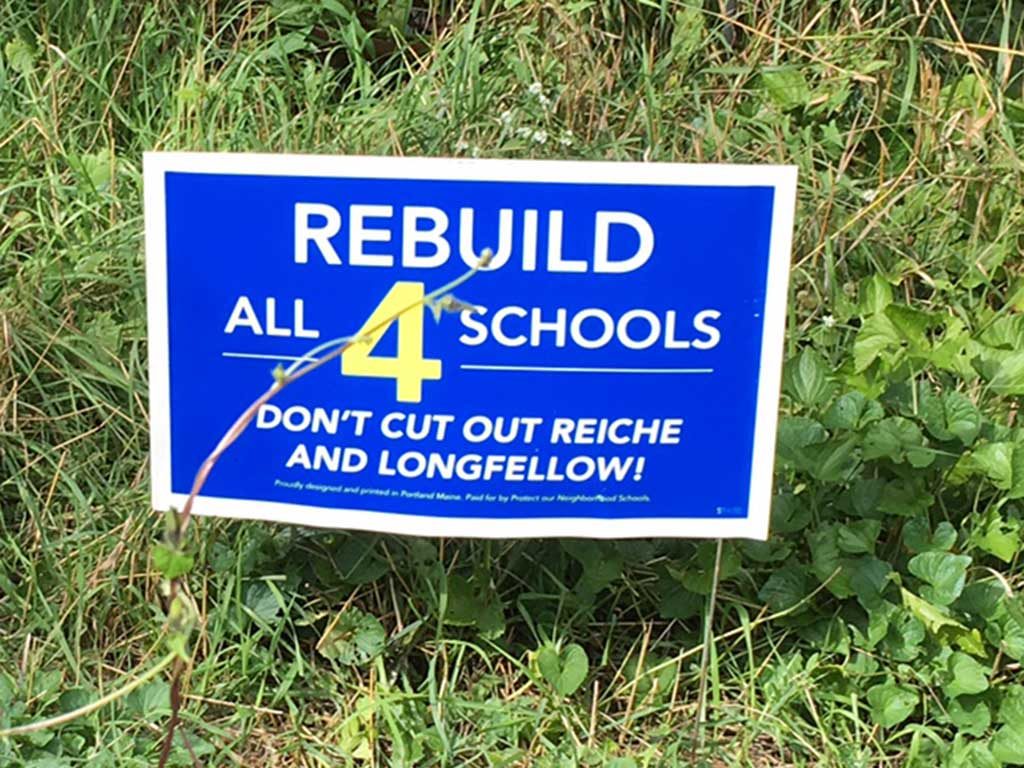 On education, Strimling campaigned heavily in favor of the $64 million school bond passed in 2017 and has favored significant increases in the school board budget—largely funded by increased property tax bills. He views boosting education spending as a high point from his first term but points out that more progress needs to be made in achieving equity among the student population.
"Right now, in the city of Portland there is a 38% gap between white upper middle-class students and low-income minority students and English language learners," said Strimling. "When you have that kind of educational gap you have to invest in order to try to close it."
As of July, Strimling has already raised more than $100,000 for his reelection campaign, staying on track to top the $117,000 he raised in 2015.
Two other contenders, District 2 City Councilor Spencer Thibodeau, 31, and former school board member Kate Snyder, 49, have individually raised $60,000 and $45,000. Travis Curran, 33, who works as a server and volunteers with Neighbors in Need, is the final contender to enter the race.
The election will be held on Tuesday, November 5th. To read interviews with the other candidates, visit https://thewestendnews.com/mayor2019.
Cameron Autry is a freelance writer and the host of The Southern Maine Report podcast.