The Portland Palate
West End Markets Part II: The New
by James Fereira
I set out on a quest, visiting five local markets to 'get my picnic on' in the interest of invoking and welcoming a spring picnic adventure. Following is a look at two relatively new to the West End markets and whether they are picnic worthy. Last month, I covered the "overlooked" markets of the West End.
In doing my research, I used the same multi-point criteria at each market to do a compare-and-contrast. These included: accessibility on foot, proximity to METRO bus system, car-centricity, internal and external environment, attitude and approachability of staff, demographic served, quality of product, hours of operation, and picnic-worthiness.
Little Giant (211 Danforth Street)
Okay, this one is tough to describe with neutrality. My snark precedes me. In the interest of transparency, I ventured into this market on the "far end West End" shortly after it opened a couple of months ago, and had already formed an opinion. At that point I truly had no idea I'd later be writing a review of it, and yet, here I am.
To be fair, I let my guard down and proceeded inside more open-minded this time around. In fact, my inner experience informed my outer view. Funny how that's often the case.
The warm young woman behind the counter in this sparsely stocked Yuppie pantry was hard not to like, though I tried. My first experience wasn't negative… but I took issue that this gentrified market, whose front door is actually located on Clark Street, opened in a modest "real" neighborhood. I mean, Ruski's is across the street, and you don't get any more real than that.
The market has a simple, clean exterior and is pedestrian-friendly. There is on-street parking for car people. It is also on the #8 METRO bus route.
Giant Prices
Local blog Urban Eye initially posted a report on Little Giant, which read: "In the space formerly Clark Street Deli & Market, the couple, along with partners Ian and Kate Malin, opened the food emporium Wednesday. Step in off the street and neatly stacked tins of tuna and sardines, bags of just-roasted Tandem Coffee, and colorful pouches of chips from Vintage Maine Kitchen greet you. Think of Little Giant as the extended, well-stocked pantry of friends with great taste that you have access to seven days a week."
I just had to record a note to myself, which simply said, "Think this: very little on the perfectly, sparsely stocked shelves. Giant prices. Give me Fresh Approach, or Reny's food aisles any day."
Okay, I complained about the low brow crowd at some of the other markets, and now I'm dissing the high-brow mentality of West Enders. Apparently, I prefer a middle ground which is unpretentious, offers fair prices, has a good selection of sundries and specialty items – and is within walking distance of my home. Some tall order, right?  Well, yes and no. There are a couple of those here in the West End, though not markets that I've included in this review. Hint: I mentioned one of them just a moment ago in passing.
Picnic Worthiness?
Sure, but traditional, stackable deli meats and cheeses for sandwich-making are not available.   In addition to the stock items found at the competitor markets, they have locally-sourced, high-end, expensive everything from kettle chips to smoked canned seafood, kombucha, maple cream, artisanal cheeses, chocolates and the like…  And this is the only one of the five markets I reviewed that had fresh baguettes, arriving daily from Standard Baking Co.
Little Giant is open 7 days per week, 8 a.m. to 8 p.m.
Other Side Deli (235 Vaughan Street)
This is the second and newest location of this business that opened a few years back in Portland's East Deering neighborhood.  With the closing of Vaughan Street Market last year, Other Side Deli took advantage of this empty space which no doubt caters to nearby Maine Medical Center.
They are self-described as the "neighborhood source for custom-butchered and house-cured meats, sandwiches and meals-to-go, wine, beer and high-quality grocery staples."
It seems to be all that, plus they have a catering component. Based on my observation, clientele here are an eclectic mix of everyone. Again, we find a market/deli which is both pedestrian-friendly as well as centered around car culture. It is one long block over from the nearest METRO bus stop on the #8 route.
On both my visits, the hipster guys behind the counter were inviting and pleasant. One especially, was very easy on the eyes. You can order your sandwich to-go, but there's nowhere to sit.
I was in the mood for pastrami. It came served on fresh seeded rye, served warm and loaded with meat, swiss cheese and a slathering of mustard. As pastrami will be, it was stringy, but for just over $9.00 this seemed a fair deal – and I didn't choke on the grizzle or the price.
I walked over to the Western Prom, parked myself on a bench and ate it there. Sadly, no view of Mt. Washington on this particularly cloudy, gusty day.
Exterior Problem
What surprised me most about Other Side Deli is the stark difference between the welcoming inside vibe of the place and the run-down exterior. Though they moved into the same building which housed the previous market, it seems they did nothing to improve the aesthetics of the outside. It does not say "welcome." This was a mistake, and I hope they correct it. To do so would likely improve their customer flow, though admittedly I have zero knowledge whether they want to or need to.
One unusual feature here is a small cold-brew White Cap coffee stand. While a couple of the other markets have ginormous self-serve hot and cold brew coffee platforms, this is the only one with this intimate variation.
Picnic Worthiness?
Indeed. In addition to the usual list of items, they offer high-end products, mostly local: meats, cheeses, pate, dairy, specialty waters, pre-made salads, sushi roll-ups, cold soups and pre-made dinners (which need reheating and may eliminate them from the picnic menu), lettuce, tomatoes, onions, lemons, limes.
Also, they make sandwiches, Gyros, breakfast burritos, and offer tortillas for the gluten-free crowd, whereas none of the other markets reviewed carried GF breads as best we could tell.
Other Side Deli is open Monday through Friday, 8 a.m. to 7 p.m. and Saturdays until 6. They are closed on Sundays.
Picnic, Anyone?
While it is likely best to plan ahead and make a trip to your local large grocery store for the best prices, quality and selection, it is possible to supply your picnic basket with the essentials for al fresco dining from your local West End markets. You may pay a bit more, find less fresh or healthy choices, and less variety….  but with a little ingenuity, determination and a spirit of adventure, you can succeed very nicely.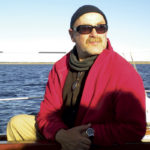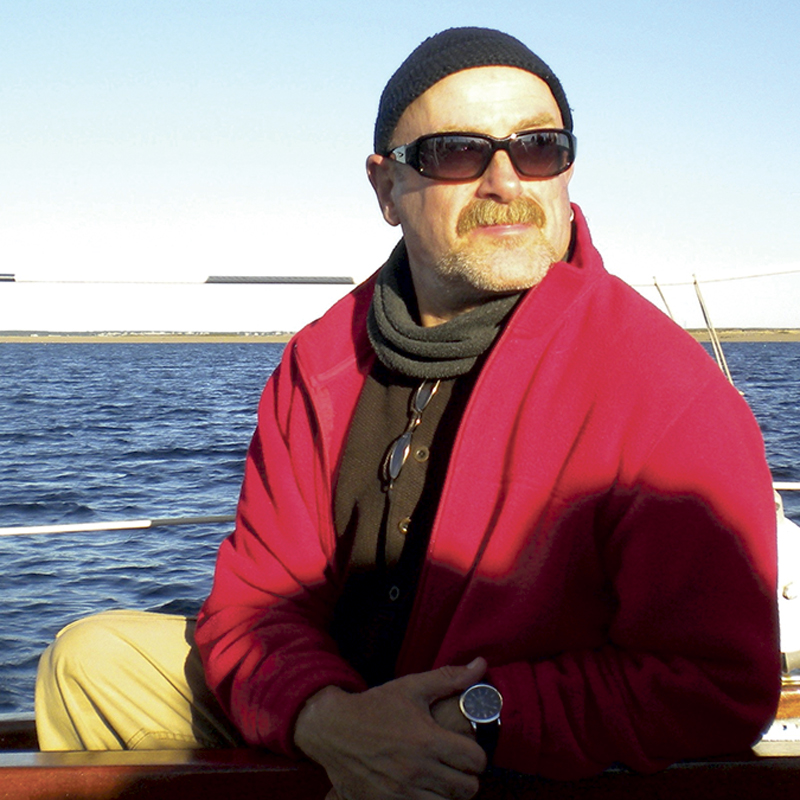 This leads me back to my original question, and one that I'm hoping a friend, any friend, will soon take upon themselves to ask me, in a moment of generosity, or perhaps loneliness… "Picnic anyone?"
James Fereira
James has a background in animal rights activism, yoga practice and scaling mountaintops. In his spare time he enjoys soaking in hot tubs and questioning authority.  He can be reached at ThePortlandPalate@gmail.com.