By Mary Alice Scott, PBL Executive Director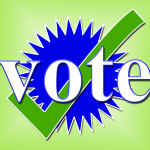 With Election Day on November 6th, Portland Buy Local (PBL) is wrapping up a month-long campaign called Vote Local, Buy Local. As part of this new program, we are encouraging Portland residents to think about the out-sized impact that local businesses and local elections have on shaping the future of our community.
We conducted interviews with all six candidates running for City Council, as well as three of the four Gubernatorial candidates, and asked them about how they will help solve problems facing Portland's local business community. Check out those videos on our Facebook page or website. Help us make sure that local officials are responsive to the needs of the local business community, building local entrepreneurship and creating a better Portland for everyone.
Also, as part of our Vote Local effort, we will be giving out coupons to local businesses to community members on Election Day. And on Election Night, we are watching the election returns come in at Liquid Riot. Please join us!
You can only vote once on Election Day, but you can vote with your dollars every day at Portland's local, independent businesses.
BUY LOCAL BINGO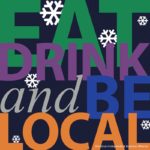 After you Vote Local, it's time to Shop Local! The holiday season approaches quickly every year, and Thanksgiving comes early this year. So, the Holidays will be here before you know it!
Join us on Saturday, November 24th for a game of "Buy Local Bingo" on Shop Local Saturday. This event is happening at businesses along Washington Avenue in Portland from 12 to 6 p.m. It's free to join in the fun! And we'll have a social hour with prizes at 5 p.m. at Oxbow (49 Washington Avenue).
From 12 to 5 p.m., stop by any participating business (see our website for full list) to get a Bingo card. Simply visit a shop and get a sticker from the staff to check that business off on your card. Once you get five in a row, you can drop off your card at Oxbow. Or stick around for a social hour!
If you can't join us on the 24th, our Holiday Gift Guide features dozens of local items. You can check out the full guide on our website (www.portlandbuylocal.org/giftguide).
WEN is a Portland Buy Local media partner, and publisher-editor Tony Zeli serves on the organization's board of directors.