Layne's Wine Gig
WEN AT 20: Thoughts on food and wine
By Layne V. Witherell
The tourist is led; the traveler seeks.

-Todd Kliman, food critic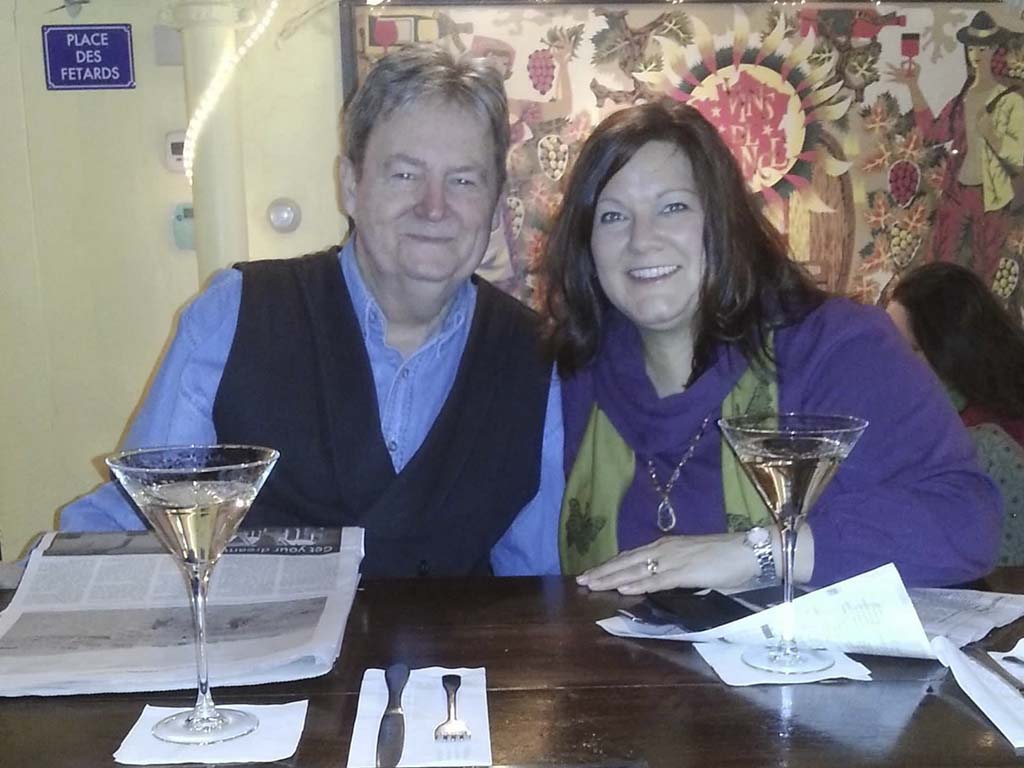 We have lived in the West End long enough to try and restrain an eye roll when we hear: "We just moved here because it's a cool little foodie city," or my personal favorite, "Portland just needs a (fill in the blank) new style restaurant, and we were thinking of starting it."
The story of our arrival was that I promised Judy, my eternally patient wife, 20 years ago, to move back to the place of her birth; a little like the salmon returning upstream. As to the cost savings from our last home in Richmond, Virginia, you need just pull up your smart phone to compare and see that we got whacked. EVERYTHING here is more expensive. So, is that why they become snowbirds?
The big bonus was that I finally got to settle down after thirty-plus years of buying, selling, teaching, writing, creating, and moving from place to place in the wine biz. We are pleased to call this place home.
Despite these little details, we love the West End, and Portland, and do not envision moving any time soon. Somebody must write irreverent stuff about food and wine. Our earliest discoveries in Portland were serendipitous. These are our early favorites:
THE MERRY TABLE (discovered in 2005, permanently closed), formerly 43 Wharf St.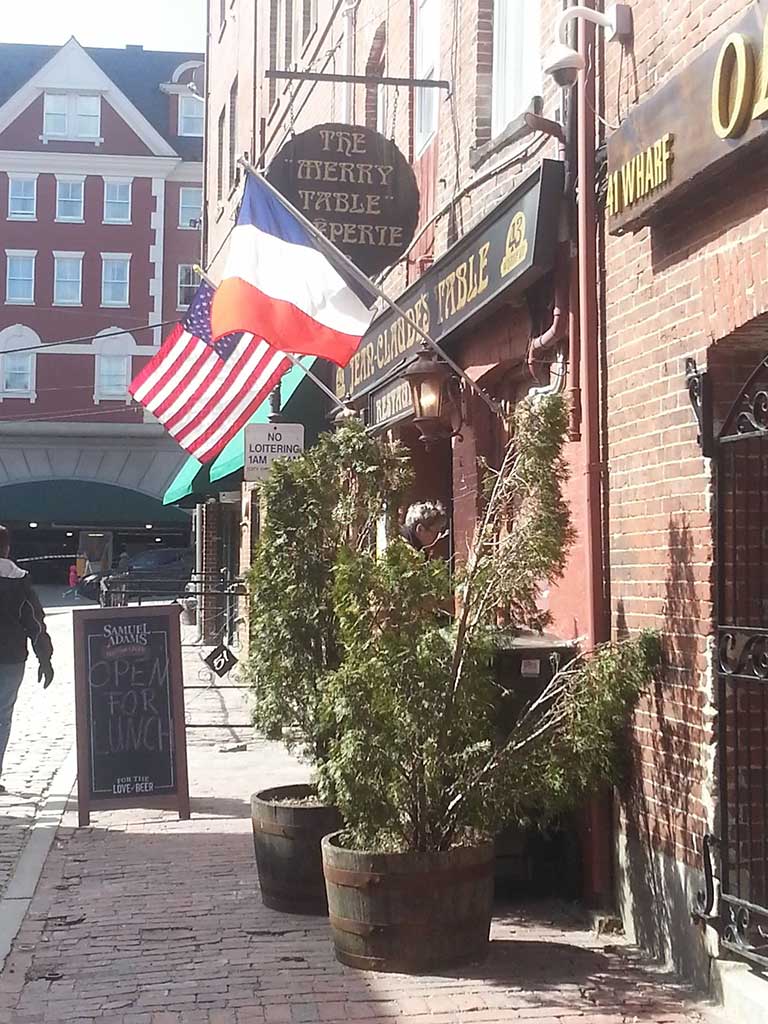 The one word that described this little unpretentious bistro on the cobblestones of Wharf Street was authenticity. Savoring the food and washing it down with a bottle of Louis Jadot Macon or Clos Siguier Cahors (malbec) French wine were magical moments during a Sunday lunch when you were transported to a small town in France.
Jean Claude, proprietor and chef, excelled in the bistro classics, while Myriam, manager and front of the house hostess, exuded French charm. If you stumbled in a little tipsy during the non-English speaking French Night, you really thought you were in Lyon. After your boeuf bourguignon, cassoulet, glasses of house Cotes du Rhone, and a refreshing St. Germaine martini you could travel mere steps next door to the Rogues Gallery store (permanently closed) and catch yourself inside the replicated version of an 18th century captain's cabin of a pirate ship. Articles of clothing bearing their unique designs do show up.
Wharf Street has not been the same since.
MIYAKE FOOD FACTORY (discovered in 2005, permanently closed), formerly 129 Spring St.
I never quite understood how a place with a handful of bar seats, six communal tables, and a single chef, could be called a "food factory," but a coveted seat at the bar was one of my fondest ever in many decades of sushi experiences. Those who discovered it loved it. The fact that they were a B.Y.O.B. without an alcohol license meant a world of adventure.
The West End Deli next door suddenly had a remarkable collection of sake. Our favorite to this day remains Karatomba. Our most memorable evening occurred while slurping and digging out little bits of uni from urchin shells. The door burst open and a diminutive Japanese fisherman appeared with a small box of his most recent catch. Out tumbled dozens of lively tiny crabs. Masa Miyake scooped them up, threw them in hot oil, and passed them around. Freshness is all. Such are the moments that great sushi restaurants are made of.
Masa went on to open two grander, highly rated restaurants in Portland. For us, the Food Factory was the classic in discovery and spontaneity.
PORT CITY BLUE (discovered in 2006, local music shows currently on Zoom), 650A Congress St.
More than Bar-b-Que, Hoppin' John or grits, the first thing that we actively sought after moving from Richmond was real blues. Live music was an integral part of our cultural life for which there could be no compromise. Enter Blue, our local sanctuary for American blues, jazz, and roots music. Meantone, a.k.a. Graveyard Blues, a.k.a. Fat Knuckle Freddy was our first find, followed by gritty bluesman Samuel James, Frank Fotusky, Matt Meyer and the Gumption Junction, Okbari, Dark Hollow Bottling Company, Gunther Brown, and an abundance of talented musicians of local and national renown. Look at their Facebook page – the acts are endless. It has been our home away from home for fifteen years.
Little known perhaps, is that Terez, the owner, has long been into discovering exciting, scarcely seen wines sourced from the world: Mencia, primitivo, monastrell, picpoul, grillo, and many more grapes, have all made guest appearances at reasonable prices.
On February 2019 I was invited to do an onstage event with wine. An audition. When asked, I referred to it as a "gig." Reppen' is when someone tries to sell you something. A gig is an improvised event. The key is to try wines on the spot-taste unknown and weave them around a lifetime of stories. This month marks the 20th gig at Blue, albeit now on Zoom. That stage is as remarkable to me in its own way as was the Kennedy Center when I was awarded The Master Knight of the Vine.
CLOAK AND DAGGER DINNER CLUB (discovered in 2013, permanently relocated to Brooklyn), formerly 24 State Street Apt. #3
Erika Joyce, a Waynflete alum, conducted a series of improv pop-ups in her apartment years before we became an acclaimed foodie destination. This is a partial menu from January 28th, 2013 (the wines were all BYOB brought by guests):
Cloak and Dagger does: Iconic dishes
Char cornets – French Laundry – Durrell Vineyard Chardonnay
Truffled Eggs – Chez Panisse – Cotes du Rhone Blanc
Vegetable Field with malt soil – Noma – Arwen sauvignon blanc from Denmark
Momofuko pork buns – David Chang – Larmandier – Bernier Grand Cru Champagne
Gourmet Pizza – Wolfgang Puck – We passed around and shared two wines with this dish: Valdiplatta Vino Nobile de Montepulciano and Weinbach Pinot Noir.
White chocolate and caviar with scallop mouse – The Fat Duck – Weinbach Pinot Gris
Parisienne macaron – Pierre Herme – Elk Cove Ultima late harvest Riesling
Glasses of Ramonet Chassagne Montrachet – peerless White Burgundy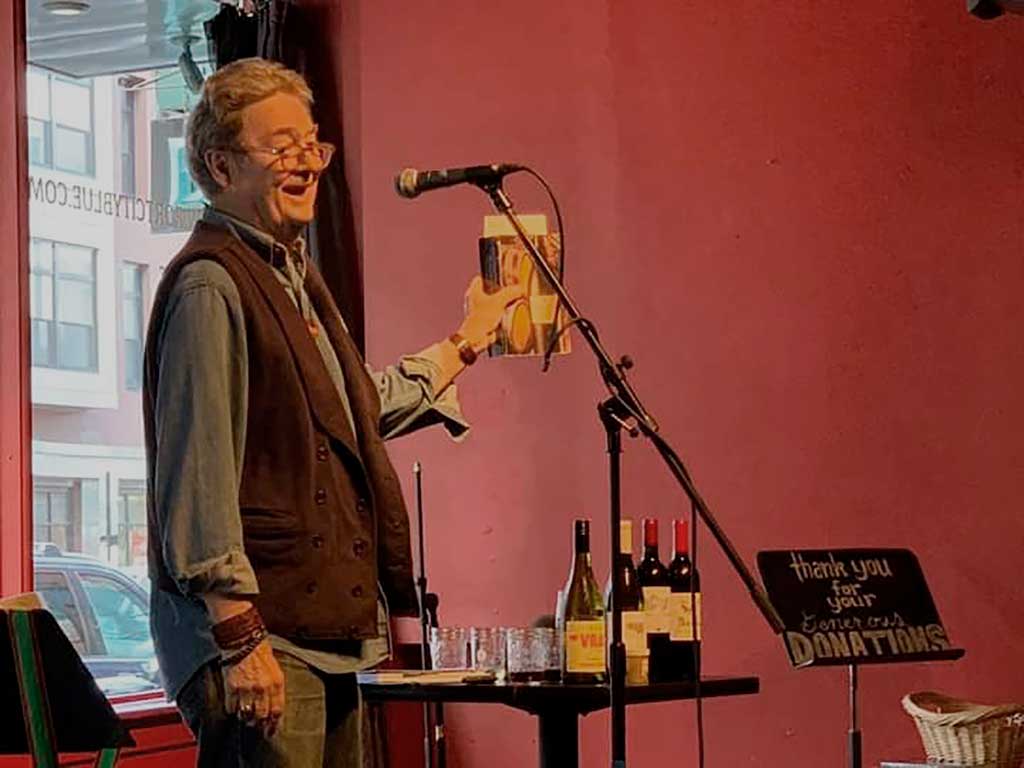 This article shows several things. First, the food scene was a tad bit earlier than our new arrivals realize. Second, I never throw away anything, even stashing old menus and wine lists; this can be both good and bad, especially when your filing system is called "just digging around." Third, I never hesitate to bring out one-of-a-kind wines, the last two were our contribution. We have been searching diligently for Ramonet White Burgundy wines ever since. No one seems to know how to bring them into this market. Maybe I will just have to look Ms. Joyce up in Brooklyn and see what she is up to these days.
Layne has been a professional in the wine business for many decades as a teacher, importer, writer, competition judge, and winery CEO. He was awarded the Master Knight of the Vine for his pioneering work in the Oregon wine industry. He can be reached at lvwitherell@gmail.com. His website is http://winemaniacs.wordpress.com.