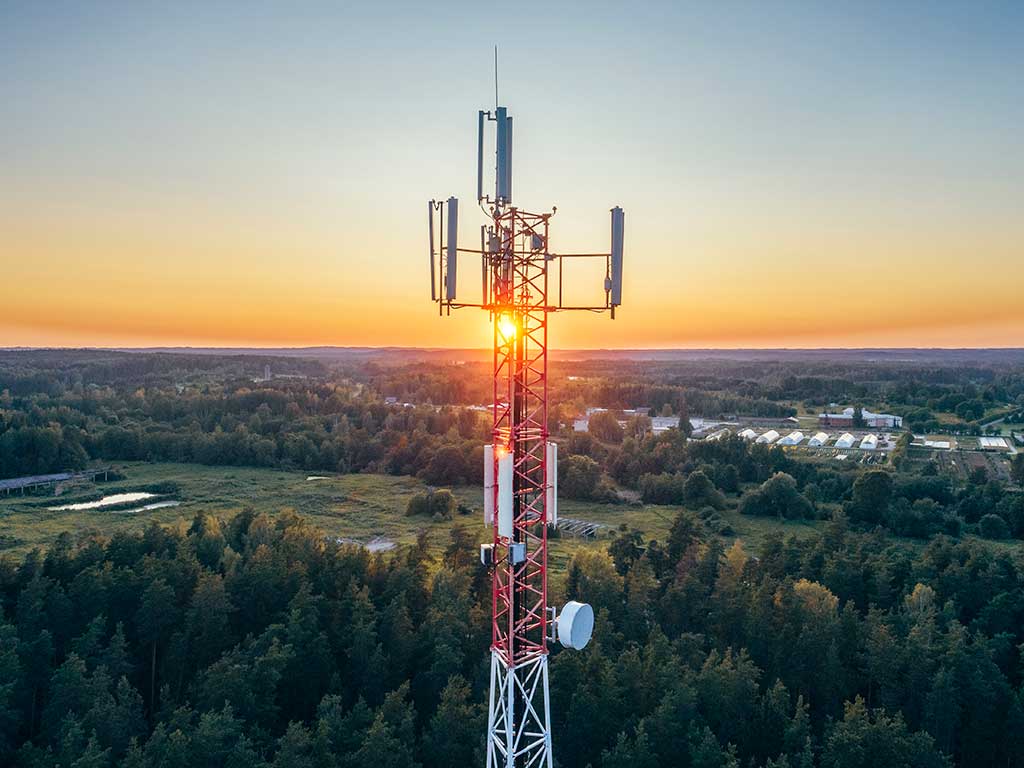 Around the world, many cities are demanding that the installation of 5g cellphone towers be paused. Residents are realizing that this upgrade poses serious health risks to people, animals, and the environment. Currently, our city and state have begun the process to implement the technology and are doing so without evaluating the risks. The company Tilson received a $100 million dollar investment to bring 5g services to Portland. Another company named Redzone has been working to bring it to rural areas also. Most large carriers are also advertising that 5g will be here soon. There is no debate about the speeds of this improvement, but there should be about its potential risks. Portland must initiate a necessary dialogue and ideally follow in the footsteps of other cities in America to ensure that their residents are kept safe from unnecessary dangers.
In Switzerland, 5g towers were turned on in 102 locations and almost instantly people began having unusual physical symptoms. Included in these were intense headaches, earaches, and ringing in the ears. Likewise, others experienced chest pain, stomach pain, and insomnia all beginning the same day. Not long after, Dr. Bertrand Buchs called for a moratorium on the technology and demanded testing be done regarding its human impacts before more work was initiated. In Germany, a woman named Anne Mills wrote a book called All EMF'd Up in which she talked about her experiences with wireless radiation poisoning. Her husband had been working on a military base at the time, and her symptoms mimicked what was seen in Switzerland. When she was diagnosed, her physician stated this was very commonly seen in military radar operators, or in individuals who maintain cell phone towers.
Similarly, in 2017 and 2018 when diplomats in China and Cuba became ill with unexplained symptoms, experts finally concluded they were likely caused by microwave radiation. Dr. Beatrice Golomb published findings in Neural Computation's September 2018 issue and explained that these new symptoms were the result of pulsed microwave radiation. Many doctors theorized they were hit with EMF weapons due to the symptoms described. It doesn't come as a surprise where there are countless patents for weapons that use non-ionized radiation to take out targets from a distance. The list of locations where the towers have been activated is quickly growing, as is the number of people affected.
The effect of these towers also has been observed to have a negative impact on wildlife populations in areas where 5g is active. Videos have surfaced where the frequencies interfere with bird's ability to navigate, and at times even caused them to fall from the sky. Other areas found that the microwaves led to colony death of bees in the vicinity of the cell phone towers. Birds and bees use a magnetic substance called cryptochromes to navigate, which interacts with the current of Earth's electromagnetic field. This substance is vital to the biology of many other animals too, playing a role in their biological clock. Man-made oscillating electro-magnetic fields often result in wildlife experiencing more harm than humans. It is likewise still untested what long term effects 5g will have on ecosystems as a whole.
In Europe, 200 doctors from 35 countries have signed a declaration to officials of the European Commission demanding they pause the expansion to determine the risks it poses. The city of Brussels has halted the process entirely until more concrete data exists. In America, cities in California and Oregon are taking a similar approach. The city council in Mill Valley, California recently voted to block deployments of small-cell 5g towers in residential areas through an urgency ordinance. With the expansion paused, it has allowed for peer-reviewed research to be initiated that would facilitate their council creating appropriate policy and regulations. It is my stance that Portland should follow their lead, as this would allow our councilors to take steps that would protect the health and safety of our city's residents.
All cellphone towers emit frequencies that are harmful to our health. There are two primary reasons 5g is more dangerous than the previous generation. These upgrades will emit "ultra-high frequencies" which have shorter wavelengths. This equates to more waves hitting our bodies in the same amount of time. Current towers emit between 1 and 6 GHz frequencies, but new towers can go as high as 300 GHz. They also utilize "ultra high intensity" which has a shorter wavelength meaning the number of towers will have to be increased. In addition to the current towers remaining operational, entire cities will be checkered with high-intensity devices on nearly every building flooding the air with RF radiation. With this type of radiation, a person's proximity to the source and length of exposure are more relevant than the power level, as it dissipates with distance. The Department Of Defense is projecting it will require 13 million pole-mounted antennas to launch the initial upgrade, and it will cost Americans $400 billion dollars.
Many scientists state that the waves from these towers will cause cancer. It has been likened to turning on your microwave with the door open and leaving it that way for the rest of your life. All cell phone towers emit RF radiation which is proven to cause cancer as well as break down DNA. To increase the speeds with the new "G", it will require millions of new mini-towers to be installed in residential areas, specifically one tower for every 2 to 8 houses. Within months of installation, each person's exposure to radiation will increase exponentially. Some symptoms of prolonged exposure to radiation include nausea, hair loss, loss of appetite, damage to organs and bone marrow, depression, infections, and death. If the upgrade is completed, there will be virtually no method to protect ourselves as these harmful electromagnetic waves will fill the air in our entire city.
All sources point to the safest option at this juncture would be pausing before we start. Some cities have taken the chance to impose regulations limiting the acceptable amount of EMF radiation and studying what the maximum should be. There is much debate on this issue and part of the reason is the lack of data and research. Governments and corporations around the world are rushing to install these towers before studying the real risks. Before we rush to fund this expansion it only seems logical that we acquire data that proves its safety beyond a reasonable doubt. Some tests have occurred to date pertaining to device functionality, but none pertaining to health impacts. It is time we all put health before profit and join cities around the world in calling for a moratorium on 5g technology so we can prevent disaster before it occurs. If it truly is safe, then this finding should be confirmed before anything new is constructed. Likewise, if it is not safe we all need to be telling our city council that we want them to put a stop to this expansion.