THE PORTLAND PALATE
King of the Roll
675 Congress Street, Portland, ME | 207-828-8880
Review and Photos by James Fereira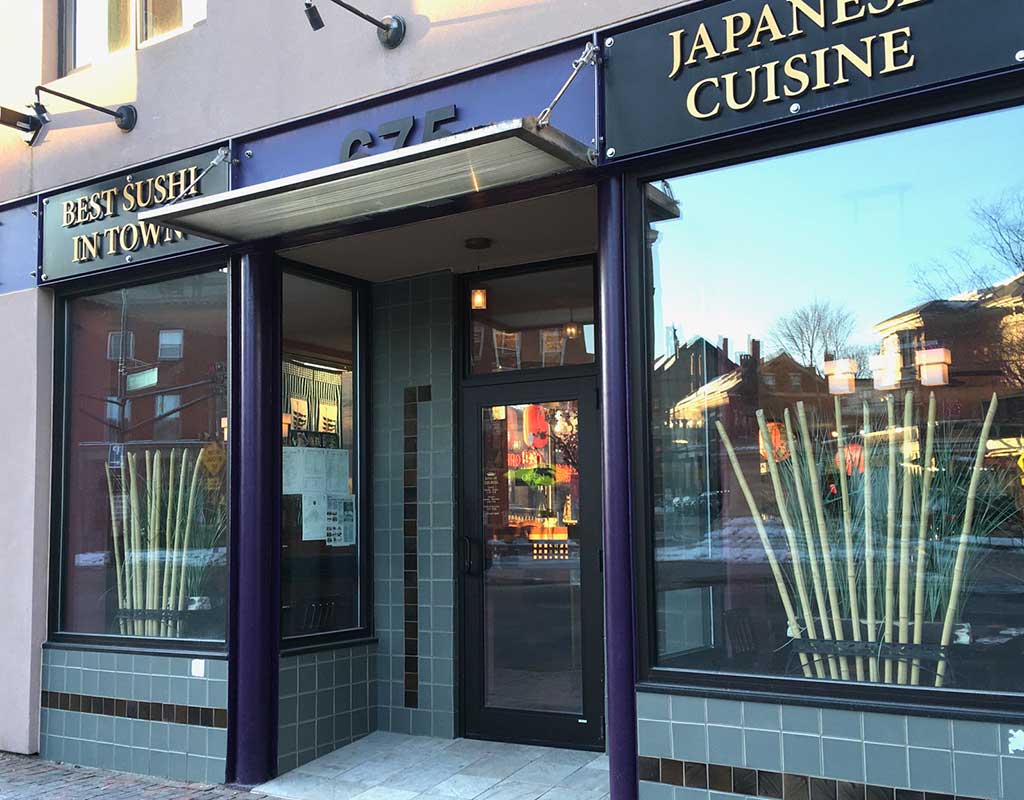 There is no doubt that Portland's food scene has encountered an explosion of mostly excellent Asian restaurants over the past decade or so. Many of them are chef-owned and have evolved as a by-product of our city's growing diversity and fortune in attracting some of the world's best culinary talent.
I've noticed that the majority of these now offer menu selections from a growing variety of Asian cultures. Whether it's a twist on a traditional Pad Thai or a completely new dish created by merging disparate parts, 'Asian fusion' has arrived.
So is the case at King of the Roll, an often walked-passed but under-reviewed restaurant located in Longfellow Square. Opened in 2005, there seems little is known about its chef-owner, John, except that he's friendly, and most always on-site, according to a handful of regular fans who've written reviews. They extol his skill and food with near unwavering adoration, and it's easy to see why. While the extensive menu is largely Japanese, with a focus on Sushi, it is also more straight-forward than those of many of his competitors.
I have been to King of the Roll many times and have personally never had anything less than a satisfying meal.
TO SUSHI OR SASHIMI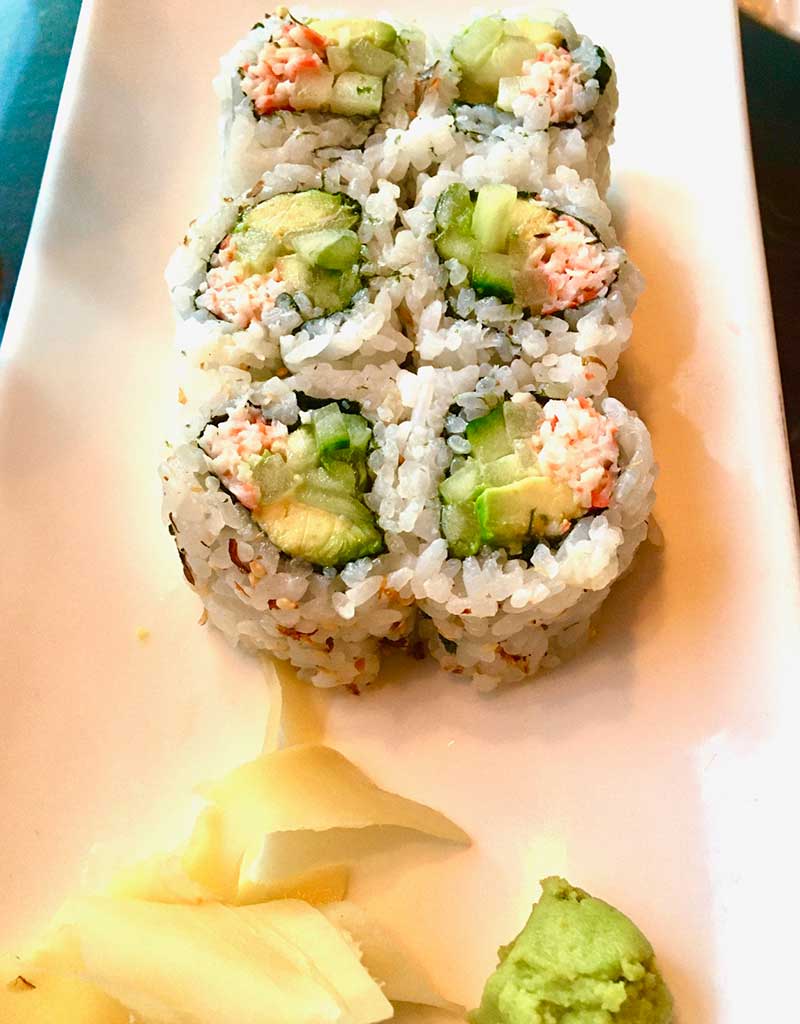 On this visit, friend Jon and I wandered-in for an early dinner on a quiet February weekday. He had never been and admitted that he was mostly unfamiliar with Japanese cuisine, not that I am anything even close to an expert. Discerning the difference between a Donburi and a Kare is an esoteric challenge, especially when I still get confused about how Sushi is different from Sashimi.
To simplify, Sushi is a prepared vinegared rice dish accompanied by a variety of ingredients, which can be either raw or cooked. By contrast, Sashimi is fresh raw fish or meat, eaten with soy sauce. For the longest time I got them backward, and to this day I routinely have to brush-up on my terminology.
FOOD & DRINK
We initially waited for longer than necessary to place our order, given that we were the only customers in the dining room. We each ordered wine: for Jon, a Pinot Noir and for me a Pinot Grigio. I asked for our server to deliver mine before the apps came up, which didn't happen.
We asked for American flatware rather than chopsticks, which we are admittedly inept at mastering. They arrived in time for us to get cracking on our starters: grilled mussels topped with crabmeat and Kani Sunomono (seasoned crab meat tossed with sliced cucumber).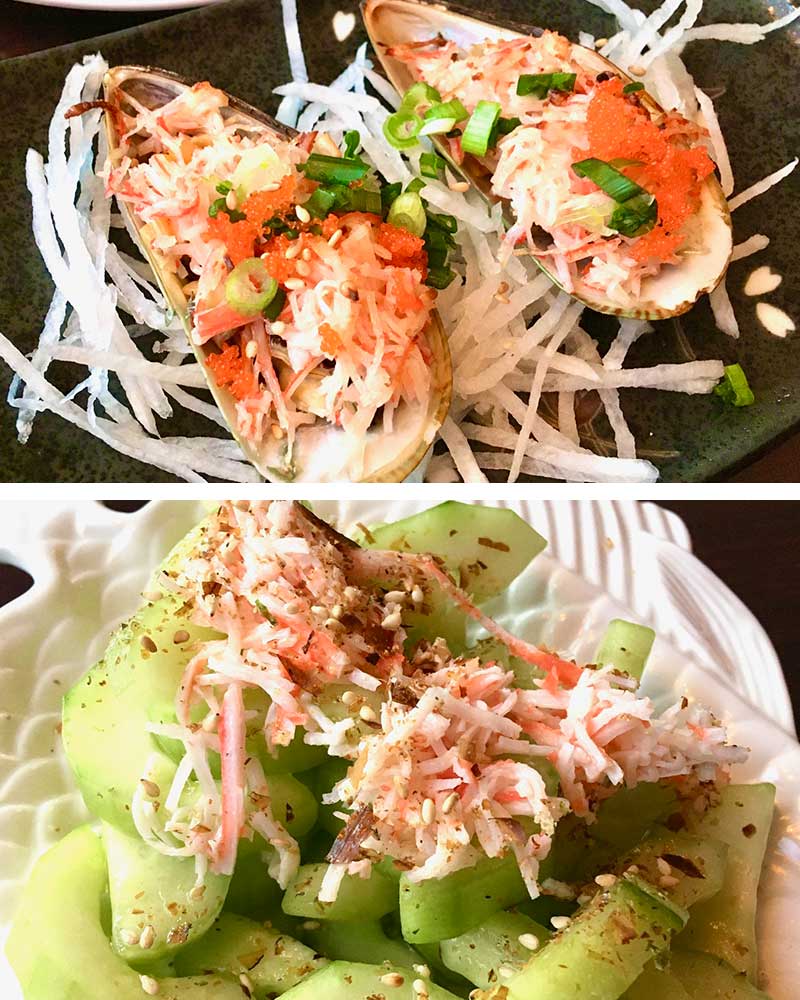 The latter was refreshing and light, with just the right touch of vinegar and salt. We thought the mussels, two of them served warm over shredded cabbage, and nicely crafted with sesame, scallion and roe, paled in comparison. The flavors just didn't come together, and we agreed, in hindsight, it wasn't worth the price tag given the taste and amuse-bouche portion.
For my main, I combined two appetizers: shrimp and vegetable tempura, and the California roll sushi maki.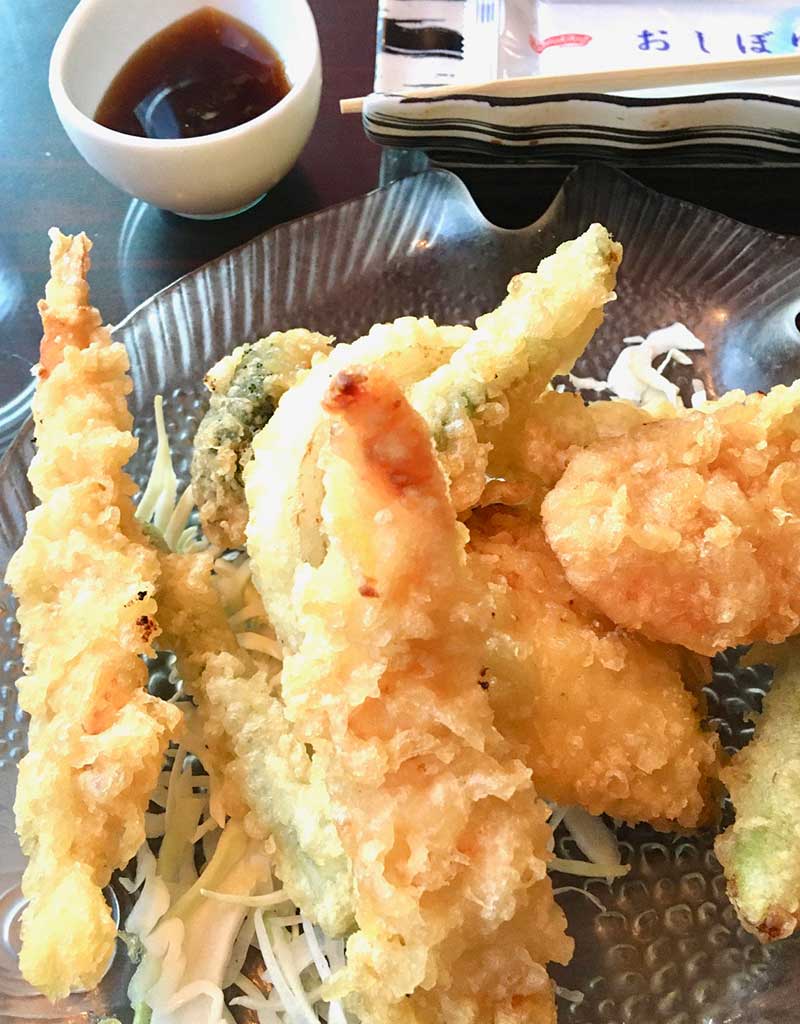 The classic roll came in six bite-sized sections, served with thin-sliced ginger, and a fiery wasabi paste on the side.  The tempura medley included carrot, broccoli, asparagus, zucchini, and onion atop a bed of cabbage. Battered shrimp and veggies alike were not at all greasy and were melt-in-your-mouth light.  
Jon's Bento box included the same delicious tempura combination alongside a demi salad with tangy-sweet dressing, white rice, standard-good beef teriyaki, and fresh orange slices.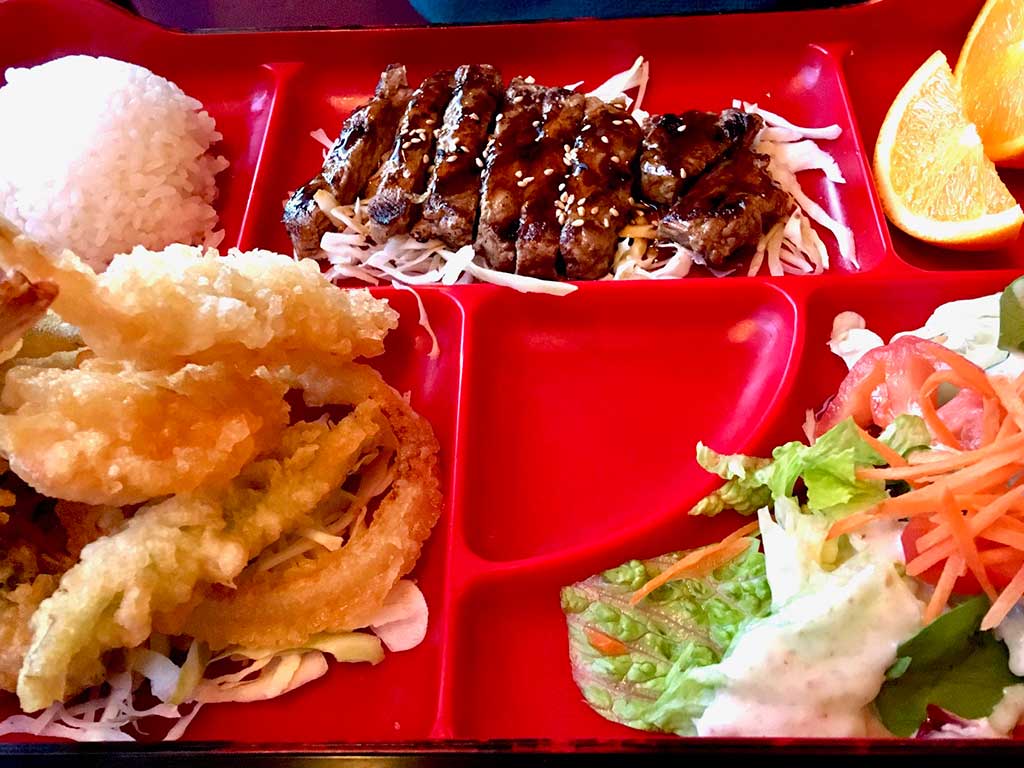 Miso also came with the Bento, but he passed on it, as did I, as we're both rarely interested in the soybean-based, salty soup.
ATMOSPHERE & SERVICE
In atmosphere, King of the Roll is colorfully decorated, and tea candles embellish the tables and nicely lit dining room. The light-hearted ping of traditional Japanese music played discreetly overhead. In warmer months, there's a patio open on the State Street side of the restaurant.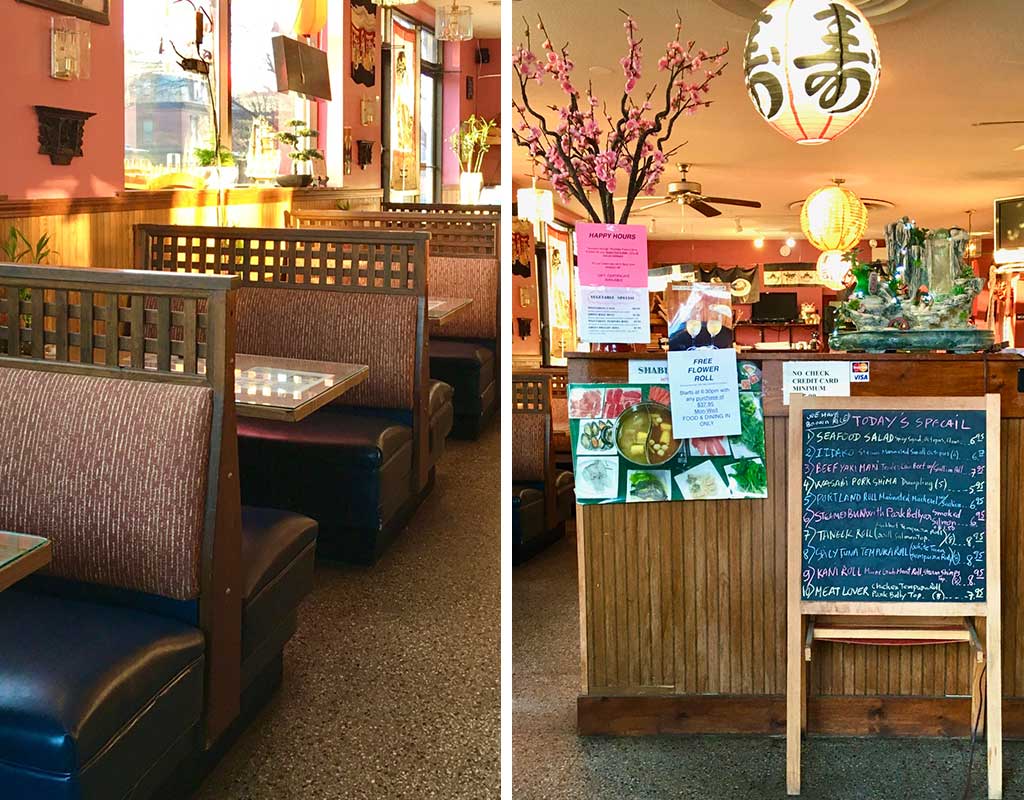 It's always great to be able to sit outdoors, though the downside are the smokers, and exhaust fumes, and noise from the incessant traffic careening up the hill in a mad dash to beat the light. Plus, I always feel conspicuous (and a bit guilty for my privilege) given the presence of penurious locals peering inquisitively over the wall.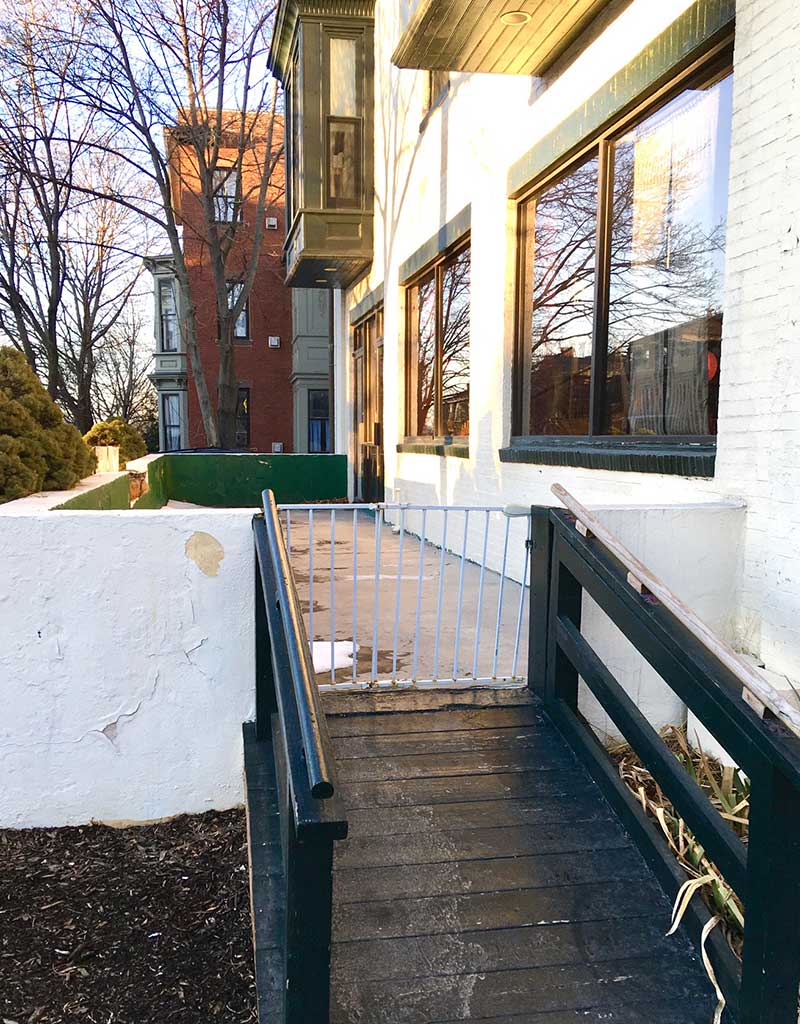 We had two servers attending our front window booth along Congress Street. An older woman who greeted us, took our order, delivered the tab, was perfunctory by all accounts, and never broke a smile. More amicable was a younger woman who served our dishes, cleared them, and refilled our water glasses. Altogether service on this visit was good, though empty plates which ought to have been cleared weren't for a period.
WE'LL BE RETURNING
We were brought lychee and strawberry-flavored candies as breath mints along with the $56.00 check. This did not include gratuity, but seemed to be a reasonable price, especially as we saw that one of the appetizers had been omitted from the bill.
I will definitely return another time, and I think Jon liked it well enough that he would also.
King of the Roll holds its own in Longfellow Square and among the myriad Asian restaurants both on- and off- peninsula. Main dining room and patio are wheelchair accessible. It is located on Congress Street METRO bus routes. Parking is on the street, and it's a short walk from many West End locations.
---
James Fereira has a background in public speaking, ten pin bowling, and writing poetry. In his spare time, he enjoys having a good cry and questioning authority. James can be reached at ThePortlandPalate@gmail.com.