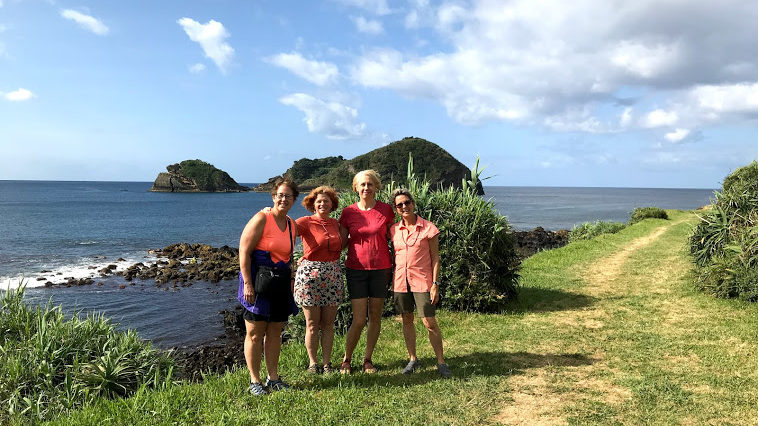 The AZORES – An outdoor adventure lover's dream
By Nancy Dorrans
So close to New England, the Azores are an outdoor adventure lover's dream. Why did it take me so long to visit this magical place?
In early June of 2019 after our Portuguese Women, Walking, and Wine small group adventure, a few of us decided to stopover in the Azores. Why not? Our return flight from Lisbon was stopping there anyway.
When planning this postlude, we had to decide if we would stay two or four nights? It had to do with the flight schedules. We decided on the latter and were so glad. As we explored two of the nine Azores Islands, San Miguel and Terceira, each day was more stunning, different, and spectacular than the day before.
We began with a two-hour flight delay from Lisbon and then no hot water at our booked hotel in Punta Delgada. This small glitch didn't make much of a dent as we spent the delay drinking wine and exploring the cobblestone streets of the Azores' largest city. After several hours we ended up rebooked at a lovely alternative, the Pestana Bahia Praia, a nature and beach resort about twenty minutes outside of town
.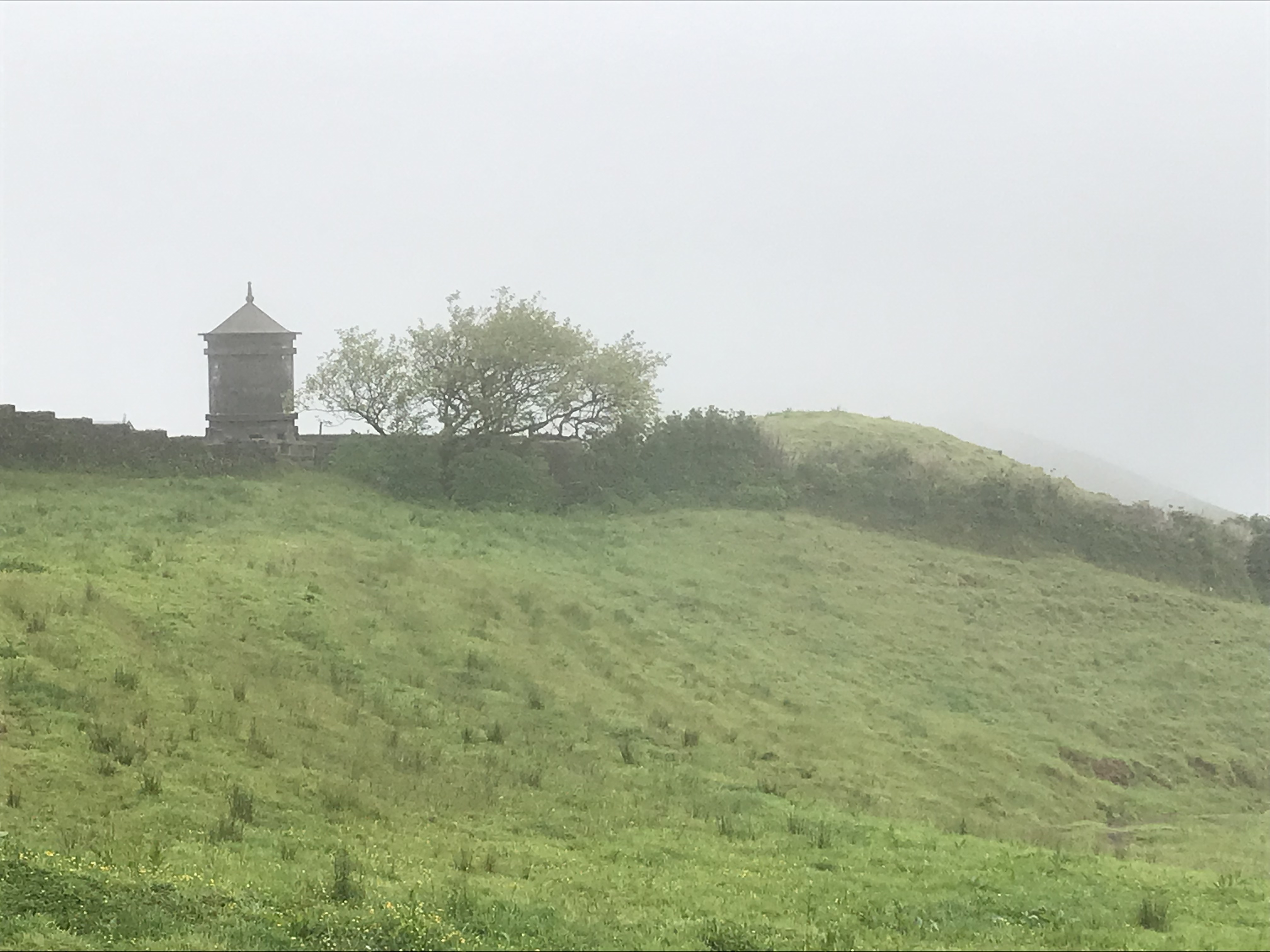 São Miguel
The following morning our guide met us with a big smile! He chatted about his love for San Miguel as we rode along a foggy lush, forested way to Lagoa das Sete Cidades. These twin lakes are situated in the crater of a dormant volcano and are one of the 7 Natural Wonders of Portugal. According to legend, the two lakes were formed from the tears of a shepherd and a princess who shared a forbidden love.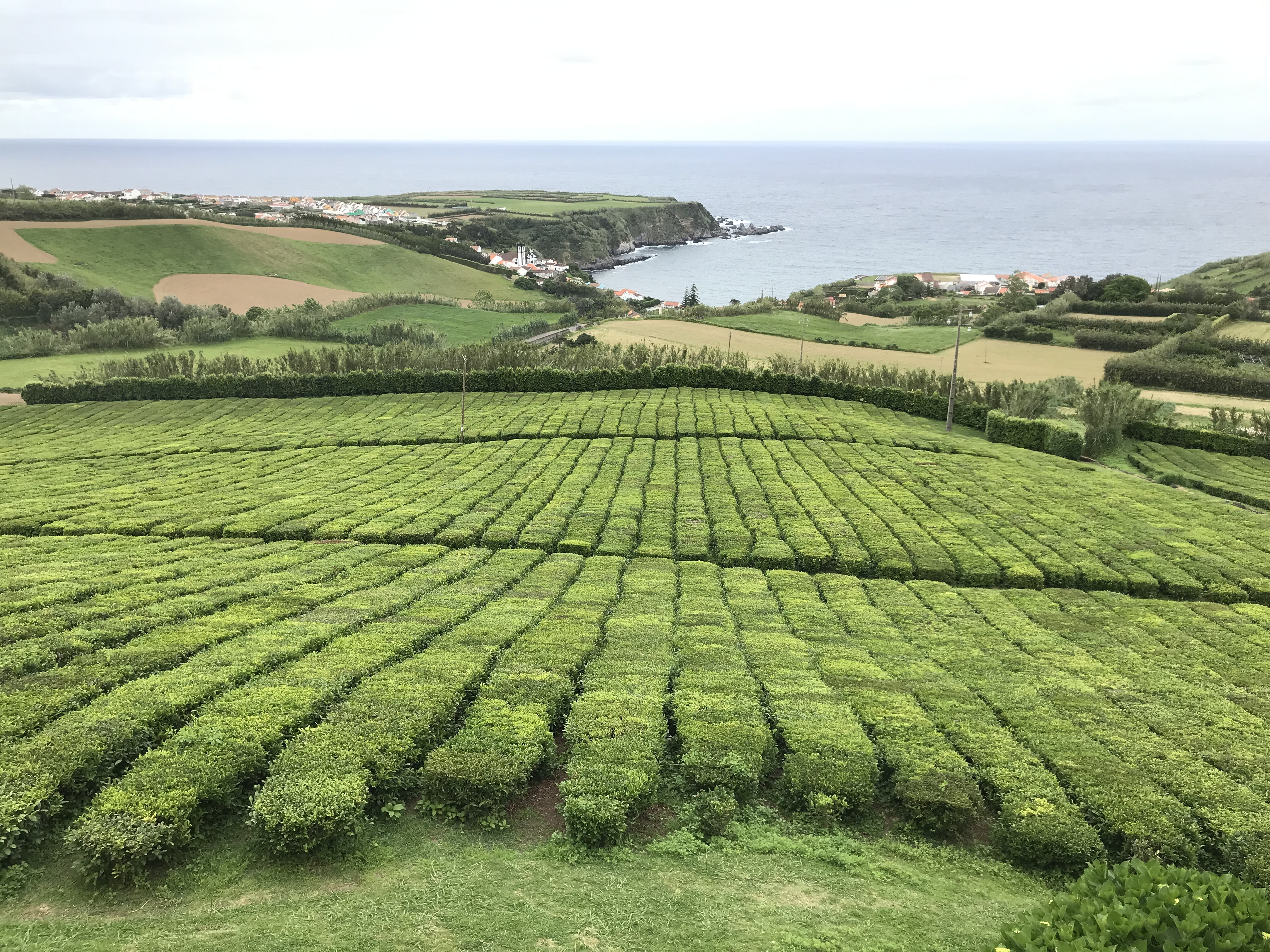 Sao Miguel is referred to as Ilha Verde, 'the green island' and it could compete with Ireland for shades of green! Next stop, Arruda Pineapple Plantation, where Europe's only pineapples are grown in tropical greenhouses. Then, after a delicious lunch we took a walk through the town botanical garden, Jardin Antonio Borges. There is no charge for this garden that features a large variety of plants, caves, and ponds, and an ancient tree, straight out of a fairy tale.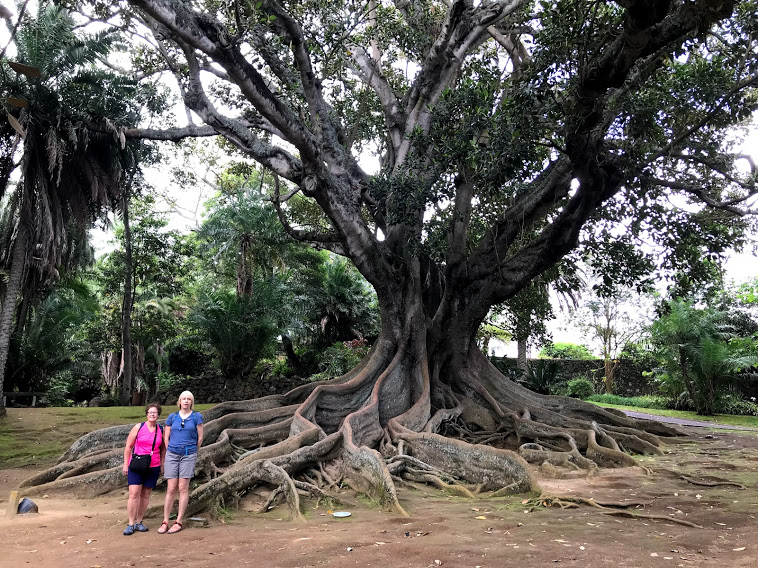 Day three the fog lifted, the sun came out and we soaked in the geo-thermal hot springs and gawked at the amazing flora at Terra Nostra Park. Our amazing traditional Cozido lunch was prepared and buried under piles of lava at Furnas Lake and cooked by the heat of the earth. After lunch, we continued to the viewpoint of Pico do Ferro, to peer into the archipelago's oldest crater. On our way back to our resort, we stopped for a tour and tea tasting at Porto Formosa, a tea plantation on the north coast of the island.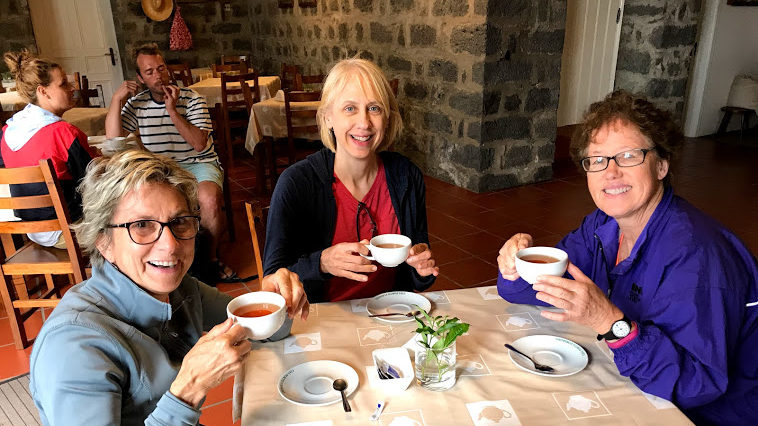 On our last day in São Miguel, we were treated to a tour of Punta Delgada with Rafael of Hungry Whales Cultural and Food Tours. Many people go to the Azores just for the food as there are so many amazing choices of seafood, locally grown produce, beef, and least two dozen different varieties of cheeses. Oh, and wine, delicious wine!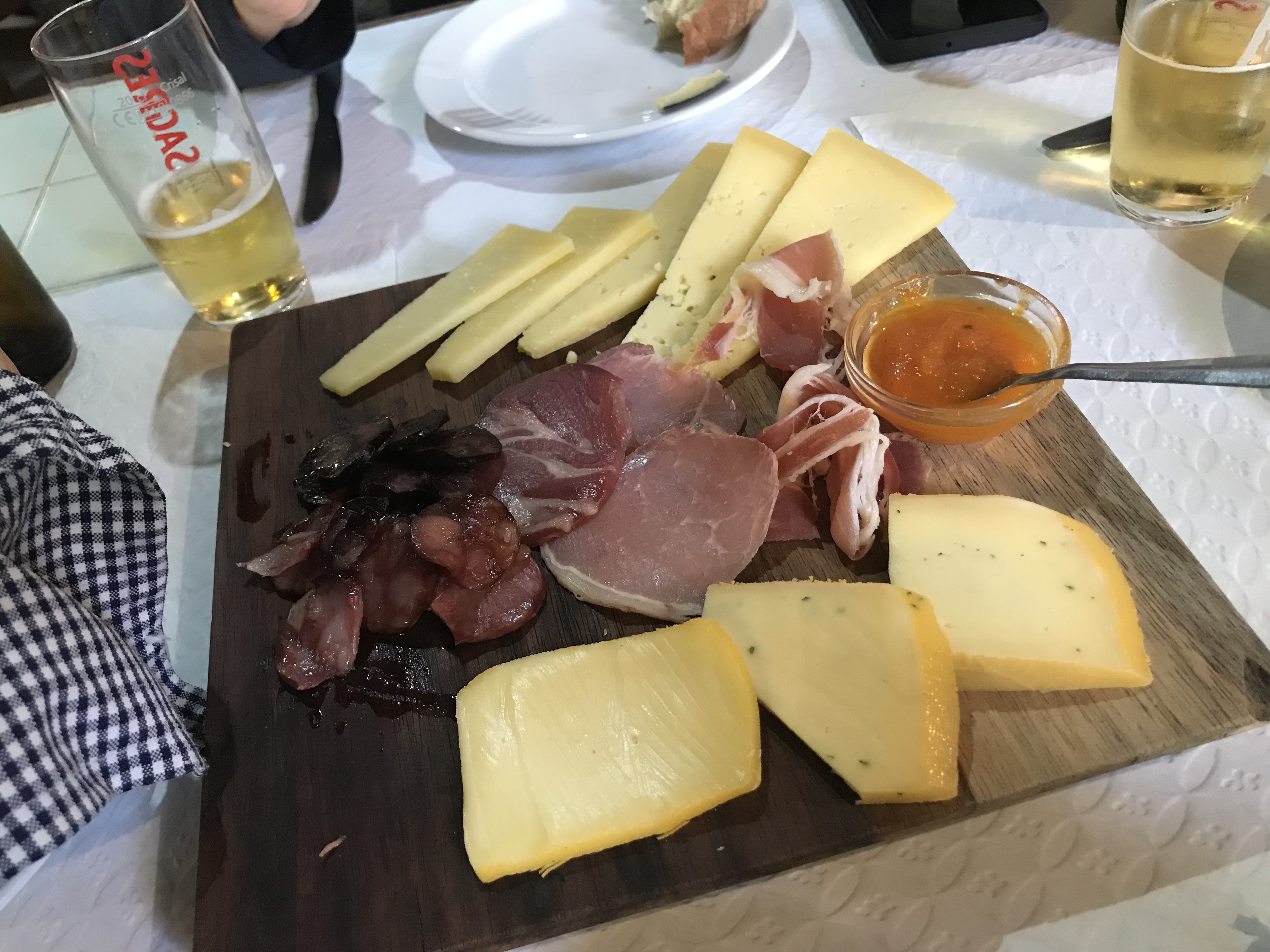 True to Adventure Marketplace style, we couldn't just go back to the resort and relax. We had one last afternoon to explore and there were so many choices. We could go canoeing or kayaking on Lake Furnas inside an extinct volcanic crater, a haven for migratory birds, or go mountain biking, canyoning, and hiking into one of several waterfalls, or take a whale and dolphin cruise.
Three of us opted for a bumpy whale watch with Picos de Aventurea. We spotted sperm whales feeding alongside bottlenose dolphins. Now happy, hungry, and tired, we took in an early supper at A Tasca a delicious local Tapas Bar & Restaurant and then had time for relaxing evening and beach walk at our resort.
Terceira
What do you do with a flight schedule change resulting in an eight-hour layover on the island of Terceira? Instead of hanging around the airport, Erika of Quest Travel Adventures arranged a local day tour. We visited NESCO World Heritage Angra do Heroismo and spent some time along the rocky shore and lava caves.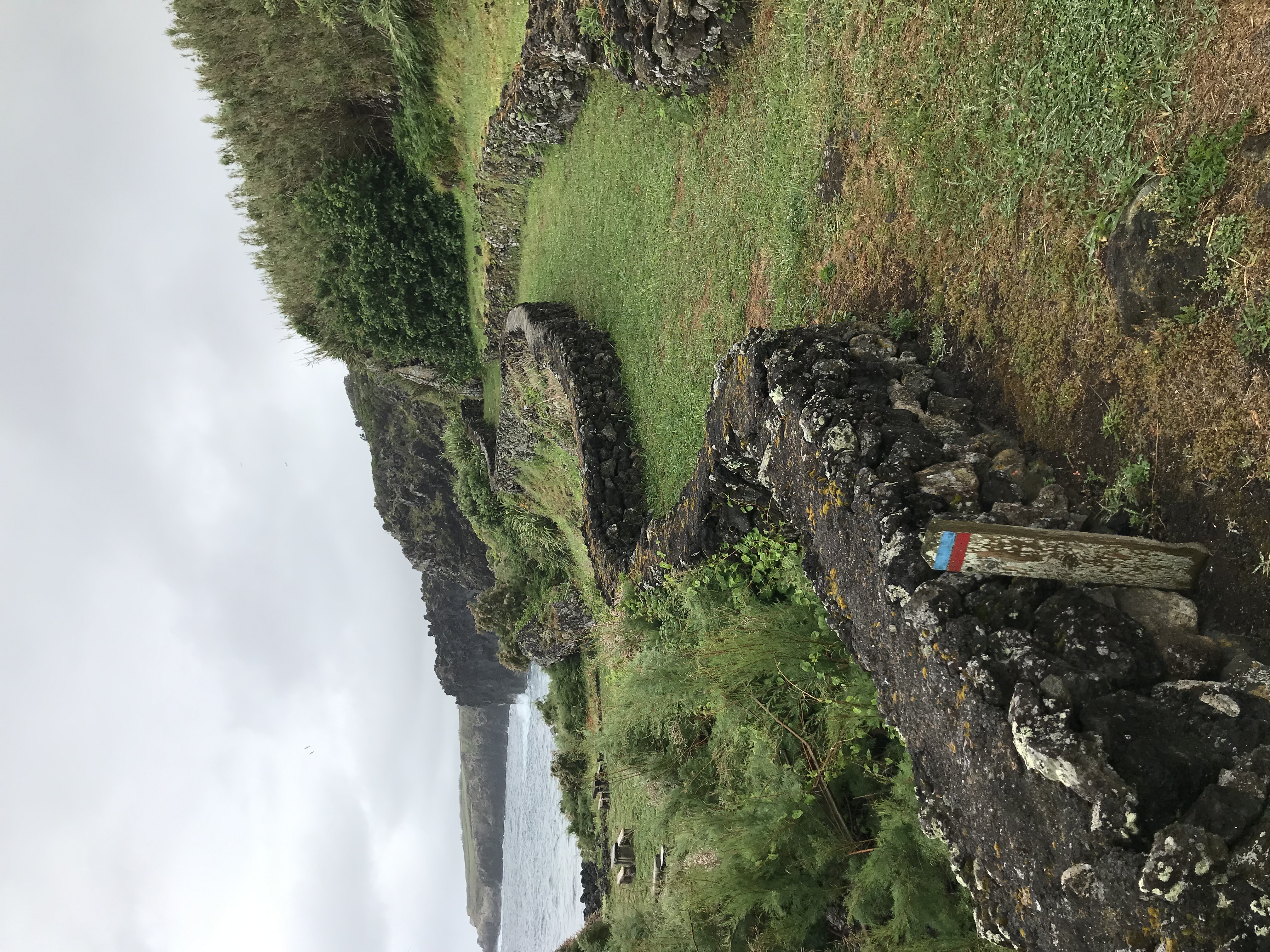 Our guide was very sweet, young, and energetic. He knew we had just been on San Miguel and wanted to outdo them with hospitality and humor. He said the people of Terceira were more fun, less stressed out, and they had more festivals! "Terceira is the best of all the islands in the Azores."
He dropped us off at a small diner across from the airport in time for the local lunch special. For about six euros we had a choice of coffee or wine, fish or chicken, salad, rice, beans, and a dessert. A marvelous way to end our adventure!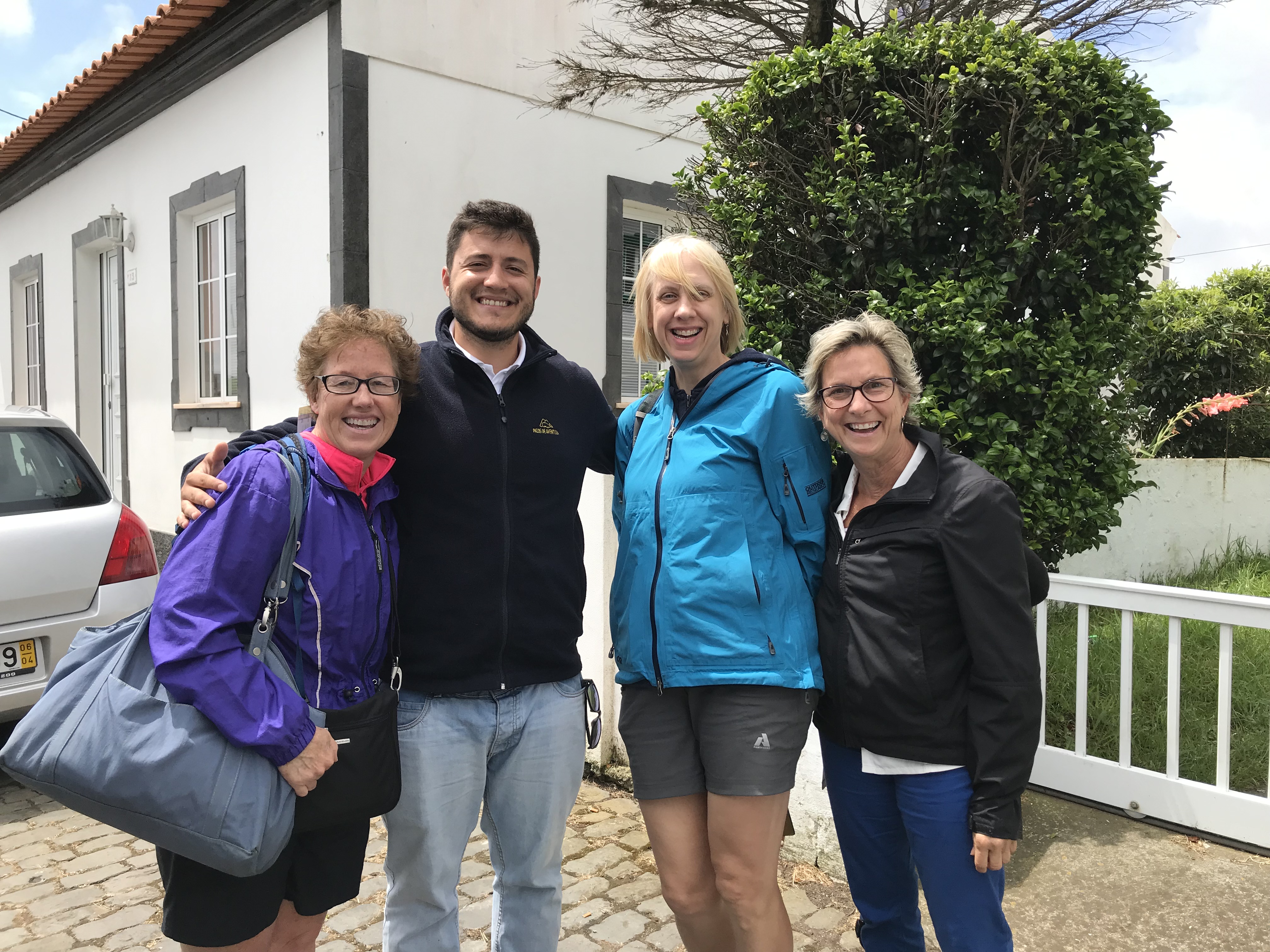 We did a lot with our five days, but I really want to go back when it is safe to do so.
I'm truly looking forward to one day soon when we can travel together again, to the Azores and beyond! And I'll be here and happy to help you navigate your next adventure!