We're All In This Together 
Climate Solutions Beyond your Backyard
By Ruth Metcalfe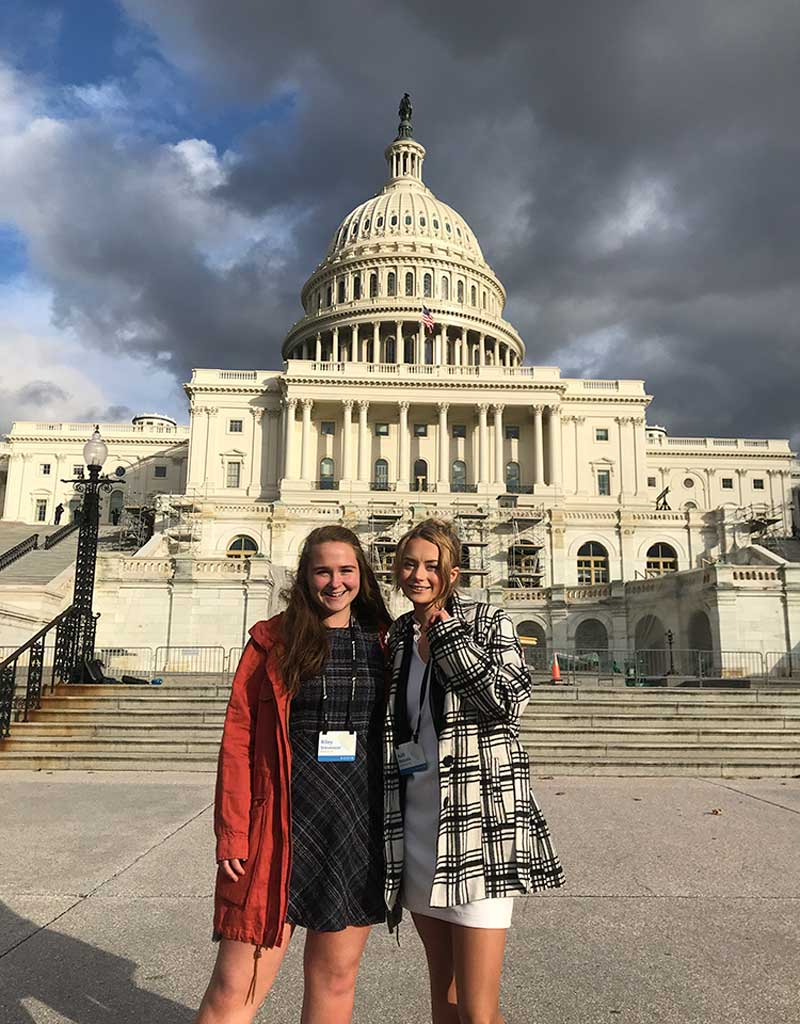 Marble arches and statues are not the structures that define Washington. No, Washington, to me, is no longer a white jungle of closed-door conversations and marble. It is a place of power, not just for the politicians who reside there, but for the people they represent.
The youth of this country have long been the first ones to stand for the most pertinent issues of the day. Today, it is the youth of this country that have become the most articulate for the climate justice this country needs, becoming educated and expressive environmental activists in the process.
Youth Lobby Congress
My name is Ruth Metcalfe, and for the past two years I have travelled to our country's capital to lobby to support climate legislation with Citizens Climate Lobby, but more importantly, travelled to stand for the future of our generation. It is because the youth of Maine are change-makers that these trips are possible, because they see and feel the injustice that comes from inaction in climate protection policy. While polarization has long held back conversations around climate protection policy, I believe the youth voice is able to bring clarity to the largely unproductive efforts taking place in Congress today.
We, the youth of this state, simply ask our representatives to stand to protect our futures through legitimate environmental protection policy, not empty promises. Now, it is not the marble and sandstone buildings that defines Congress, it is those that choose to speak up, articulate and empowered by the real world around them.
Maine Youth Environmental Organization
Thanks to the coalition between the Maine Youth Environmental Organization and Citizens Climate Lobby, for the past three years in November, it has been the youth of Maine who are speaking up in Washington. We walk through those marble arches, we button our suit jackets, and we stand tall. If our elected politicians are unable to see the urgent necessity for climate protection, then the youth of this great state and country have and will continue to take it to the Hill.
---
Ruth Metcalfe is President of the Maine Youth Environmental Organization and a Citizens' Climate Lobby volunteer.