Every Month Peloton Labs founder Liz Trice interviews a Peloton member for the West End News. This month Liz caught up with Reggie Groff, a documentary filmmaker and owner of GroffVideo.com.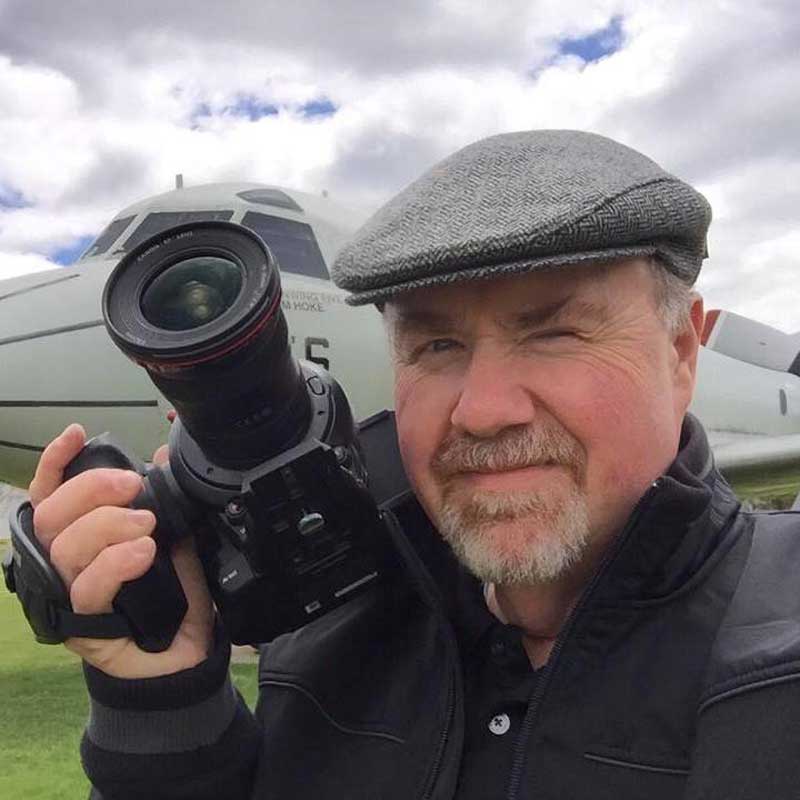 Tell me about your work producing documentaries.
I've been pitching TV shows for years, and finally decided to create my own films. I finished a film with Zoo Caine called "Peace, Love and Zoo" which has done well at film festivals. Now I'm wrapping up a film about two brothers. It's tragic, one brother who committed suicide had schizophrenia and was a skilled skateboarder. The other brother has Duchenne muscular dystrophy. He has two fingers he can use – he can't move any of his joints, legs, arms, anything, and may only have a few years to live, but his mom puts his hand on the mouse, and he makes art. He started making a film to honor his brother, and I got involved, and now we're making a film about the whole family.
It's an inspiring story – they live life to the fullest! So that's wrapping up, and I'm starting to work on a film about the City of Portland.
Tell me about your new film about the city of Portland.
"Portland, City at a Crossroads" compares what happened with urban renewal in the 1960s with what's happening now with gentrification. I was a kid then, and my dad was involved with what was happening. People were being pulled out of their houses so that they could be torn down to make room for Franklin Arterial.
How do we avoid those mistakes as Portland grows for the next decades? What will Portland be like in 2050? I've been interviewing former mayors, real estate developers, and many other people. How do we keep a working middle class in the city? How do we keep the city thriving, and not make any serious mistakes like we did in the 1960s? How do we keep the millennials from moving out of state? I've made a great trailer and am hoping to raise money to make it full length.
What other films do you want to make?
I want to tell the story of the American flag and how different people feel about it. Once a year people carry flags up all the mountains that are over 4,000 feet. One mountain might have a team of eight people that carry up a 30-foot flagpole. Ultimately the question is, what does the flag mean, and what does this country mean to different people?
I've been talking with Karen Montenero about how art and dance is more important for youth than ever. We have this disconnect happening with youth getting so absorbed in technology. I've begun a film about summer camp and how important it is for all kids to go overnight for a few weeks to connect with nature and people.
On a weekly basis I do interviews with people – interviews seeking future projects, and just capturing people's life stories. I interviewed a man recently who is a quadriplegic and now retired. . . he has an amazing life story. I'm also always looking for the next big film to dig into, and also how to pay the bills. Right now, I do a lot of transfer of VHS and film to digital for people. Learning how films get made and paid for is complicated, so I'm educating myself on that, and hope to be using my recent efforts to raise money for future films.
I've heard that you can be found singing or dancing on Portland stages, too.
Yes, I get up on stage with different bands. I have a pretty good repertoire of songs. I've thought about going to another city to busk and see how many hours I could sing without repeating a song. Driving back from New York I might sing for six hours straight: Irving Berlin, Styx, Miss Saigon, Bing Crosby, Camelot, Commodores. I like romantic songs. I want to start learning Van Morrison. I'm really into Salsa and Bachata and dance a few times a week. Every time you do something new like that you meet great people!
How long have you been at PelotonLabs?
I've been here for about a year now. It's a great relationship. I live nearby. I had offices for 30 years, and as many as 13 employees. I decided to get rid of my overhead and work out of my apartment. I use Peloton to meet with clients and have people drop off tapes that they want digitized. I also use one of the rooms as a sound booth sometimes. I find people here are helpful and positive.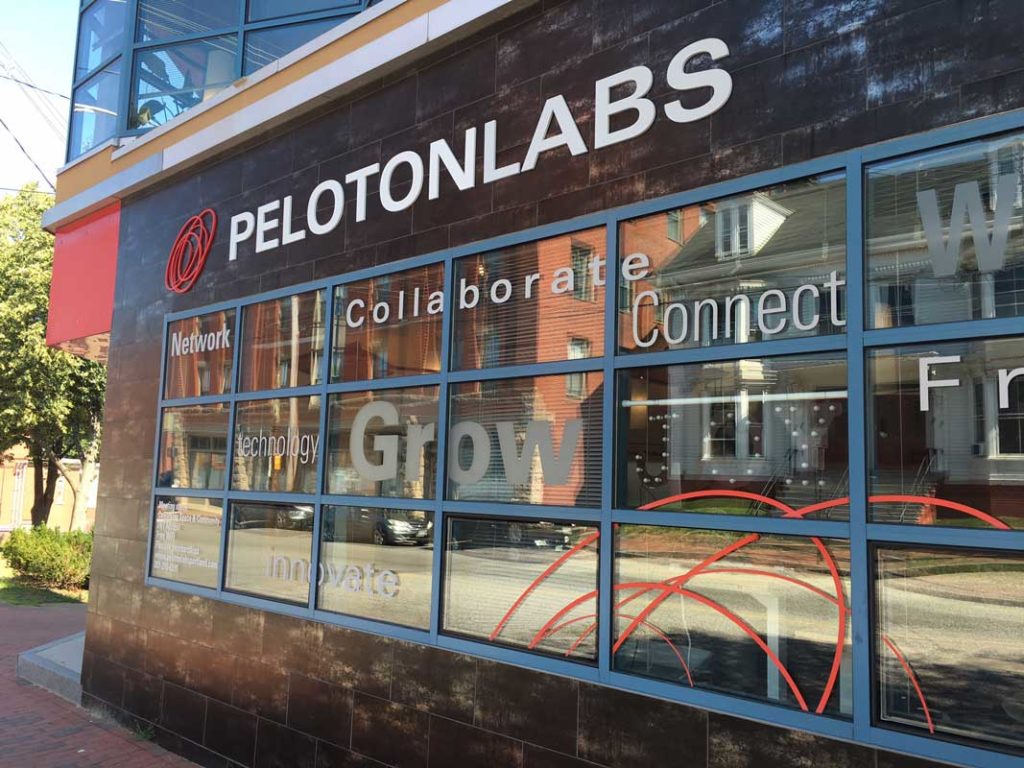 PelotonLabs is a coworking space in Bramhall Square in the West End of Portland, Maine with a mission to connect and encourage people to improve their lives and contribute to the world around them.