By Cameron Autry
A new public private partnership has landed Portland on the forefront of the emerging market of self-driving cars.
The state's largest city will be one of seven participants in a pilot program with INRIX, a Kirkland, Washington based company specializing in vehicle automation technology.
The company's latest autonomous vehicle software, AV Road Rules, allows cities and transportation officials to input local restrictions — for example, speed limits, crosswalks, school zones, and stop signs — into a digital platform that communicates this data to Highly Automated Vehicles (HAVs).
In addition, AV Road Rules reports current infrastructure needs such as potholes and worn out striping directly to transportation officials.
This technology is the first of its kind to allow communication between city governments and HAVs. Previously, self-driving car technology focused heavily on machine learning by deploying cameras, sensors, third party data sets, and human technicians to communicate the rules of the road and potential hazards to the vehicle. INRIX claimed in a press release, however, that this "approach is imprecise, costly (resources and dollars), and increases the risk of rule violation."
Portland and INRIX will begin the project by mapping the city onto the digital platform. The next step will involve locating a vendor to participate in the program.
'Smart' City
"This is just the beginning for Portland," said City Manager Jon Jennings. "We are truly poised for additional growth in the technology sector and mapping our city for HAV usage is just the latest in a string of developments in which Portland is leading as a smart city and innovation hub of the East Coast." Jennings is referencing the City's recent launch of LED street lights, smart traffic signals, and public wi-fi networks.
Other cities slated to roll out AV Road Rules include Boston, Massachusetts; Austin, Texas; Bellevue, Washington; and the Southern Transportation Commission of Southern Nevada; and Transport for West Midlands and Transport Scotland in the United Kingdom.
Apprehension
Despite recent innovations, the introduction of automated vehicles and self-driving cars has not necessarily received a warm welcome from the general public.
According to a Gallop poll released in January, 59% of Americans are uncomfortable with the idea of riding in a self-driving car. Safety, among other concerns, seems to be the at the root of this apprehension.
Avery Ash, head of autonomous mobility for INRIX, has stressed that AV Road Rules is a major advancement in the safety and efficiency of highly automated vehicles. "Cities will be able to go through the process of validating and managing their traffic rules," Ash stated in an interview with Forbes. "And vehicle operators don't have to rely on sensor-based machine learning methods of learning the rules of the road."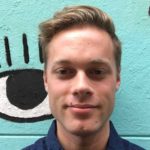 In 2017, automobile fatalities climbed over 40,000 for the second consecutive year. Human error and reckless behavior such as speeding, talking on the phone, and not wearing a seatbelt are the leading causes of automobile fatalities.
Cameron Autry
Cameron is a Parkside resident. He enjoys traveling, writing, and speaking Spanish.