WEN FEATURED NONPROFIT MAY 2019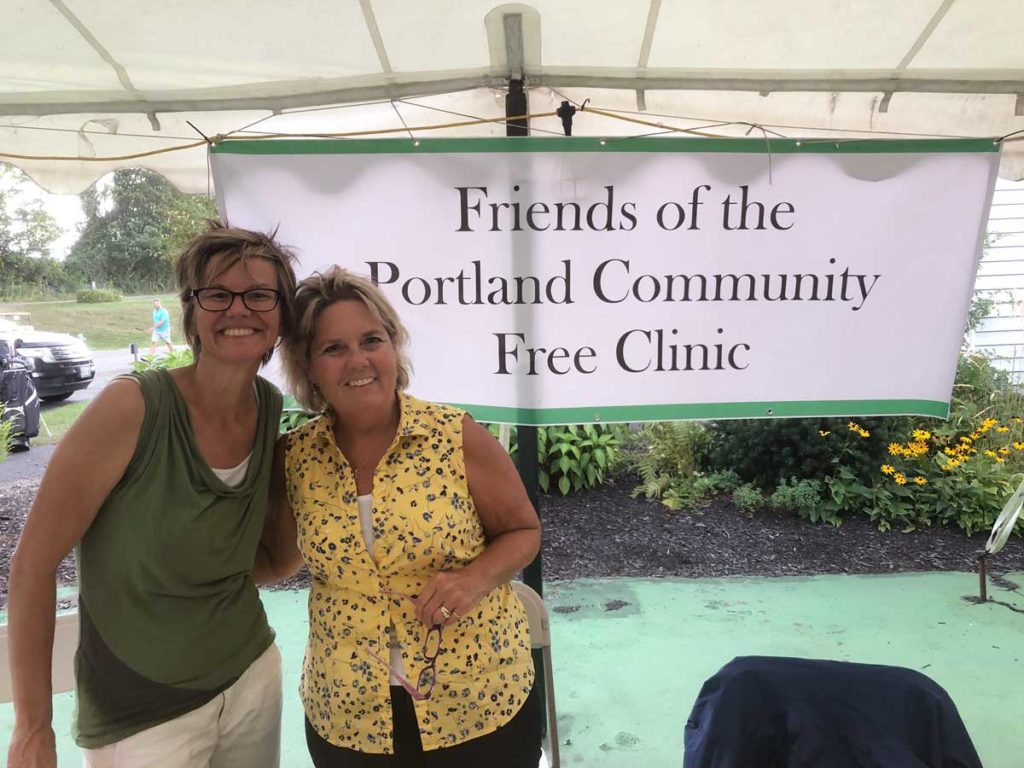 The Portland Community Free Clinic started with a backpack and a desk. Nate Nickerson, a nurse practitioner, began providing free primary care to low income adults in the greater Portland area. That was 1993.
Twenty-six years later, the Portland Community Free Clinic continues to serve more than 400 people every year, providing primary and specialty care at no charge. Care is provided by volunteers — physicians, nurse practitioners, nurses, social workers, a physical therapist, and receptionists. These volunteers allow the PCFC to provide exceptional services on a shoe-string budget of about $125,000 per year.
ENTER THE FRIENDS…
The PCFC is a program of the City of Portland. From 1993 to 2011, most of the funding to support the PCFC came from Mercy Hospital, in what was described as a "unique public/private partnership." Amidst changing priorities, Mercy ended the direct financial support in 2011, although the organization is still a strong ally and go-to referral partner.
The PCFC was at a crossroads and crucial decisions needed to be made. With the commitment of our volunteers, staff, and then-Mayor Michael Brennan (who is now a board member of the Friends), we opted to move forward and raise the money on our own to keep the doors of the PCFC open.
The Friends of the Portland Community Free Clinic was established in 2012 and become an IRS approved 501(c)3 one year later. The Friends primary mission is fund-raising to support the work of the PCFC, but we also advocate in the community for access to healthcare for all people.
THE NEED IS STILL THERE…
Despite the implementation of the Affordable Care Act in 2014, and expansion of MaineCare in January, there are still plenty of uninsured folks who rely on the PCFC for healthcare. They may be self-employed, working seasonally, or working several part-time jobs. Whatever the case, health insurance is either not available or unaffordable to some, and thus the PCFC becomes their medical home.
Some patients come to us for just a few visits, others have been with us for years. But no matter what their situation is, we strive to provide low barrier access to high quality healthcare at the PCFC.
HOW YOU CAN HELP…
The Friends of the PCFC fundraises all year long. Our next big event is our 5th Annual Golf Tournament, to be held on October 1st, 2019 at Purpoodock Golf Club in Cape Elizabeth. Learn more at the Golf Tournament website: pcfc-golf.com.
Also, outside of events, donations are always welcome and gratefully accept. Learn more or make an online donation at: https://pcfcme.com/donations. Thank you for your generosity!
The WEN Featured Nonprofit is brought to readers with support from Benchmark Real Estate.