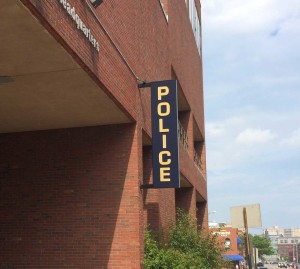 Man Arrested for Impersonating Police Officer and Sexual Assault
Police arrested 57-year-old Gary Mariner of Lyman, Maine on October 1st following an investigation into a sexual assault. 
On September 15th police began investigating a report that a 24-year-old Portland woman had been the victim of a sexual assault by a man claiming to be a police officer. The victim said she had been engaging in prostitution when the man picked her up. He identified himself as a police officer, displaying a badge and a handgun. He threatened to arrest the woman and demanded sex. Following a sex act she was released uninjured.
According to records at the Maine Criminal Justice Academy, there is no indication that Mariner is or has ever been a police officer in Maine.
Mariner is facing charges of gross sexual assault and impersonating a public servant.  He is being held at the Cumberland County Jail.  His bail has been set at $100,000.00
Man Arrested for Car Burglary Spree
Police are announcing the arrest of a local man in connection with a spree of car burglaries that occurred on June 9th in the Marginal Way area.  Approximately 30 cars had windows broken and cash stolen that night. DNA analysis has now led to the arrest of 36-year-old Scott Hurd of Portland. 
 
Yesterday afternoon, detectives charged Hurd with two of those burglaries. He was already at the Cumberland County Jail on other charges.
Hurd was arrested on September 20th, after breaking into a car on Boynton Street. The owner found his car window broken and Hurd inside. Police located him a short distance away.
Hurd was also charged last week with a December 2014 burglary to a motor vehicle that occurred on Marginal Way.  DNA evidence has connected Hurd to that crime as well.  Additional charges are expected.
 
Hurd is being held at the Cumberland County Jail.  He is charged with four counts of burglary to a motor vehicle, a class C felony.  His bail has been set at $15,000.00.