Burak Sezen
PCAX seeking entrepreneurs to help them succeed
Every Month PelotonLabs founder Liz Trice interviews a Peloton member for the West End News. This month Liz caught up with Burak Sezen, the former founder of RowdMap, a healthcare data analytics company, and one of her partners in PCAX, a new business type of accelerator.
You're from Turkey and started and sold a successful startup – how did that happen?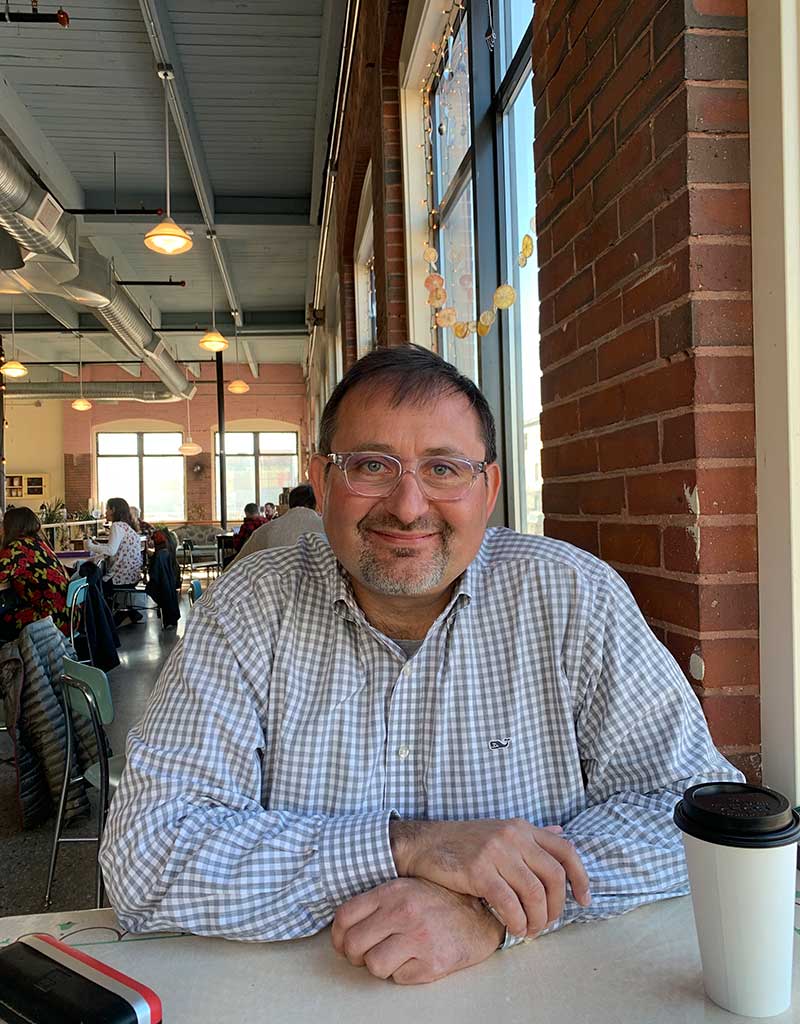 A series of coincidences, and I was in the right time at the right place. I went to USM and followed the technology business and stumbled into health care and the right business partners, decided to take a risk, and got into this world of entrepreneurship. That's how it happens. Be in the right time at the right place, then take a risk. I worked at another startup, Health Dialog, and that's where I met my business partners.
When we met your company had an office at Peloton, and after you got big and moved out, we started talking about this PCAX idea.
That's the beauty of shared workspaces. You hosted us and helped us keep our costs down until we were big enough to move into our own space and had enough money to hire more people.
Don't you remember – we walked all the way from Peloton to the east end and back – walking and talking for two hours, and I was talking about how hard it is to initially figure out equity, and you mentioned to me "Slicing Pie," so I started reading and talking to you. (laughs) I hadn't met Fred yet.
Fred Farber is our third partner in PCAX. He worked at IDEXX, founded Cytyc, a successful company that created the modern pap smear, and is a cofounder of Maine Craft Distilling. Can you explain to our readers what we're doing with PCAX?
We are trying to help early stage – more like idea stage – entrepreneurs to help them get their companies off the ground, and put them on the path to success, and we are doing this by helping them get connected with highly skilled professionals to work on their projects at a discounted rate. In return, the deferred payment for that work gets pooled by PCAX, to be paid to the professionals when the companies are successful. The cool thing is we are helping people who have ideas but few resources to test their ideas and get off the ground with the help of experts.
Why are you excited about this?
This is good for Maine, good for Portland, good for entrepreneurs. I know how hard it is to start a company, how hard it is. So many things have to be aligned for a company to be successful, and it's hard for any one person to align all those things. This means more jobs for Maine, more people involved in entrepreneurship. That's how you create economic growth, by more people standing up and creating their dreams. I want to see that kind of environment and want that to happen. I also like to hang out with you guys!!
How can people get involved?
We're looking for people with a business idea and a drive to get that turned into a company, and the people who can help them, in all aspects of business: marketing, branding, technology, engineering, accounting, providing space, connections… the sky is the limit. Anything that can help an entrepreneur be successful.
…spiritual advisors?
Sure. Anything that can help them direct more time into their business. Even dogwalkers!
---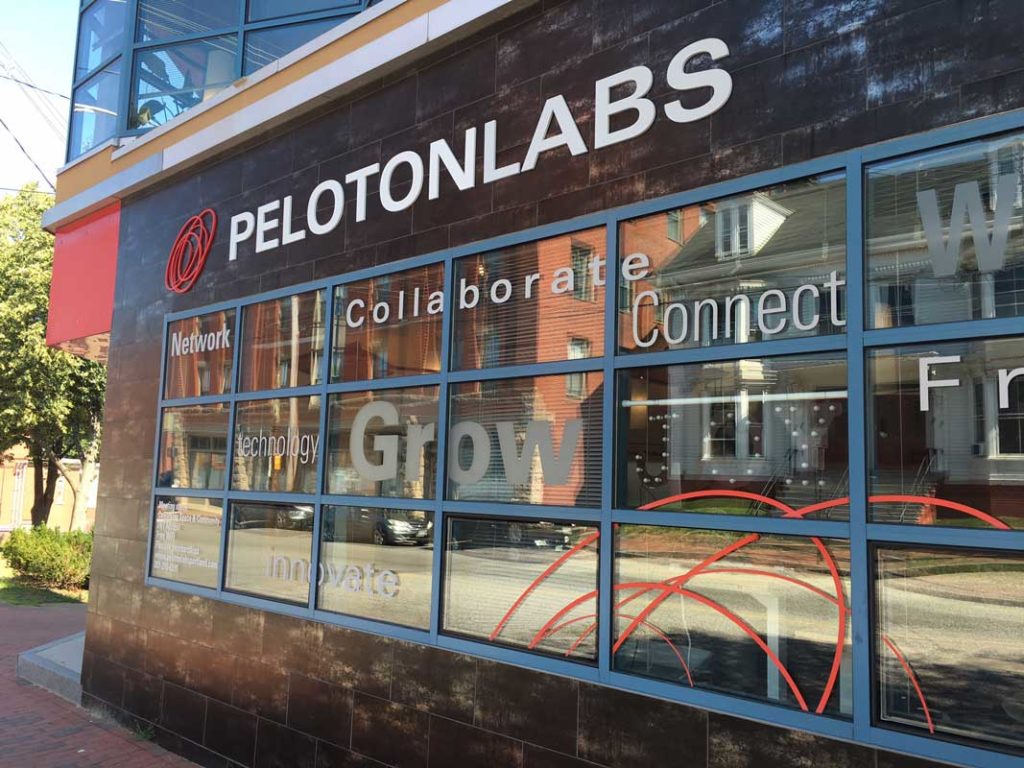 If you are an entrepreneur or want to help entrepreneurs, send an email with a description of what you need or offer to liz@pcax.net.
PelotonLabs is a coworking space in the West End of Portland, Maine with a mission to connect and encourage people who are starting in a new place or career find support and community to manifest their visions without fear.