The Portland Palate Review: West End Hospitals
The Affordable Food Alternative Part 1 
by James Fereira
My good friend Fran approached me about my WEN column. She encouraged me to review institutional eateries right in our midst that are not usually recognized – hospital cafeterias.
"Cool, unconventional idea," I thought, "and right up my alley." I hear tell that some locals eat many of their meals here.
Fran and I set out on a quest to check them out. We compared three West End cafeterias, at Maine Medical Center and Mercy Hospital. Look for the Mercy review in the West End News November issue.
Pavilion Grill Coffee Shop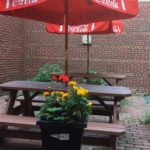 First stop: Pavilion Grill Coffee Shop at Maine Medical, 22 Bramhall Street. We went for breakfast on a sunny weekday and decided to sit outside. They have a patio with picnic tables.
It was not busy and there was no line at this relaxed, intimate cafeteria, which seems to primarily draw staff looking for a repose from the oft-inescapable hubbub of a big teaching hospital.
Limited menu choices are posted on a digitized board, then you grab your tray and order at a single counter. Kitchen staff call out when your food is ready.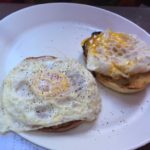 We grabbed coffees, and Fran ordered two eggs over-easy on an open-faced toasted English muffin. It cost $3.11 with optional gratuity. I went for a mushroom and cheddar omelet with side of toasted marbled rye, butter and jam for about $5.00. You can't beat this deal, and it's as cozy a spot as you'll find anywhere – with good food.
It's a short walk from downtown and on the #8 METRO bus route. For car people, parking is at the hospital garage, or you can search for a spot at metered or signed spaces.
The Pavilion Grill is open Monday through Friday, 7 a.m. to 3:30 p.m., but is closed on weekends. You can access it from either the main or south entrances on the ground floor.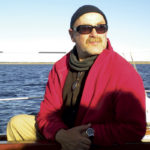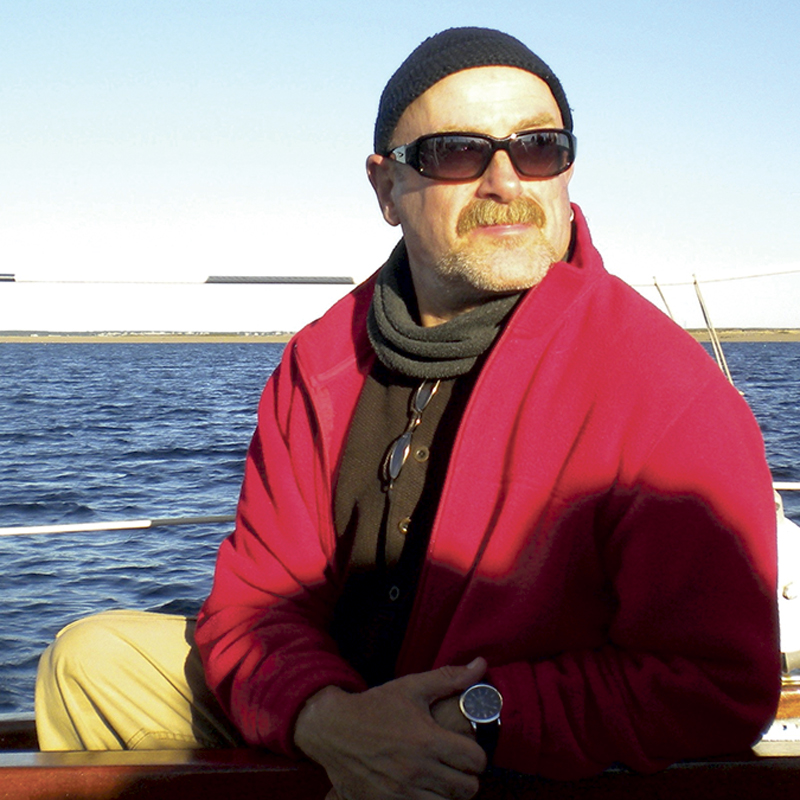 James Fereira
James has a background in dogsledding, riding roller coasters and entering photo contests. In his spare time James enjoys making a hearty soup and questioning authority. James can be reached at ThePortlandPalate@gmail.com.