Patrick Kiruhura: Creating an environment for all cultures to thrive (Part 1 of 2)
Every Month Peloton Labs founder Liz Trice interviews a community member for the West End News. This month Liz caught up with Patrick Kiruhura. Patrick is founding a new nonprofit in Portland called World Roots Culture Exchange.
What is the World Roots Culture Exchange?
Patrick Kiruhura: I'm a person that is sensitive to the environment that I live in and want to create solutions that help people thrive. When I came to the United States, I found that Portland is a welcoming place and people are community-based. And people were enthusiastic to open their places to new people.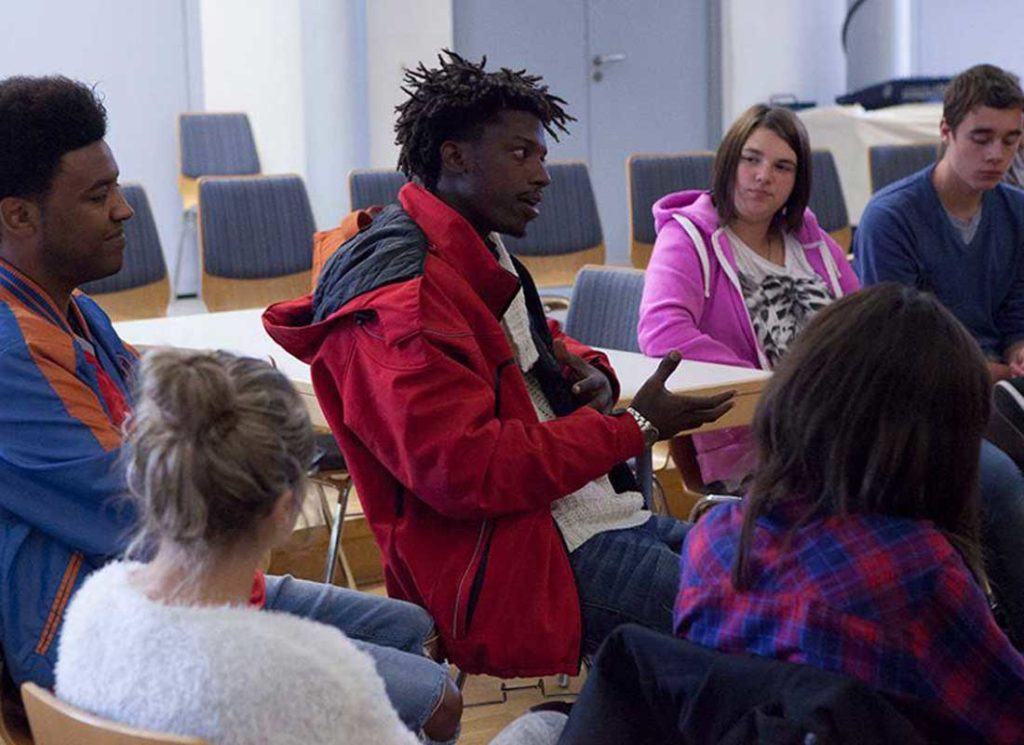 I have learned that for different cultures to live together, they need a certain level of knowledge to create good relationships, but I saw no such platform to help people understand each other. So, I decided to create an organization with two platforms. One platform that provides comprehensive orientation information to immigrants and refugees on Maine's cultural, legal, political, and social norms to support cultural literacy, increase opportunities for inclusion, and speed the path to integration. The second platform is a network that will provide opportunities to Mainers to create relationships with immigrants and refugees through events that reveal the norms of different cultural groups in our communities.
I believe that, as a farmer, the fruits you get depend on how your ground is worked. No matter what type of fruit you plant, if the ground is good, all the trees will bear good fruit. We can have as many cultures as we want in Portland. If we create the environment for every culture to grow to be what it is. I am a seed, and if I have the environment I need to grow, I will bear the fruits I would have borne in Rwanda.
Culture is the identity of people. If you take away the culture of people, they are no use to you. If you try to change me, I malfunction, and then I become a problem to the community instead of providing value. Culture is the only thing that can bring innovation and good life to everyone in America. That is what I'm trying to do, and I believe in that idea.
That's a beautiful vision! What's your background?
I am a public speaker and social entrepreneur. I started by founding Root Foundation in Rwanda, and when I traveled to Germany, my friends and I that used to volunteer for Root Foundation Rwanda created Root Foundation Germany. When I returned to Rwanda, I saw that there were problems between Rwandans and foreigners who came to work there, so I created a company called Root House.
No matter your color or background or the country you come from, if people can identify you as part of a culture, then everyone accepts you, and you add value to them. When I came to the U.S., I was inspired and astonished by the number of cultures living here, and I felt that the vision I had in Rwanda could be bigger and better here.
I also always wanted to have a place I could call home. To work on that, I had to ask: What do I want my home to look like? I had to study a lot about the norms and nature of people and how they react to change. Through my experience staying with cultures around the world, I asked myself what is culture as a concept? How do you get to notice a new culture that is not yours? How do you integrate a culture within another culture?
So, I started working on this organization. My friend Whitley Marshall, who is a dancer and has traveled through many countries, wanted to work with me. I met [Whitley] in Rwanda and she hosted me when I came to the U.S. Also, I have another friend, Tobin Scipione, that wants to write grants. So, I started writing project plans, contacting people, and hosting events.
We hosted a culture exchange series, called Culture Acoustic Night – where artists from different cultures came to share stories and play music. I would invite some Congolese, some Rwandans, some Americans, some Native Americans – all different people. I even invited someone I met playing music on the street – and his music was so amazing, and he had so many stories about being hosted by people from cultures around the world. We hosted the event three times at Portland Media Center before Covid came in. Now we are writing and organizing. We are almost done with the documents to register the organization.
Tell me about the organization you created in Rwanda. What does it do?
We started the organization in Rwanda in 2012 to inspire the youth in Rwanda to take action, with a vision to create a world in which all the vulnerable children have the chance to fulfill their potential and to become valuable members of the community. Education is a very good tool, but education without identity is a destructive instrument. If you have a good identity, and you have knowledge, you will use the knowledge to add value in the community, but if you don't have identity it's a problem.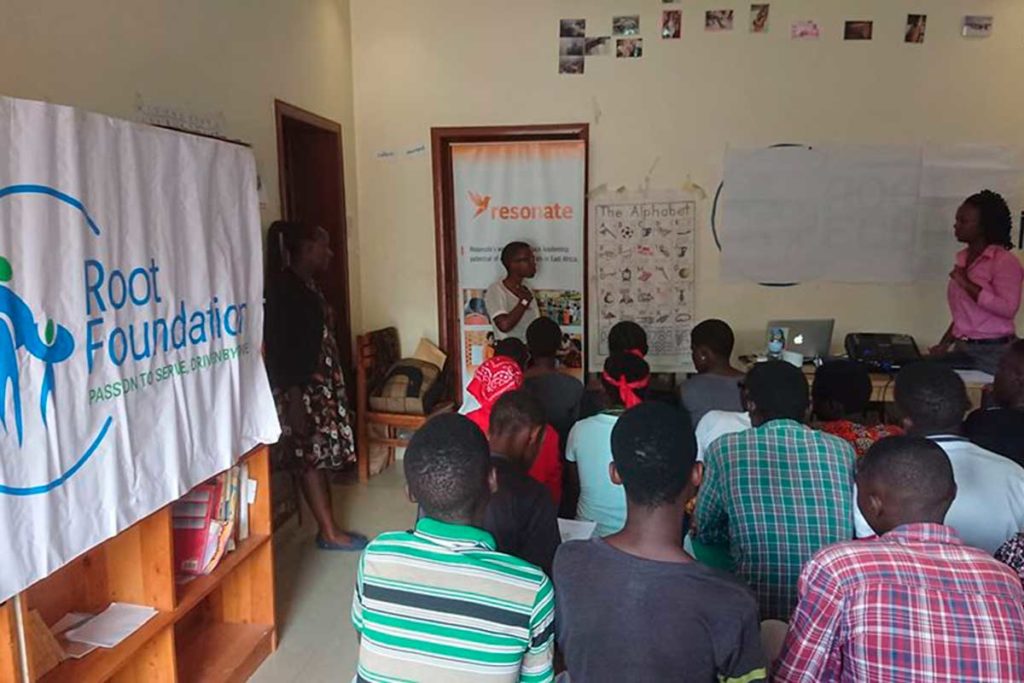 The organization has five staff, and we have four international and five Rwandan volunteers, and some other part-time volunteers. We work with 350 children in our center. We place them in interest-based activities, like brass band, traditional dance, traditional drums, groups for girls to work on their future and their rights, groups for boys to help them learn to handle life outside. Every group of ten kids has one mentor.
We rent houses for the kids who are homeless and pay school fees for some children. For the parents, we educate them on parenting and create cooperatives for them to work; we have a sewing and craft cooperative, where they produce things and sell in Rwanda and in Europe.
I had this vision when I was very young and studied filmmaking so that I could interest people in being part of my vision. It is an organization that thrives from the love of the people.
What do you envision doing in Portland?
My vision for Portland is helping the community with cultural competence, where everyone creates relationships that are sustainable because everyone has trust based on the knowledge of the other cultures. I am encouraging every culture to be the ambassador of their own culture, by offering opportunities for people to host events to share their culture and welcome people to come in. It will be a center where all the different cultures are found.
How are you adapting to a pandemic? What would be most helpful to you?
The pandemic shocked me so much. I believe that we are all suffering, but we need to understand how different cultures are reacting differently. If we can use Zoom and video to gather and share, we can still help people connect and be together. We can learn from each other and how to fight it as a community.
You would be amazed if you came into my room, I'm always thinking, and making notes on the wall. I worked so hard to put what I have in mind into the real world, and I still don't know how to adjust to the pandemic. I'd like to create a magazine that shares stories: What does the day of a Rwandan look like?
If I can find people who can help me that would be perfect. Money is helpful, but I also value where money comes from. Money comes from people, and people invest in what brings value to them. All of us invest where our heart is. I invite people to work with us to create an environment where everyone contributes.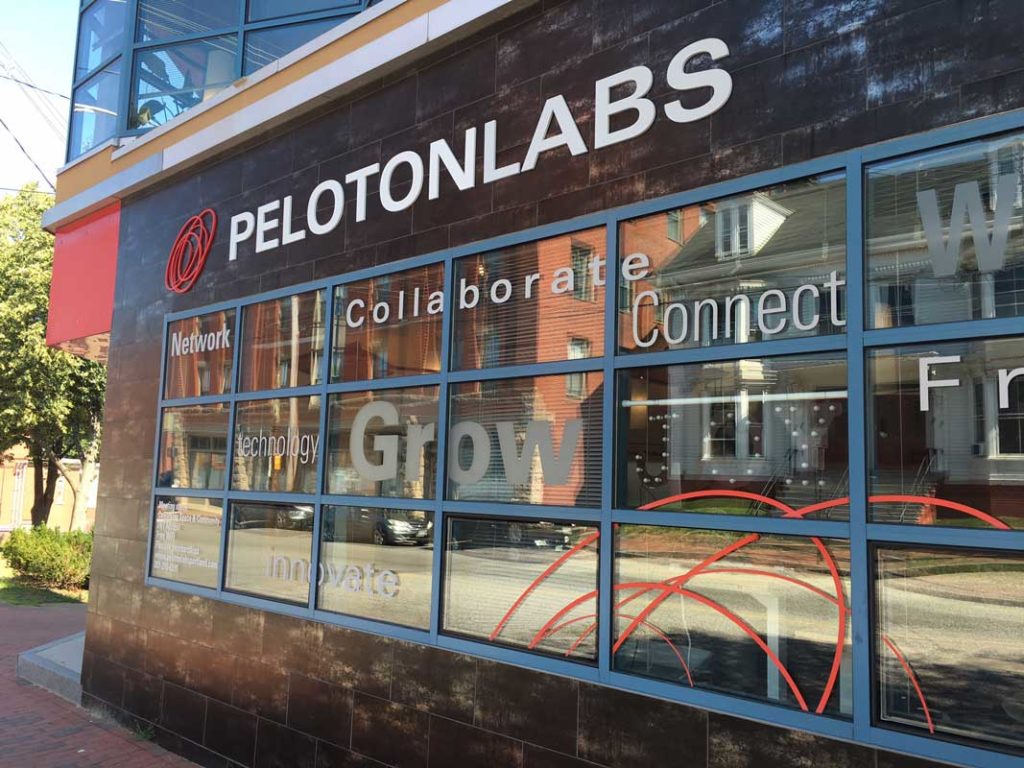 Next Month: Part 2: Patrick Kiruhura talks about getting to know our neighbors better when we come from different cultures. 
PelotonLabs is a coworking space in the West End of Portland, Maine with a mission to connect and encourage people working on their own to manifest their visions without fear.