LA VIDA LOCAL: IRREGULAR NOTES ON WEST END LIFE
By Rosanne Graef
Ready for another round of the battle for the Peninsula, brought to you by the City of Portland?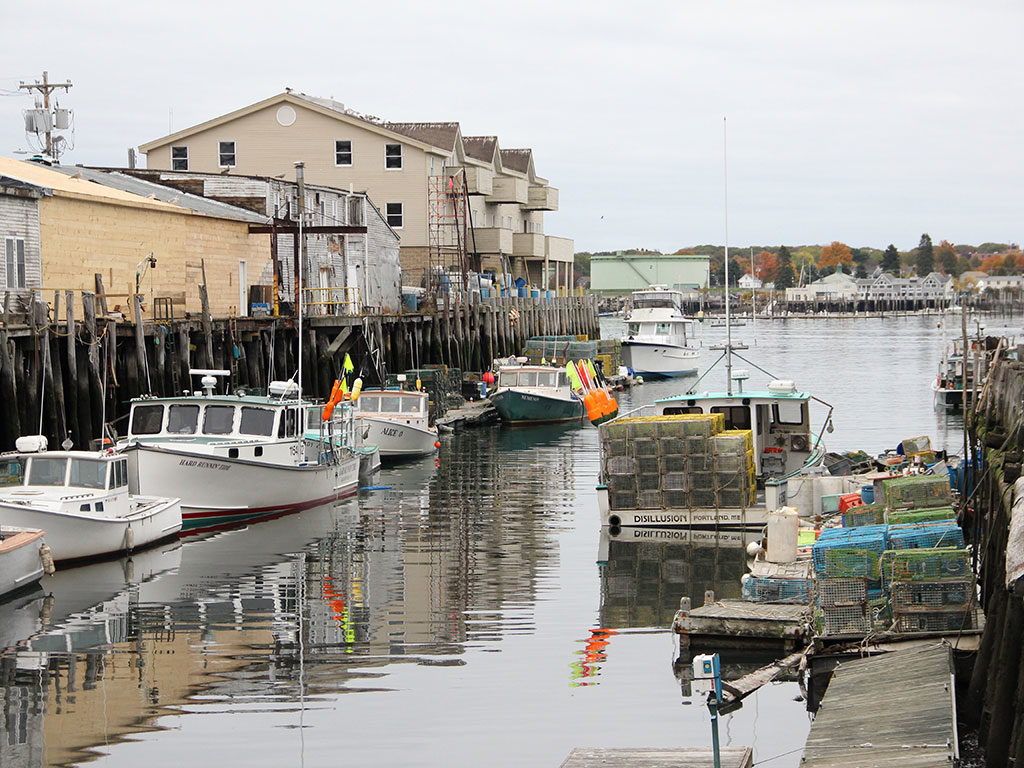 After the fights over Midtown, Congress Square Park, Fort Sumner Park, 58 Fore Street, Americold, we're now back to another moratorium in response to a referendum effort to prevent construction of a hotel complex on Fisherman's Wharf. This time it's a six-month halt to development on the waterside of Commercial Street between the Ocean Gateway and the Casco Bay Bridge.
Waterfront Moratorium
Portlanders I've spoken with are cynical, at best, about the moratorium, referring to it as "kicking the can down the road," a "timeout to marshal money and PR," and a "chance to have people's attention diverted to something else long enough to lose interest."
Many residents see developers and their associates as opportunists, who co-opt city staff, elected officials, and board members to work against the quality-of-life that people who live here value highly and wish to protect.
The wharves are a unique feature of Portland and the traditional activities that their presence has supported make Portland special—worth visiting and worth living near (note: not living on).
The wharf owners certainly have some very legitimate concerns regarding their financial ability to continue to maintain the wharves, but selling out to the deepest pockets by rezoning or making exceptions doesn't bode well for the future of Portland as a desirable and viable place to live or destination to visit.
While other seaside cities are developing with storm surges and rising seas in mind by using buffer zones, Portland seems intent on crowding more and more building along the waterfront.
Proposed plans and newly realized ones alike are set to bring more and more cars onto the peninsula. Smart traffic lights are touted to keep this traffic flowing, and in the meanwhile Portland espouses goals of reducing CO2 emissions by 80% by 2050. Yet municipal requirements for energy efficiency and use of renewable energy sources in new construction lags. Is there really any big picture here or is it all piecemeal reaction to whatever the shiny object of the moment is?
Other questions that need answering are: Who really wants this kind of development and growth on the peninsula? Who benefits from it? And who even gets to participate in the sorts of activities it brings?
Now to the fable:
"The water's edge is the most precious resource we have."—Waterfront Development and Master Planning Committee, City of Portland, June 11, 2001.
Most people would probably agree that the geography of the peninsula and the Portland waterfront are unrivaled features that define Portland. They might be the Goose That Laid the Golden Egg, and they have determined Portland's fate for generations, in large part just because of geography: fishing, shipping, water recreation, scenery, ship building. Do we open up that goose now and stuff it full of hotel rooms, condos, restaurants, shops, and offices that could go anywhere?
Think about these things and don't let this 180 days of the moratorium lead us to forget what's at stake.
Rosanne Graef is a West End resident. Reach her at lavidalocalWEN@gmail.com.