NEIGHBORHOOD NEWS BRIEF
Munjoy Hill Affordable Housing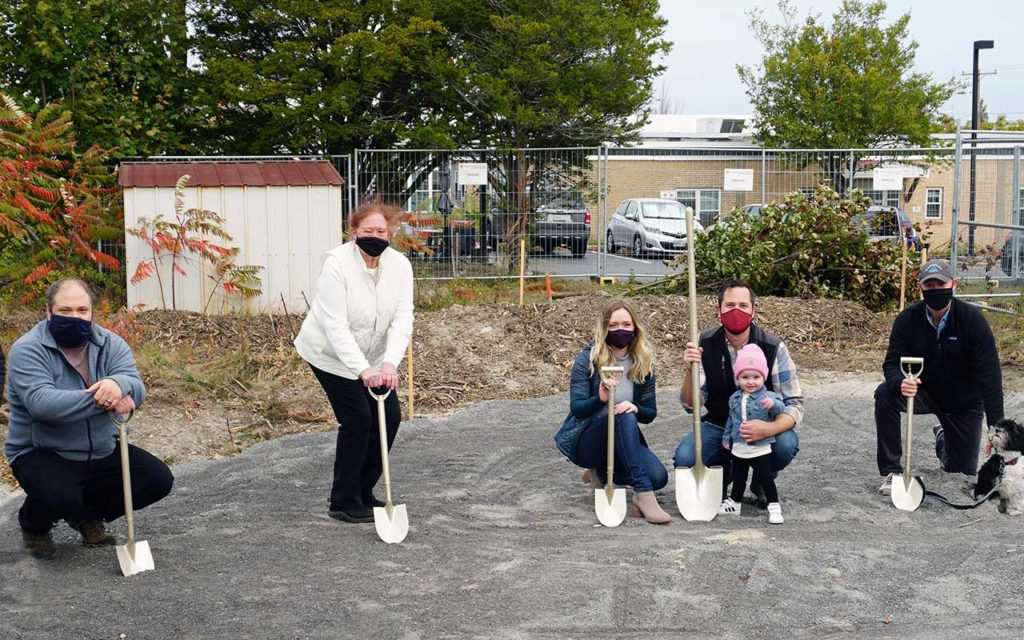 Eight Munjoy Hill residents, fed up with soaring housing prices, are fighting back with a non-traditional housing development in Portland. Led by long-time Hill resident and energy efficiency-focused building contractor, Joshua Wojcik, the residents broke ground over the weekend. The project includes six net zero capable units – including the neighborhood's first workforce housing unit created under the Munjoy Hill Conservation Overlay District ordinance.
Priced-out
"Typically, a developer will come in, build a condo for as little as possible, and then seek out the wealthiest buyers they can find – which often excludes those of us who actually live and work here," said Wojcik.
"We are a tight knit community and we're tired of seeing our friends and neighbors leave because they've been priced out of the place they helped make so special. The Conservation Overlay ordinance has reduced the pace of super luxe developments, but it left the door open for innovative projects like this."
Bets Helming, a Hill resident who rents, could not be more excited about joining this project. The retired schoolteacher loves living on the Hill and has been looking for a home to call her own, to no avail.
"I tried for many properties, but the prices and red tape were too much. I'd just about given up," said Helming. "This project is the difference between me affordably living in my own Munjoy Hill home where I can age in place or moving to an entirely new community that I can afford."
Over the past decade, Munjoy Hill has become one of Portland's most expensive neighborhoods. In August alone, Maine saw a 17% increase in property sales due to the influx of people escaping Covid-19. Indeed, the Hill is no exception.
First Workforce Housing under Conservation Overlay
The group is pooling their financial resources together to fund the project. It includes the first workforce housing unit created under the new Conservation Overlay. This zoning overlay allows developers to build a fourth story if they can create a workforce unit. 
The previous home on the property was demolished after an antiquated plumbing system failed and flooded the house. The damage was extensive and exposed other issues that made a remodel of the existing property financially unfeasible.
"Many of my neighbors have moved off the Hill because the prices are too high," said Helming. "This project means that even a retired schoolteacher can live in this incredible neighborhood. And the energy efficient design of the building means that my operating costs will be low and predictable."