Mike Desjardins: How the International Paper strike influenced a software developer to stay politically active
Every Month PelotonLabs founder Liz Trice interviews a Peloton member for the West End News. This month Liz caught up with Mike Dejardin, a software developer for Sendwave, a company that makes an app that allows African immigrants to affordably send money home via their mobile devices.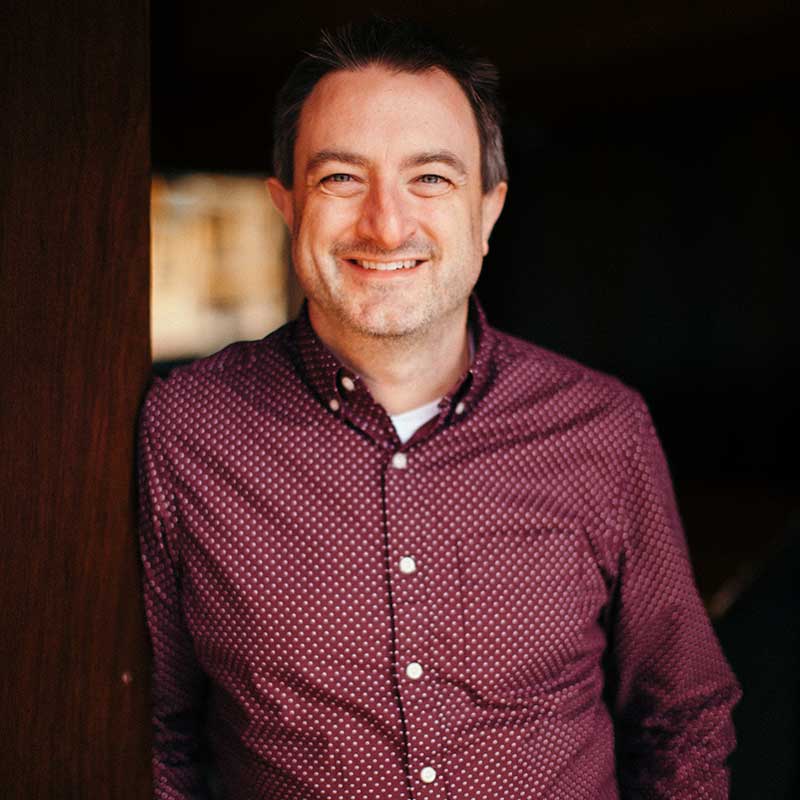 How did you get here, and what does your company do?
I'm originally from Maine. I moved away for college and stayed away for a few years, then came back to start a family and be closer to my wife's family; she's from Solon. There weren't a whole lot of tech jobs here at the time; I was able to get a job in telecom and fintech here, then started working remotely after a while. I've worked in the music industry, fintech, for a startup that did auto repair, mostly I've done web development. Right now, I'm the lead of a software team so I do management, and software, and API development.
We're currently serving Kenya, Tanzania, Uganda, Ghana, Nigeria, and can send from Canada, US, UK, Spain, Ireland, and Italy, and are adding more countries in both directions. The most complicated part of the business is compliance with banking regulations; every state and country has their own regulations and exams you have to take. It's a lot of bureaucracy.
If you send via Western Union, you have to go into an agent location during business hours, and they charge up to 15%, and with us you send money online 24/7, and there's no fees. The company makes all of its money on the exchange rate. We charge the individual exchange rate but we pay the banking exchange rate, and the difference over thousands of transactions makes enough to be a profitable company.
The founder was working in Africa on humanitarian projects and was frustrated at how hard it was to get money through normal channels. People told him he was crazy, but now we're doing over $1 billion in transactions. He started in 2013. The company has several dozen employees at this point.
I was originally a Ruby on Rails developer, and now I'm doing Python, Android, and iOS
I've also done some freelancing and run a remote job search engine on the side for fun.
Tell me about the remote work board? I helped initiate the first research on remote workers in Maine. We found that there are 40,000 remote workers in Maine, more than the number of people employed by the forest products industry. I'm interested in how remote work could provide jobs to people in rural Maine.
I believe that there are that many remote workers – there are four remote workers on my block alone. Our job board is set up so that anyone can subscribe to emails with updates on new jobs, and anyone can submit jobs listings. We get 30,000 hits per month, and our list is about 2,000 people nationally.
What town did you grow up in?
Jay; no one's heard of it except for the paper mill strike, which my dad was in. It had a profound effect on me and my thinking on politics. I was 12 or 13 at the time, and I was raised in this environment where it was labor versus corporate greed, worker's rights, very much a class struggle.
No one would look at me and consider me blue collar today, but I'm empathetic when I look at what's going on in the world today. That's why I got involved with the DSA – Democratic Socialists – and the Democratic Party, to stick it to Jeff Bezos and other billionaires. A lot of those feelings from when I was a kid came back with the 2016 campaign. I helped out with the DSA voter's guide and score card.
I read that – it was excellent. I was impressed to think that so many things I care about – affordable housing, food and farming, entrepreneurship, vibrant towns and neighborhoods – might be connected by the underlying social economic rules of our culture.
There's a united belief that capitalism has led us into a bad place; whether you look at the divide between the rich and the poor, racism, military imperialism, climate change. . . Socialism is about workers – the people who are actually building things – having an equal say in the economy. No matter how many dollars you have, it's still one person, one vote. Whereas in capitalism, the more money you have, the more influence you have over everything: economy, government spending, social justice, foreign policy.
I'm not a die-hard socialist. I'm more what's called a social democrat – what you see in Northern Europe – believing that capitalism has a few miles left in the tank but that it needs to be regulated. There are others in the DSA that disagree with me, but I'm ok with that. Cooperatives are one part of the answer. I've toyed with the idea of starting my own coworking space and thought maybe it could be a cooperative, then decided it probably wouldn't make enough money to be a good cooperative…
(Laughs) Agreed!
…and that most people are happy to pay more and not have any obligation or responsibility. The ideal type of organization is a Credit Union, where there can be a lot of members with only a few elected to carry responsibilities, but you need a big organization to pull that off. There's a reason you don't see them everywhere. There are a lot of practical challenges.
What issues have you gotten involved in?
I got involved with the rent control campaign – addressing the cost of housing in Portland. There probably needs to be more education about what rent control could do and who it would impact. When you're taking on the interests of big real estate interests, they have a lot of power. Eventually something will have to change – it's a problem when the people who work in restaurants can't live in Portland – we can't be the biggest, foodiest city if workers can't live here, and we don't have the transit to support people living in suburbs.
In the past year I've gotten involved with a new company, and that has meant less time for politics. I'm spending more time with my family. My daughter is playing hockey and my son is on the robotics team.
If there was one policy change you could make. . .
I'm fully in favor of Medicare for all. People should be able to afford their medications, not worry about bankruptcy from a health crisis. There are lots of other benefits, too. People can start new businesses without fear, they can leave unhappy marriages and unhappy jobs. As a socialist I'd want to nationalize the health care system, but we've got to be realistic, and I think letting people buy in to Medicare is practical.
How has Peloton been helpful to you?
I've met a lot of cool people here. This is the third coworking space I've tried, and this is the one that feels most comfortable. I was working at home and frankly it was getting depressing – just me and my dog all day long. It's a happiness thing. I'm a little extroverted and this helps.
You can see Mike's Remote Work Job board at www.remotelyawesomejobs.com.
---
PelotonLabs is a coworking space in the West End of Portland, Maine, with a mission to connect and encourage people who are starting in a new place or career find support and community to manifest their visions without fear.