By Mary Alice Scott
As March unfolds in Maine, we have occasional days of warmer weather – a glimpse into the future that spring holds.
During the day, the sun melts the remaining snow piles, and at night, cold weather freezes it up again. The freeze/thaw cycle feels a bit like the outlook of Covid right now. Snow is thawing, and case counts are dropping. But another big storm (or increased transmission from a Covid variant) could be just around the corner.
Better days are ahead…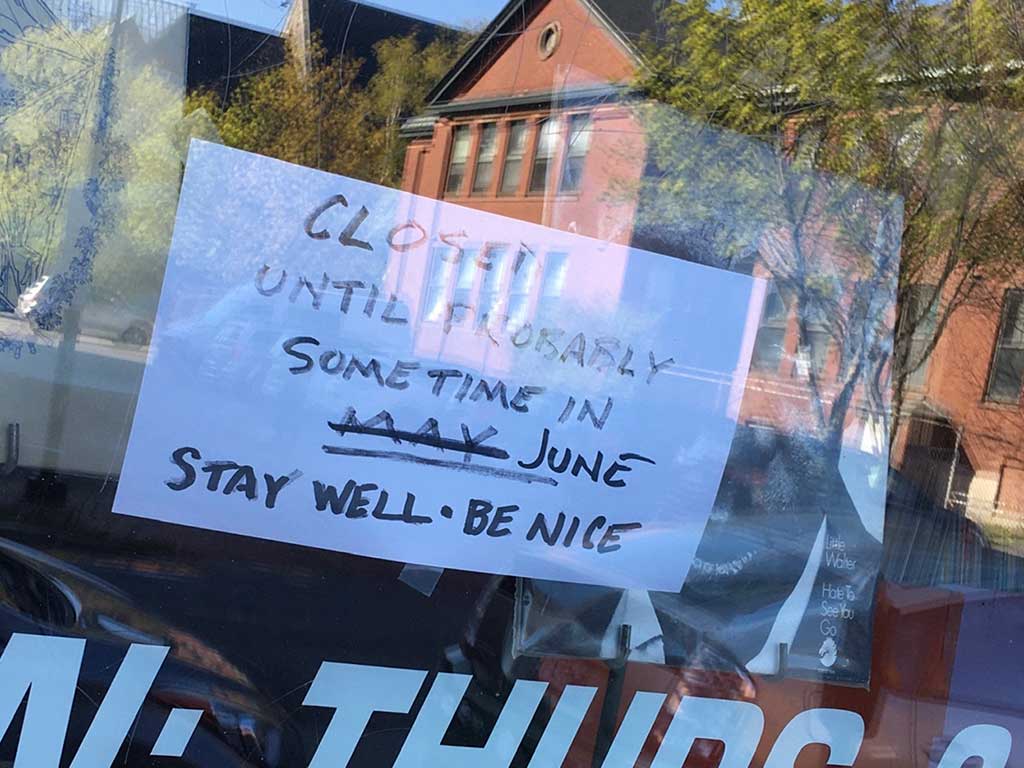 Those of us with an ounce of optimism look to the vaccine schedule and decreasing case counts and can begin to imagine the possibility of reuniting with loved ones we haven't seen or hugged in more than a year.
For local businesses, that optimism may be hard to come by these days. But it is needed more than ever. This month, businesses will be moving past the one year mark of having to close for the lockdown. For many, moving past that date may be easier because we are getting glimpses into a future when we are able to connect again.
It's no secret that summer and fall are the busiest times of year for many businesses in Maine. The possibility of having some of those months feel more typical than they did last year is a ray of hope for many businesses.
Though we know that this possibility is not guaranteed. In order to get there, vaccines must be deployed readily, and people must continue wearing their masks and socially distancing.
Let's get there together!

With the news that Maine will be vaccinating residents on an age-based system, it's more important than ever that community members wear masks and socially distance. Especially if you're visiting a local business in person.
For more than a year, local business owners and workers have been in public-facing jobs, at higher risk than those who can work from home. They're relying on the community to do their part to keep them safe for the next few months.
Hopefully this month's warm weather days bring us all a sense of optimism and really are the harbinger of better days ahead.
Mary Alice Scott is Portland Buy Local (PBL) Executive Director. The West End News (WEN) is a PBL member and media partner.