by Tony Zeli
Awareness is growing. Shop local and support the local economy. Yet, every year more and more of us shop online. In fact, Bloomberg has declared that the so-called retail apocalypse – a catch phrase for the closing of retail stores do to a shift in buying habits, especially the growth of ecommerce – has just begun.
Americans seem to be aware. From American Express's Small Business Saturday to our own City's comprehensive plan, we hear the rhetoric espousing the virtues of small independent business. We know that when we spend our dollars, we decide to support this or that organization. And when we shop at Amazon.com?
"When you shop on Amazon it is robot-oriented," Portland Buy Local Executive Director Mary Alice Scott quips.
Shop Local and Double Your Impact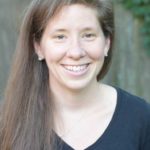 "When you support a business that is here locally you are supporting jobs… And you are contributing to the community, because local businesses are a lot more likely to contribute to our community, whether it is sponsoring softball leagues or donating toward food banks…"
The basic idea is that you can double your impact. By buying at a local business, you are not only getting a gift for a loved one, but also supporting a small business and their local workers. In fact, a Portland Buy Local study suggests that 76% more of your money stays in Portland when you make your purchases locally.
All it takes is a little extra thought. And Portland Buy Local, an organization dedicated to supporting local, independently-owned businesses, is making it easier for us.
Local Gift Guide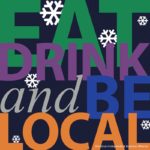 In addition to their local business directory that can be searched all year long, this time of year you can also find a holiday gift guide. Visit portlandbuylocal.org.
The gift guide features local gift ideas from fifty different local businesses. You can find everything from handmade jewelry to spa treatments. Indeed, a great gift does not have to be "stuff." Try a foodie tour or a kayak trip. There are a ton of spectacular ideas out there.
So, before we jump on Amazon.com and start buying gift cards, let's give it just a little more thought. Not only will our loved ones appreciate the local gift, but the whole community stands to benefit.
Tony Zeli
Tony is publisher and editor of the West End News, and serves on the board of Portland Buy Local.