Portland Buy Local works with national movement to re-envision the local economy movement
By Mary Alice Scott, PBL Executive Director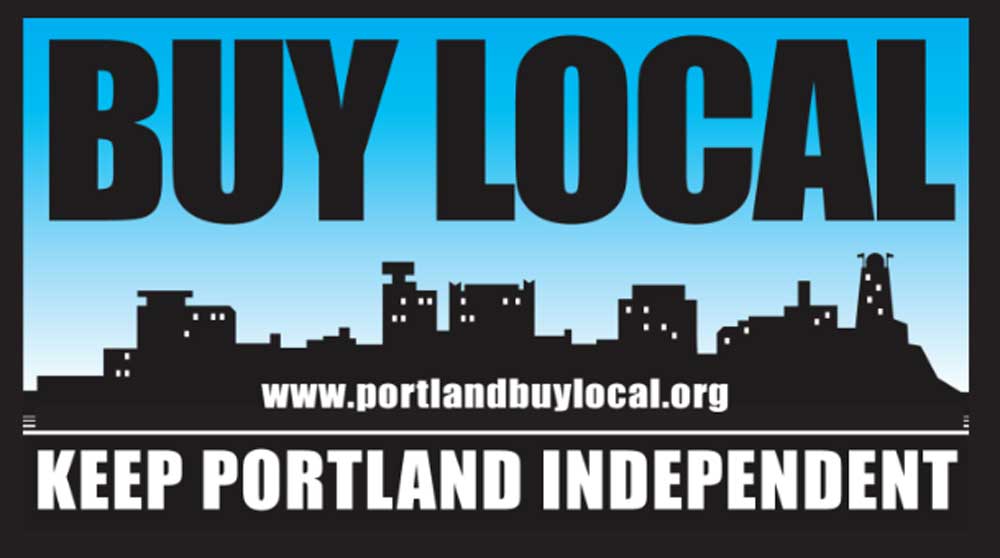 Unprecedented growth of Amazon, unrelenting climate change, rising commercial rents, and corporate consolidation – the last decade has presented myriad challenges to local businesses and to the communities that support them.
Because of this changing environment, the local economy movement is vastly different today than when Portland Buy Local started 13 years ago. It's time to evaluate what's working and what isn't. 2020 offers the City of Portland an opportunity to re-envision what a healthy local economy looks like. We have the chance to learn from the past decade of work and to enact fresh approaches that ensure local businesses thrive in this new environment.
The Local Economy Movement Holds a Conference
Many of the challenges facing local businesses aren't unique to Portland. Portland Buy Local was invited to join the planning committee for a national conference with the American Independent Business Alliance: "2020 Vision: Local Economies for the 21st Century."
This conference is bringing together local business associations like ours from across the country to re-envision the next decade of the local economy movement. We are excited for Portland Buy Local to be part of this national group working to bring our movement into the next phase in 2020 and beyond.
If you're interested in learning more about the local economy movement and getting more involved, consider attending the conference in Wisconsin (April 22-24), or become a citizen or business member of Portland Buy Local.
SHIFT LOCAL JANUARY: HEALTH & WELLNESS
As always, we like to take each month to highlight a different sector of the local economy and encourage consumers to shift 10% of their spending in this sector to a locally owned, independent business.
If everyone in Greater Portland made the 10% shift, it would generate $50 million annually in new economic activity for the region and create 600 new jobs!
For January, we're highlighting the Health and Wellness sector. Yes, the turning of the calendar is a somewhat arbitrary occasion, but January brings us a chance to reflect on our current patterns and decide what we want to continue, and what we want to change. It's your chance to create a perfect vision for your 2020 – and beyond!
Whether it's a new fitness routine, a pair of eyeglasses, or time for a massage, Portland Buy Local's online directory can guide you toward local businesses that will fulfill your every need.
Visit www.portlandbuylocal.org/directory to help you find locally owned businesses that will support your 2020 goals, as well as support our local economy! And what else could be better for a fresh start in a new decade?
---
Mary Alice Scott is Portland Buy Local Executive Director.
Disclosure: Publisher-Editor Tony Zeli is president of the board and West End News is a Portland Buy Local media partner.