Every month PelotonLabs founder Liz Trice interviews a community member for The West End News. This month Liz caught up with Katie Shorey of Startup Maine and Live & Work in Maine.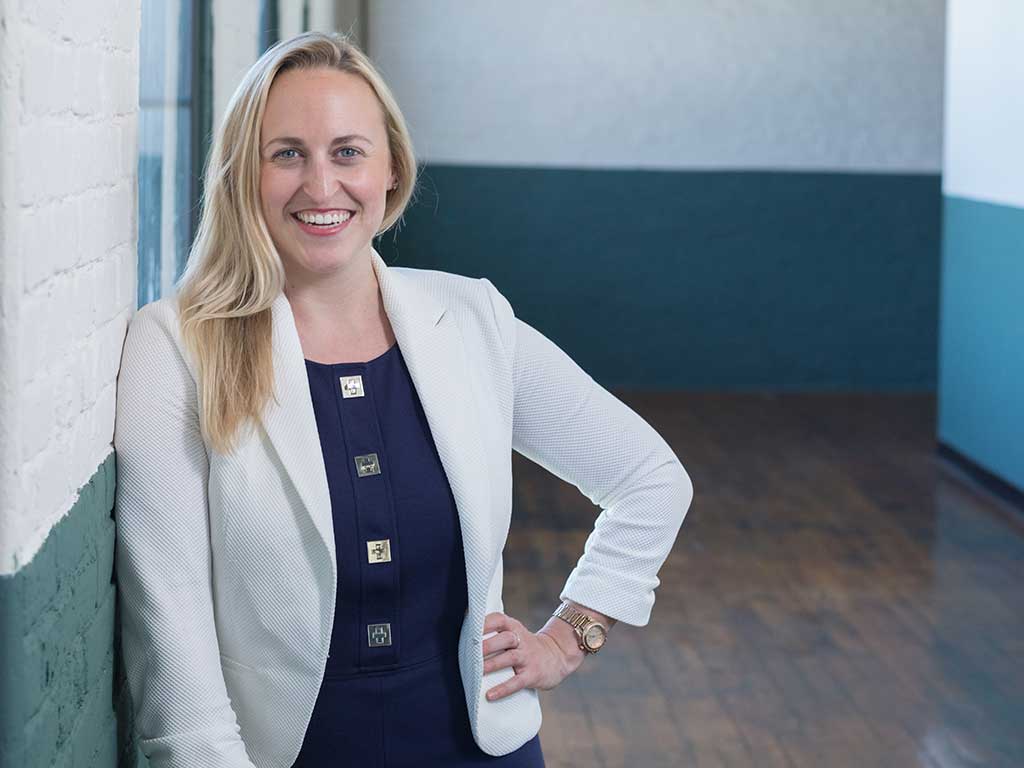 You have a lot of energy around startups and attracting people to Maine. What drives you?
I didn't realize I had such a passion for Maine until I lived in Washington, D.C. My friends would say, "Oh you're such a champion and promoter for Maine." So, when I moved back, and caught wind of exciting things happening here, I wanted to be part of a story that was up and coming. When you go to New York or San Francisco, they've already made it. But here I can help make it happen.
What is "it?" What is the thing that is happening in Maine that is so exciting?
The burgeoning startup community. Not only are startups popping up left and right, but they're growing and expanding without people knowing about it: bluShift, the rocket space startup on Brunswick Landing; Running Tide, an oyster company turn aquaculture venture; vet/tech companies like RareBreed and ElleVet Sciences. I'm encouraged by all the support that rallies around these companies like Maine Accelerates Growth and the various organizations that make up that group.
I also love the community-driven sense among small businesses. I always say that Maine is very relationship based, not transactional. Local businesses try to support other local businesses and I love that collaboration.
The third thing is the talented people who are interested in coming back here. People who grew up here, summered here, went to camp here – and have left – but want to come back. From where I sit, it's fun to see those people come back.
We also want to welcome people who are new to Maine. Their stories are exciting, and it's heartening to see the state get new people. We banned the term "from away" because people feel unwelcome when they hear it. It's not inclusive. So that's a little first step, and I encourage others to do the same.
Can you give me an example of an exciting person moving back to Maine?
There's a woman who grew up overseas and is an editor of a large publication, and her husband grew up in Maine. She and her husband and kids moved from New York City to Portland. Another couple lived in Brooklyn, and she works for a big national consulting firm, and her husband's a furniture maker. They're looking for a place to land in Maine.
The quality of life is driving people to Maine. So, the exciting part is that they're seeing enough action and growth in Maine that they want to put down roots. Maine, especially greater Portland, is becoming a career destination.
What are the good things that happen when highly skilled people move to our state?
They bring a new set of life and work experiences that they can bring to their place of work, their community, even to the school their kids attend. Maybe they can see a gap and help make a company or an organization in their community better or see things from a different angle.
I'm thinking about the guy who intentionally moved bluShift Aerospace, the rocket company, here. Maybe that opens someone's eyes that Maine can be the place where space technology happens and inspires more people to get involved. Running Tide is sinking tons of kelp to the ocean floor to sequester carbon from the atmosphere… These ideas are opening possibilities for people to dream bigger.
It also means that if someone grows up in Maine dreaming of rockets, they don't have to leave their families to pursue that dream.
We have over 400 life sciences companies in Maine, which is a huge potential niche we should market and celebrate. You can say if you're interested in life sciences or ocean related businesses (the Blue Economy) that this is the place to be. And the way these things work, when you have a cluster of businesses with people and researchers in the same industry, it feeds on itself. It can create lots of new resources and new businesses that can benefit everyone living in the region.
So how does this benefit the rest of us?
That is a valid concern! It's something that can be worked on at the state level, as well as grassroots. We have to focus more on education, workforce development, increased wages, tax policy… We don't want to widen the divide. Also, we need to impress on people moving to Maine that they're moving to a community. And that means getting involved, knowing your neighbors, and giving back.
Our primary job is marketing Maine as a great place to live and work, but we know we need to address these issues, too. We have a lot of work to do around making sure that immigrants get connected to the community and employers, too. We need to make sure that any new resources are invested in ways that benefit everyone. Abbott Labs and hospital systems need housekeepers and maintenance staff, and people who work those jobs can't afford to live in those communities. That's a problem. We need good jobs, and we need affordable housing.
If you'd like to learn more about Live + Work in Maine, visit LiveWorkMaine.com or reach out to Katie Shorey directly at katie@liveworkmaine.com.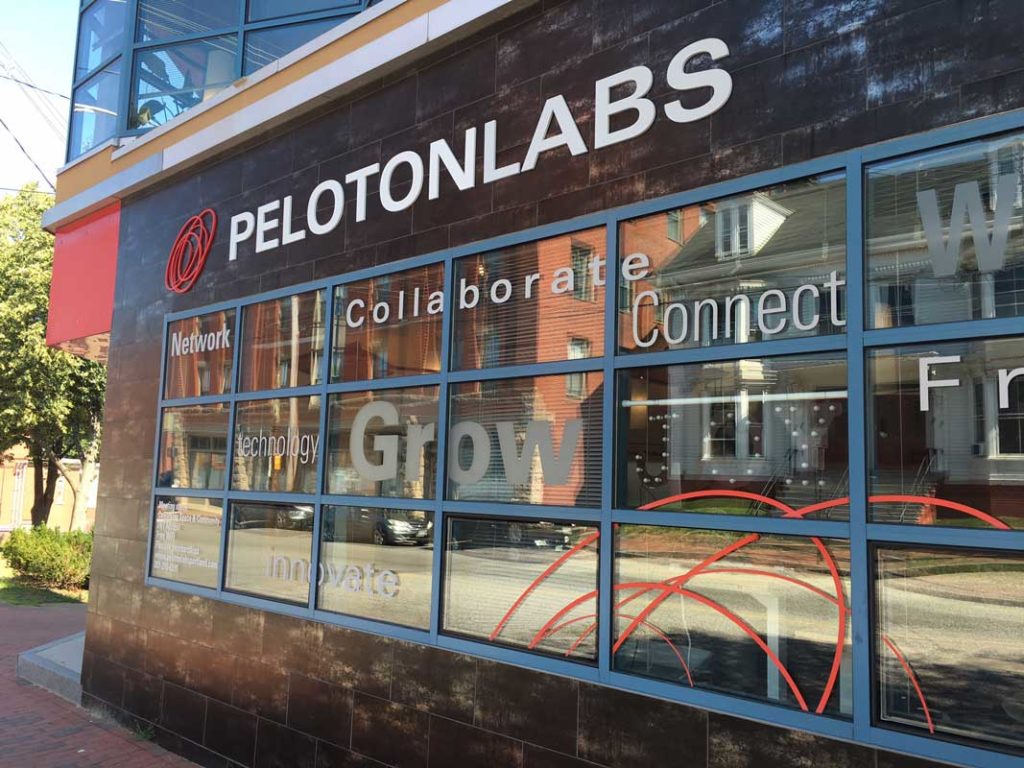 PelotonLabs is a coworking space in the West End of Portland, Maine with a mission to connect and encourage people working on their own to manifest their visions without fear.