PILLARS OF PORTLAND
By Cameron Autry
In the history of Portland few people have left an impact as large as that of the recently deceased former city manager John Menario. Before Menario took the helm of the City in 1967, Portland was developing a reputation as a city of urban blight. The transformation of the City into what it is today can be largely traced back to the projects overseen by John Menario, who passed at age 83 last January.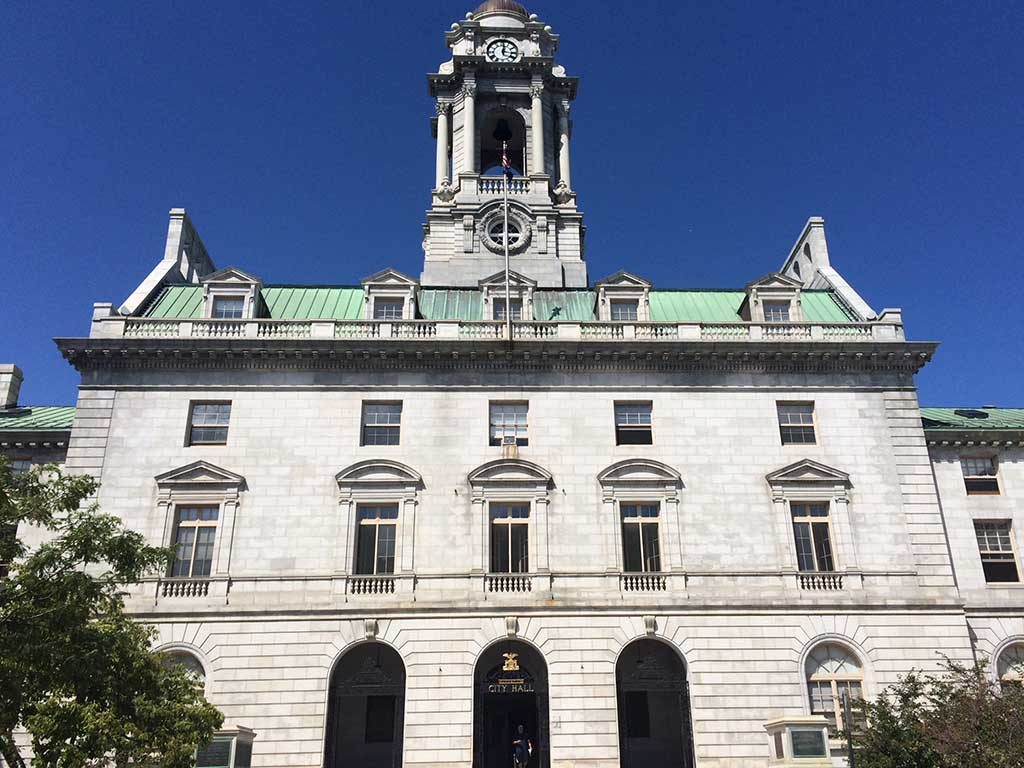 Menario managed the City during the era of urban renewal and saw a future for Portland that few could. "I would say he absolutely brought this city into the 21st century, making it a destination for world travelers," said Derry Rundlett, a local attorney that worked under Menario during his years as city manager.
John Menario Early Life
Born in Portland in 1935 to an immigrant family, John Menario, his sister, and parents then moved to Falmouth after World War II, where he attended Falmouth High School. After graduation, he joined the army and served in the Korean War before returning to Maine to study public management at the University of Maine. He then went on to earn a masters from the Fels Institute of Government at the University of Pennsylvania.
Menario became the assistant to the city manager in 1962 and later served as the first finance minister for Portland before taking the role as city manager.
John Menario Revitalizing Downtown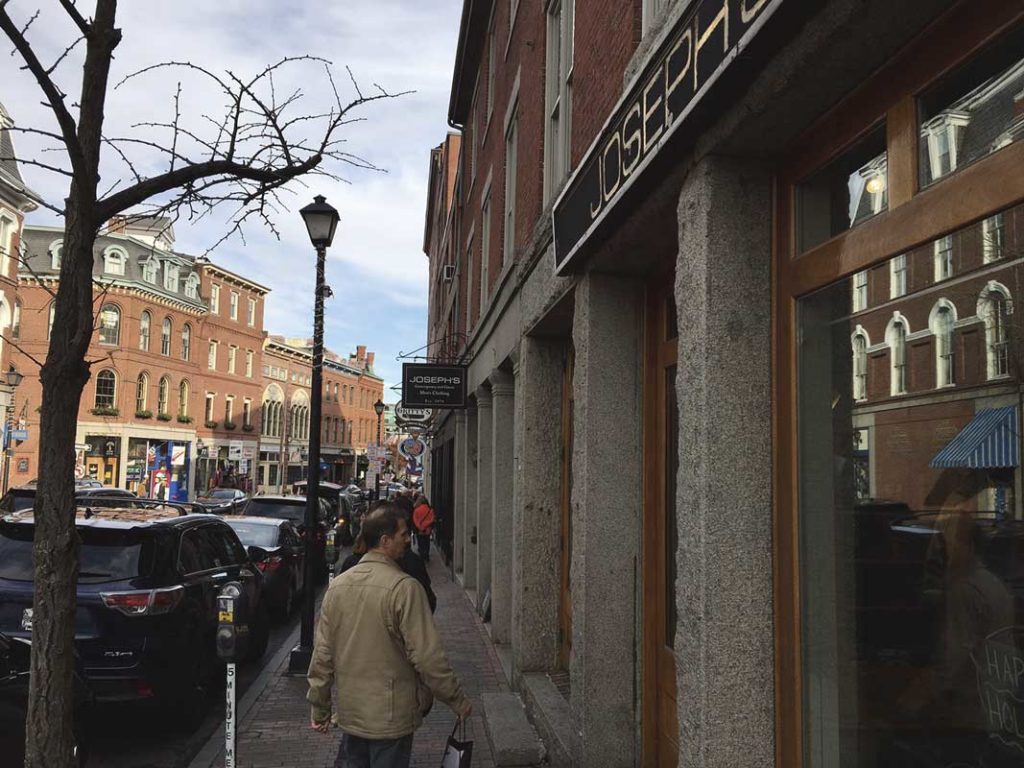 Before Menario became city manager, the only way to access Portland's downtown was to drive down Washington Avenue or the Danforth Street area, passing numerous blocks of dilapidated and neglected buildings, only to encounter more urban decay and a severe shortage of parking. In other words, downtown peninsula Portland was not an accessible place, and few businesses saw the City as a viable location to open shop. Menario, however, foresaw the potential for an economically revitalized downtown Portland.
Known for his strong character and positive attitude, Menario was capable of cutting through disagreements to find daylight between different parties and interests in order to push projects forward.
"I learned how to deal with difficult situations when you couldn't reach an agreement," said Rundlett reflecting on his years working under Menario. "And so, I used to sort of model my behavior after John."
The sheer volume of projects realized under Menario's supervision is a testament to his dynamism and ability to bring people together. For example, the cleaned-up Old Port with its office buildings and restaurants, the ferry service connecting Portland to Canada, the enforcement of stricter building codes that lead to the exodus of many Portland slumlords, construction of over 700 units of public housing, numerous downtown parking garages, and the completion of a modern sewage system among several other projects, all bear Menario's fingerprints.
"He was a master negotiator—not manipulator," said Rundlett. "I would watch his mannerisms and his demeanor and also his integrity, and I thought to myself I want to be like that guy."
John Menario & Franklin Street Arterial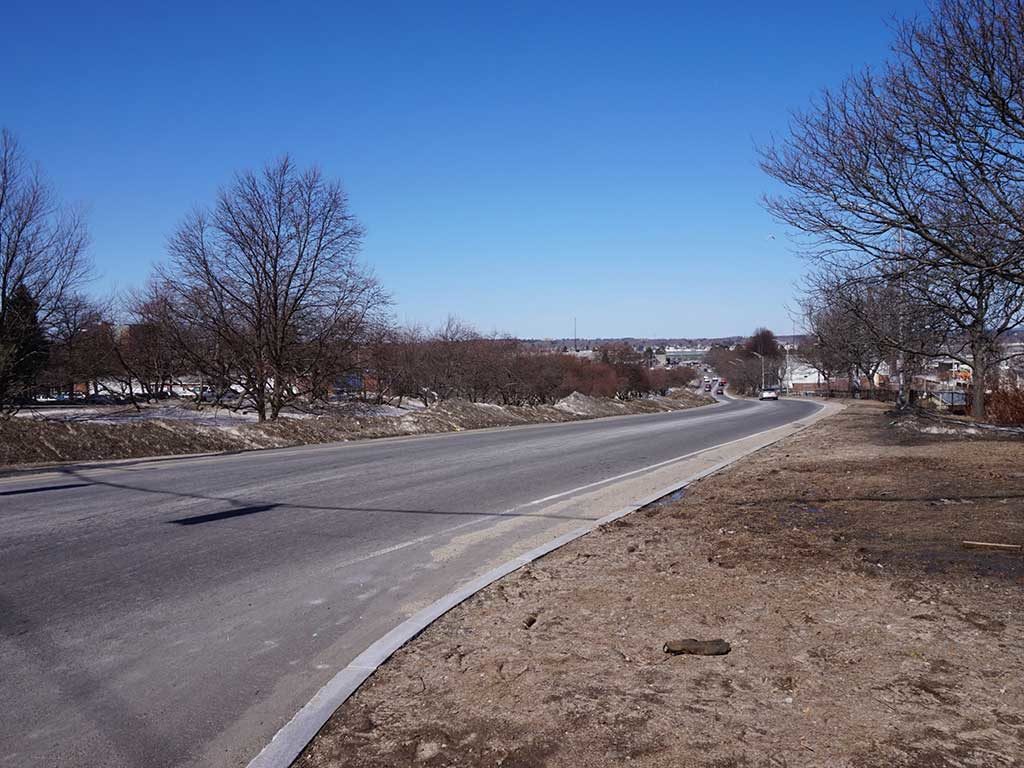 Of course, not all the projects implemented during Menario's tenure as city manager are celebrated today. The construction of Franklin Street Arterial connecting the interstate to the Old Port has been widely criticized for decades. It required the City to exercise eminent domain to demolish over 100 homes in ill-condition that formed a neighborhood known then as "Little Italy." Subsequently, the City Council voted in favor of narrowing and redesigning Franklin Street in 2015.
Nonetheless, Menario, his character, and his work as city manager have been praised by both the public and local elected officials since. In the current polarized political and social climate, a powerful figure of the likes of Menario, who could mediate, compromise, and deliver results, seems to be exactly what's missing and needed in government today.
Pillars of Portland is brought to readers with support from Joseph's.