By Pamela Shaw
Some invasive species of plants in our area are old timers, familiar to many, such as Asiatic Bittersweet, Japanese Barberry, and Multiflora Rose.  Others are newcomers, with astonishing abilities to grow above ground and below.  Coming on fast in the West End are Japanese Knotweed and Black Swallowwort.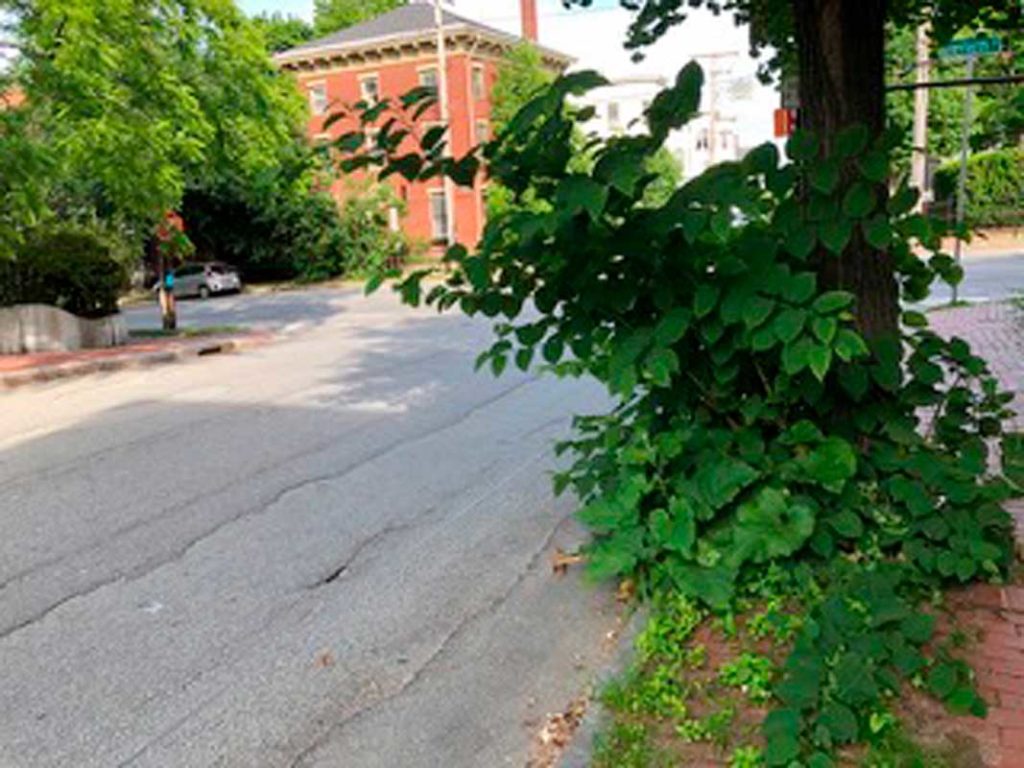 What exactly are invasive plants?
According to the Maine Department of Agriculture, Conservation and Forestry, an invasive plant is one that "is not native to a particular area, causes economic or environmental harm, or harm to human health, and which can establish and spread in natural areas." Environmental harm occurs as these plants outcompete native plants and shrink habitat and food sources for birds and insects that rely on native plants.
In our neighborhood, both Black Swallow Wort and Japanese Knotweed, in addition to growing extremely rapidly above ground and releasing huge numbers of seeds every season, also have root systems that quickly extend, and change the ecology of the soil, suppressing and then replacing other plants. Monarch butterflies can mistake Black Swallow Wort for Milkweed and lay their eggs on Swallow Wort leaves. When the caterpillars emerge and eat the leaves, they die.
People on Cushing Island and at Fort Williams Park, which are seriously afflicted with Black Swallow Wort, have been battling the weed for years. In the West End, you can see it taking hold along the northern side of West Commercial St. Also, it's making inroads at Harbor View Park, where volunteers are working to suppress it as they plant edible and native pollinator plants on the hillside.
How do invasive plants arrive? They came as seeds in soil and crop mixes, some plants have been used because they grow well in poor soil, and others have been planted in gardens because they're attractive. In other cases their seeds are carried by animals, birds, or the wind.
How to fight them, organically.
As of January1st of this year, synthetic pesticides are banned from use on private property in the City of Portland. So, what can be done to combat these plants without resorting to toxic chemicals, which cannot be used now unless you apply for a permit?
Cut, cut, cut. The goal is to deprive the plant of sunlight, so that it can't get energy to grow.  Knotweed grows incredibly fast above and below the ground – growing in dense stands and reaching eight or more feet in a summer, so it has to be cut as soon as the pink shoots appear above the soil, effectively every week.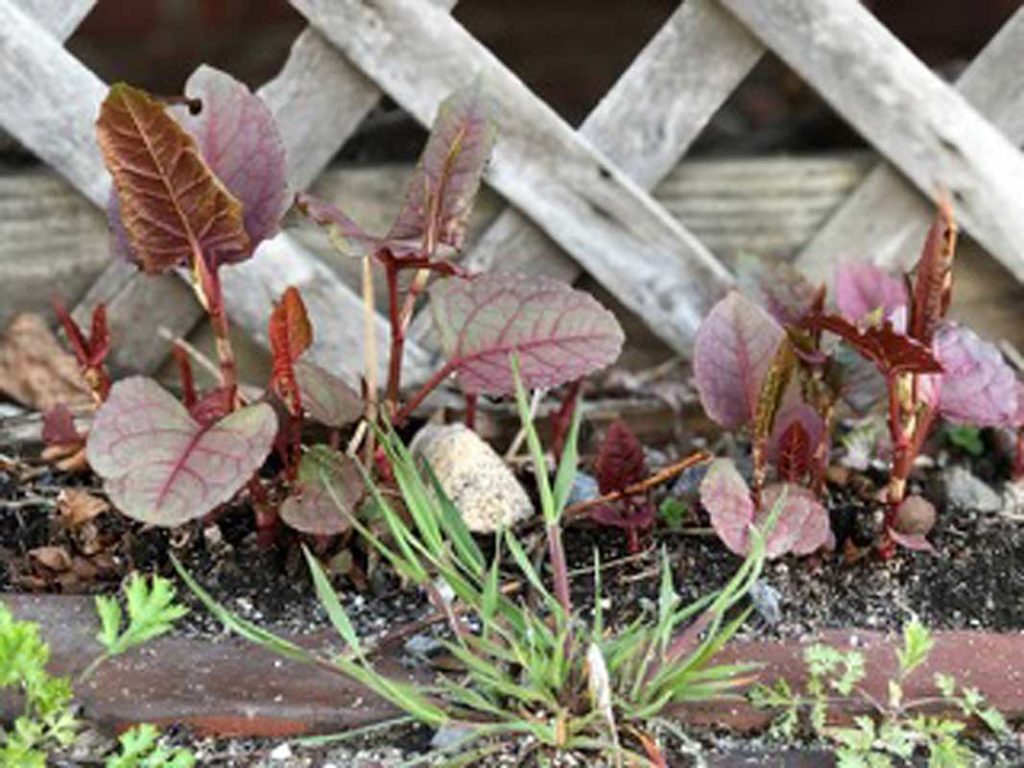 It's also essential to keep these plants from reproducing.  With Black Swallow Wort, make sure the long green pods it produces are never able to release the thousands of seeds contained in each pod because these will spread far and wide, floating like goosedown on the breeze.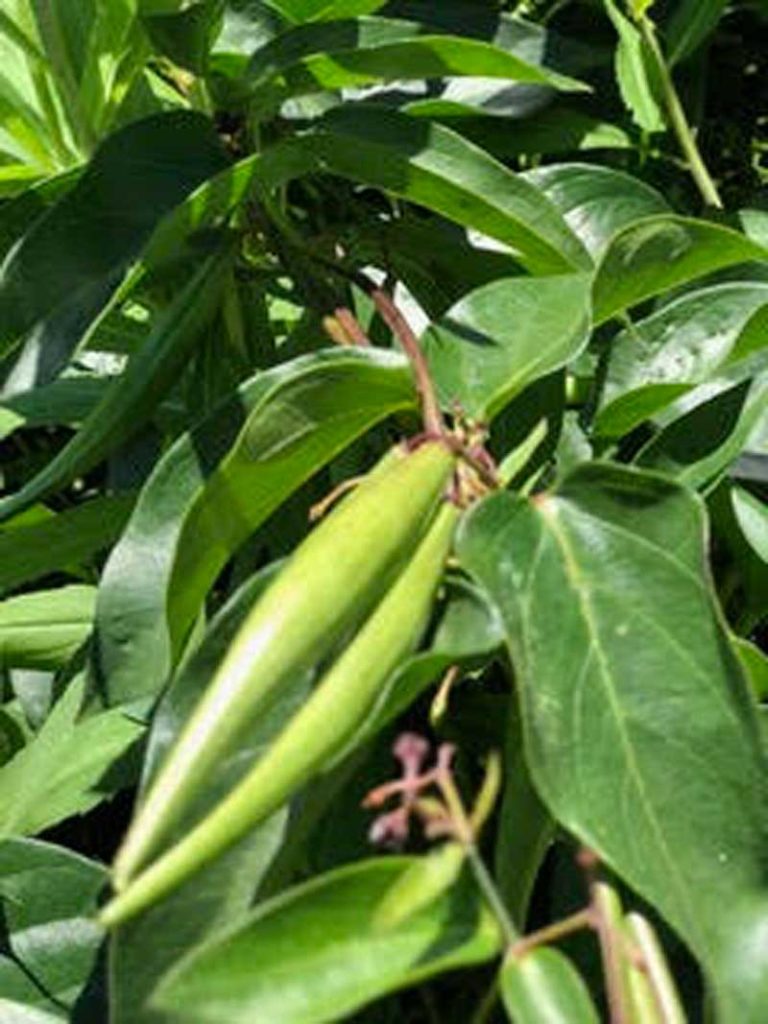 Cut the plants four times a year so they never get to the pod stage, because they will produce new pods several times a season when cut back.  And repeat for several years, because both Black Swallow Wort and Japanese Knotweed can survive for a long time underground.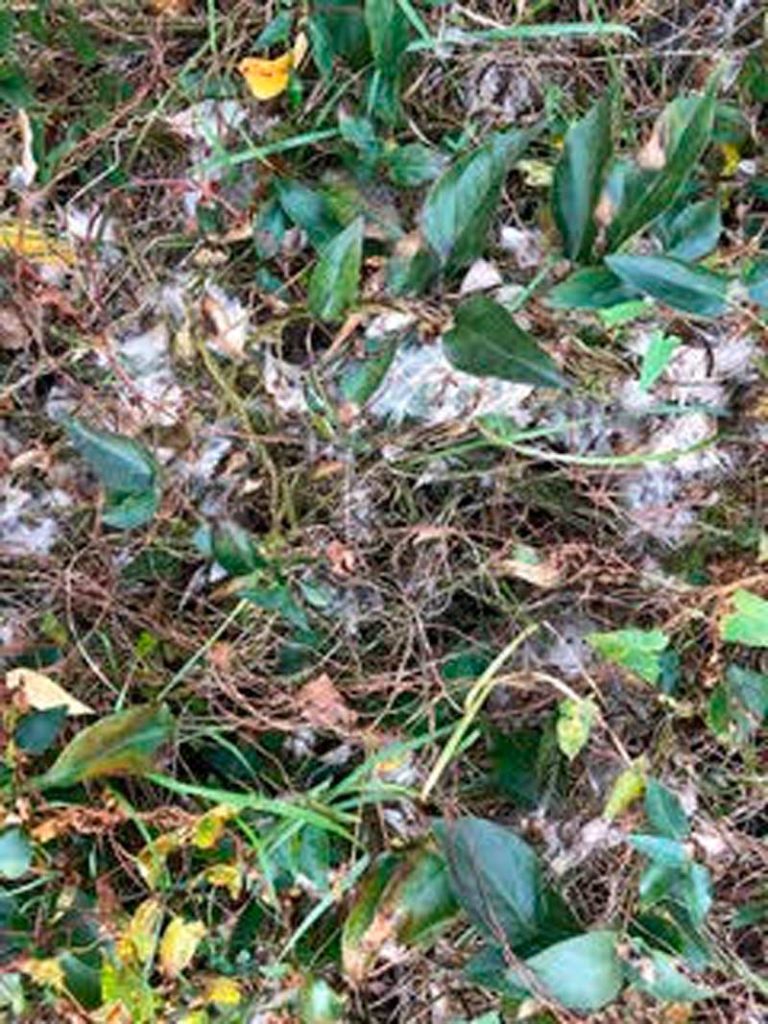 DO NOT put the cuttings in your compost or community compost because these plants can regenerate from tiny pieces of roots and leaves. Put them in trash, or better yet in a black plastic bag and let them cook to a soup in the sun.
This may seem tedious and time consuming, but going after a patch of Black Swallow Wort is a great antidote to stress. It's actually a GOOD thing to demolish, and you know you've done a little something to improve your corner of the world.
RESOURCES
For more information on invasive plants in Maine go to
https://www.maine.gov/dacf/mnap/features/invasive_plants/invasives.htm
For a full list of our invasive plants go to: https://www.maine.gov/dacf/mnap/features/invasive_plants/invasives_gallery.htm
Nancy Olmstead, Invasive Plant Biologist at the Maine Natural Areas Program (MNAP), who spoke last week at a talk sponsored by the Forestry Division of the City of Portland, showed a proof of a guide to the invasive plants of Maine about to be released by MNAP. She also talked about a national effort to create a map of invasive plants across the state and across the country, at https://www.imapinvasives.org through which volunteers can document the presence of invasive plants in their areas.