Provided by Northern Light Mercy Hospital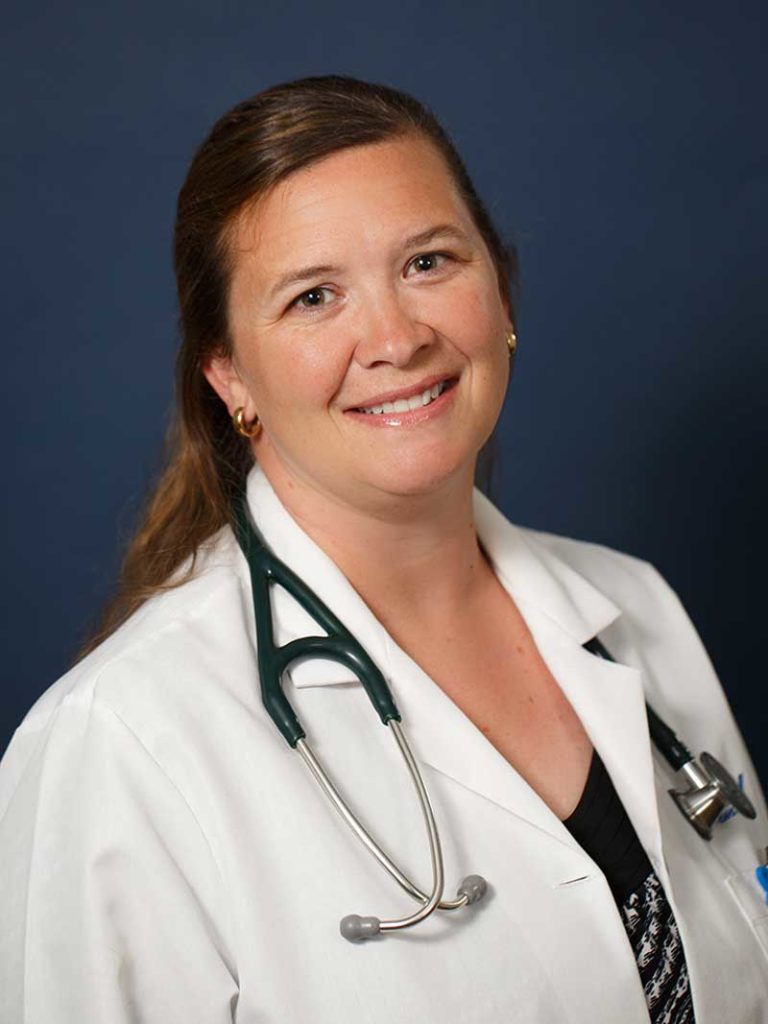 For many, it's been too long since their last health screening due to COVID-19 concerns. And that's a concern because delaying care when it's needed can lead to additional health problems.
Northern Light Mercy Health Centers, with locations across the greater Portland region, are home to a dedicated staff of medical professionals, including Dr. Su-Anne Hammond, who is the medical director for primary care at Northern Light Mercy Hospital.
Hammond and her primary care teams are currently accepting new patients for in-person and virtual visits while following strict safety guidelines.
Primary Care at Northern Light Mercy
At each health center, social distancing is being practiced. The amount of people in reception areas has been limited. All high-touch surfaces are sanitized regularly. Meanwhile, all visitors, patients, and employees are required to wear masks or face coverings. Finally, anyone who is experiencing COVID-19 symptoms must stay home and call ahead so that they can be directed to the most appropriate location to receive care.
"We want to keep our patients coming in to get treated, but their safety is also our biggest priority," Hammond says.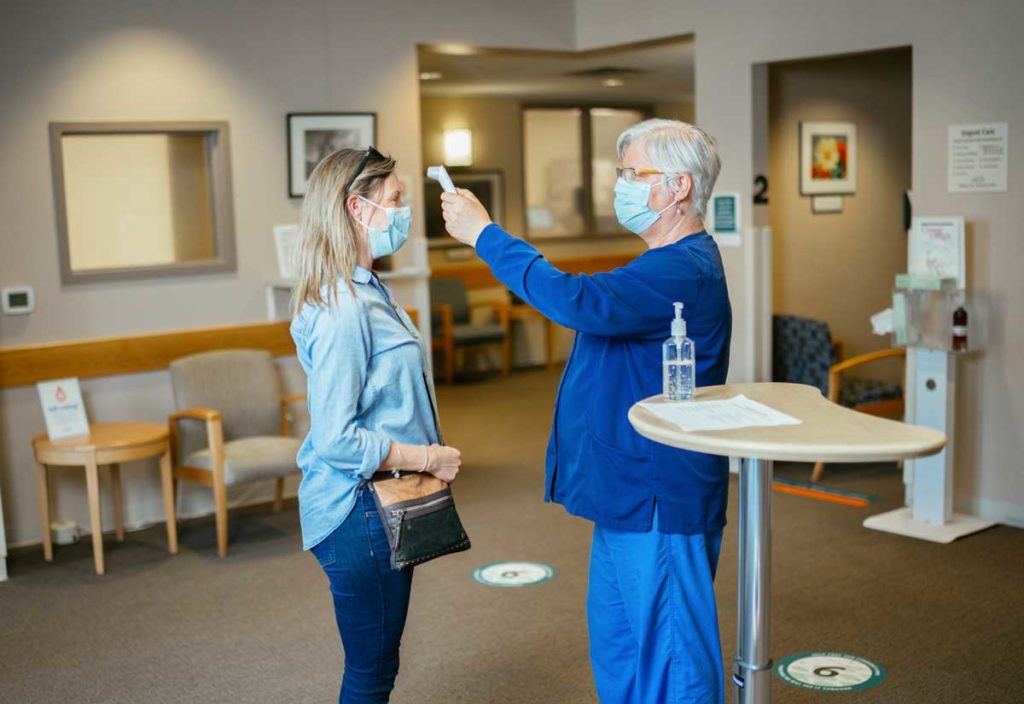 Before COVID-19, most patients used in-person appointments and walk-in services for necessary health screenings, routine wellness exams, and sick visits. Now, it's a good mixture of in-person services along with virtual visits made possible through telehealth options.
Time for a health screening?
Due to the pandemic, many Mainers have not had a health screening since March. That's why it's important to the Mercy primary care team that patients feel comfortable coming back in to get crucial care, including bloodwork or x-rays that are available onsite.
As Hammond explains, part of good primary care is about making people more aware of their health and preventing issues before they happen.
At the Northern Light Mercy Health Centers across the region, key services include blood tests, pediatric screenings, women's health screenings, vaccinations, immunizations, same-day sick visits, Medicare wellness visits, minor wound treatment procedures, and even chronic disease education and management. The centers also use care consultants that can help patients deal with substance use disorder, stress, anxiety, depression, and other health issues.
This is all part of what Hammond calls their "holistic" approach to medicine that puts preventative healthcare at the forefront. Now, patients can rely on their local doctor's office to achieve better wellness overall.
"When patients come here, we focus on anything and everything they might be dealing with," Hammond says. "It's all about comprehensive care for us."
Integrated Healthcare
The Northern Light Mercy Primary Care teams are able to do so much because they are a part of an integrated healthcare system. With one visit to a Northern Light Mercy Health Center, patients can connect with a network of specialists, who are all practicing the latest safety best practices.
With this, Northern Light Health has found a way to make safe, in-person healthcare work for its patients.
"We all need to keep up with our health, so it's good to know our safety guidelines are making this happen," said Hammond. "We've been safely seeing patients throughout these uncertain times, and we look forward to continuing to be partners in their care moving forward."
Additional information about Mercy Primary Care can be found by visiting MaineMadeUs.com/MercyPrimaryCare.
To learn more about the safety measures being taken across Mercy and Northern Light Health, please visit NorthernLightHealth.org/SafeCare.
Northern Light Mercy Hospital
Northern Light Mercy Hospital, a nonprofit community hospital sponsored by the Sisters of Mercy, has been providing care to greater Portland since 1918. Mercy consistently receives an 'A' grade by The Leapfrog Group for meeting the highest safety standards in the country. It has also been recognized as a top hospital by Newsweek and U.S. News and World Report.