$25,000 of synthetic pesticides spread on Riverside Golf Course each year
A community group Portland Protectors released a report outlining the quantity, costs and types of synthetic pesticides regularly applied to the city-owned Riverside Golf Course.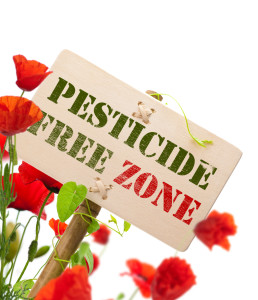 Based on Riverside's required disclosures, this report finds that in 2014 (the most recent year for which numbers are available) 191 pounds of dry undiluted pesticides and more than 125 gallons of undiluted liquid pesticides were applied to the golf course that directly abuts the Presumpscot River.
"We want a city that is safe for children, pets, bees and aquatic life," said Portland Protectors co-founder Maggie Knowles.
"Unfortunately, the city's management of its golf course for purely cosmetic purposes puts all of us at risk. It's time for the city to follow the independent science and embrace the precautionary principle, so we can have a safe, healthy community for everyone."
According to Riverside's 2015 Integrated Pest Management plan, the golf course budgeted $25,000 for pesticides. This is in addition to the $15,000 the city spent in 2015 to repeatedly spray the herbicide Roundup on sidewalks in the Old Port and Arts District and other areas throughout the city.
The pesticides applied to the property are sold under 24 brand-name formulations, and include the chemicals glyphosate (the active ingredient in Roundup recently declared a probable carcinogen by the World Health Organization), 2,4-D (a component of Agent Orange) and imidacloprid (a neonicotinoid and one of five chemicals used on the course that have been linked to bee toxicity).
Four of the synthetics applied to the course – 2,4-D, dicamba, propiconazole and chlorothalonil – are among the pesticides found in the ocean through the monitoring done by Friends of Casco Bay.
Among the 11 fungicidal chemicals used on the course, nearly all are carcinogenic, and at least seven are known to be toxic to aquatic organisms.
In August, the citizen group Portland Protectors submitted an ordinance to the City Council that bans the use and sale of synthetic lawn pesticides and fertilizers used for cosmetic purposes. The ordinance remains under consideration by the council's sustainability subcommittee.