by Mary Alice Scott, Portland Buy Local
For many businesses in Portland, this is the busiest time of year. While the summer months may bring tourists, the holiday season brings local community members who are out and about in search of local gift ideas for loved ones.
Portland Buy Local offers a directory that makes it easy for you to find local businesses that offer nearly anything you're looking to buy. The directory is available online or in print, at our member businesses.
We also offer a Gift Guide, featuring nearly 50 local gift ideas, all from local, independent businesses.
A few highlights from our local gift guide this year include:
Brew Local Kits (Starting at $45) – Maine Brewing Supply (545 Forest Avenue) has collaborated with several professional breweries in the greater Portland area, including Bissell Brothers, Maine Beer Company, Austin Street, Bunker, Foundation and Funky Bow, to bring you clone recipes of beers available from their breweries.
2018 SunriseGuide ($20-$29.95) – This guide celebrates all that is healthy, local and eco-friendly in Maine. With hundreds of coupons from greater Portland's favorite locally-owned businesses, the SunriseGuide is truly the gift that keeps on giving. Available at thesunriseguide.com, as well as various businesses throughout Portland.
Sand Dollar Pendant Necklace ($28) – The Sand Dollar Pendant is made from a real sand dollar found by Sarah, a lobsterman from Georgetown. Created by accident when a glass of wine spilled on a pile of sand dollars, Sarah has perfected the dying, drying and sealing process to create gorgeous pendants in a variety of colors. Available at Lisa-Marie's Made in Maine (35 Exchange Street).
Check out these gifts and more at our Gift Guide, available on our website. You'll find there's something for everyone, even your four-legged friends.
Why Shop Local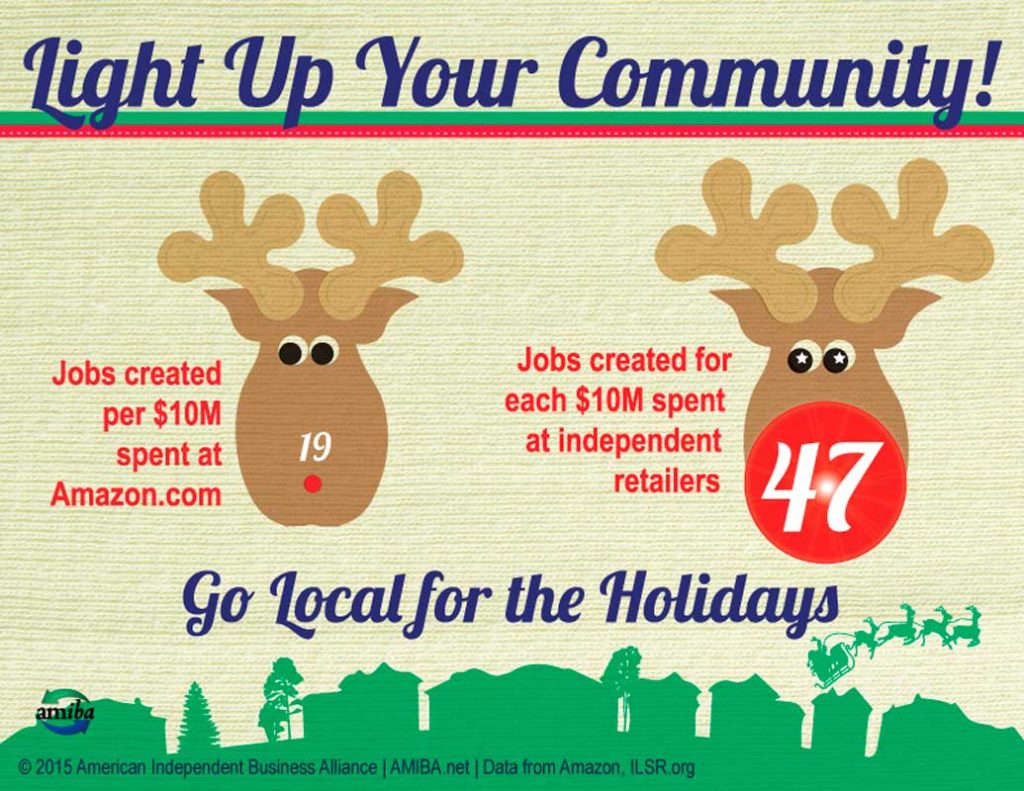 So, we've established that it's easy to buy local. You've probably also heard that it's good for the local economy – but do you know how good? According to a 2011 study done by the Maine Center for Economic Policy (and funded by Portland Buy Local), "Money spent at locally owned businesses generates 76% more economic activity in Greater Portland than money spent at national chains."
Local businesses are likely to work with local payroll agencies, local marketing firms, local office supply stores and more. This means that when you buy a gift at a local business your dollar has a multiplier effect, continuing to generate economic activity far beyond your purchase.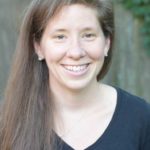 The holiday season brings with it an excellent opportunity to shop your values and ensure that Portland stays a unique and vibrant city. By shopping at Portland's local businesses, you help keep Portland independent.
Mary Alice Scott
Mary Alice is Executive Director at Portland Buy Local.