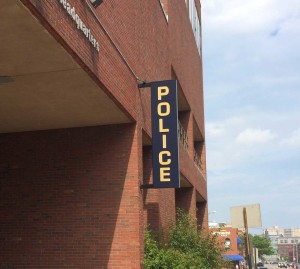 On Wednesday, September 23rd, at about 1:55 a.m., the Domino's Pizza at 788 Forest Avenue was robbed.
Employees report that a white man in his late 20's or early 30's entered the pizza store and like a typical customer began to order a pizza.
Things went haywire when this apparent customer suddenly jumped over the counter and took a pile of cash that an employee was counting on a nearby table.
The suspect threatened a clerk that tried to stop him and then jumped back over the counter and fled the store. He was surprisingly nimble and quick considering he was wearing flip-flops. He did not display a weapon and no one was hurt.
The suspect is described as a white male, about 5'8" tall, with a slim build and in his late 20's or early 30's. He has brown hair and a goatee. He was wearing a dark hooded sweatshirt, shorts and flip flop sandals.