We're All in This Together
Climate Solutions Beyond Your Backyard
CRISIS LESSONS
By Peter Dugas
As the world grapples with the Covid-19 pandemic and its devastating economic impacts, another crisis looms. The novel coronavirus has overwhelmed the world. Yet, we may ultimately remember these dire events as a dry run for a global emergency that we cannot mitigate with social distancing nor dissipate with a new vaccine.
We're talking about the climate crisis. Do you think it's trite or opportunist to compare our current crisis with the climate crisis? Consider the parallels.
Coronavirus has exposed inequalities and created untold social and economic hardships. Likewise, the climate crisis has been linked to increased mass migration causing social and political upheaval. Of course, this will only increase. In fact, the number of climate refugees is projected to grow to 3.5 billion by 2070.
Also, if past pandemics are an example, coronavirus will remain a threat for months and possibly years. Meanwhile, Earth will know the effects of man-made carbon pollution for millennia.
Covid-19 has offered a glimpse of what our world could look like in a post-carbon pollution world.
Lockdowns imposed to bend the curve of infections have caused a sharp decrease in air pollution that kills 114,000 Americans each year.
Fortunately, bringing the economy to a full stop is not the only way to save our biosphere. For the first time since the beginning of the Industrial Revolution it is possible to decouple our economy from the pollutants that threaten life on Earth.
We must lead our leaders to the right policies. Finally, show them that we can transition the world to a cleaner future and have both a vibrant economy AND healthy climate.
This month, volunteers with Citizens' Climate Lobby will be meeting our national lawmakers (virtually) to ask them to implement a fee on carbon and give that revenue to each household. Carbon fee and dividend (think "Carbon Cash Back") has been proven to reduce carbon emissions beyond traditional regulation, while providing financial assistance for low- and middle-income households.
Would like to exercise your democratic right to fight for our common home?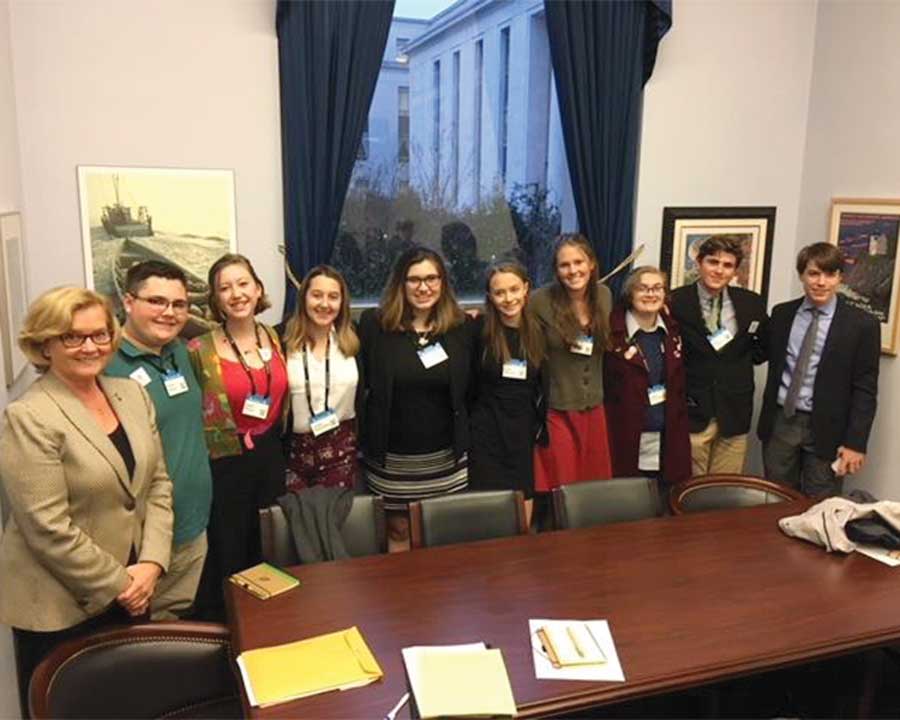 Please join the 190,000 plus Citizens' Climate Lobby volunteers by asking Senators King and Collins to join Representative Pingree in endorsing the bipartisan "Energy Innovation Carbon Dividend Act (HR763)."
As the coronavirus crisis lessons have shown us, the longer we delay action, the worse the problem gets. Learn more at: citizensclimatelobby.org.
---
Peter Dugas is a Citizens Climate Lobby volunteer.