The West End News came together with volunteers from the neighborhood over Thanksgiving weekend to create a temporary memorial remembering those we have lost to Covid-19. Hundreds of handwritten cards adorned black stakes to remember each of the over 200 deaths in Maine.
---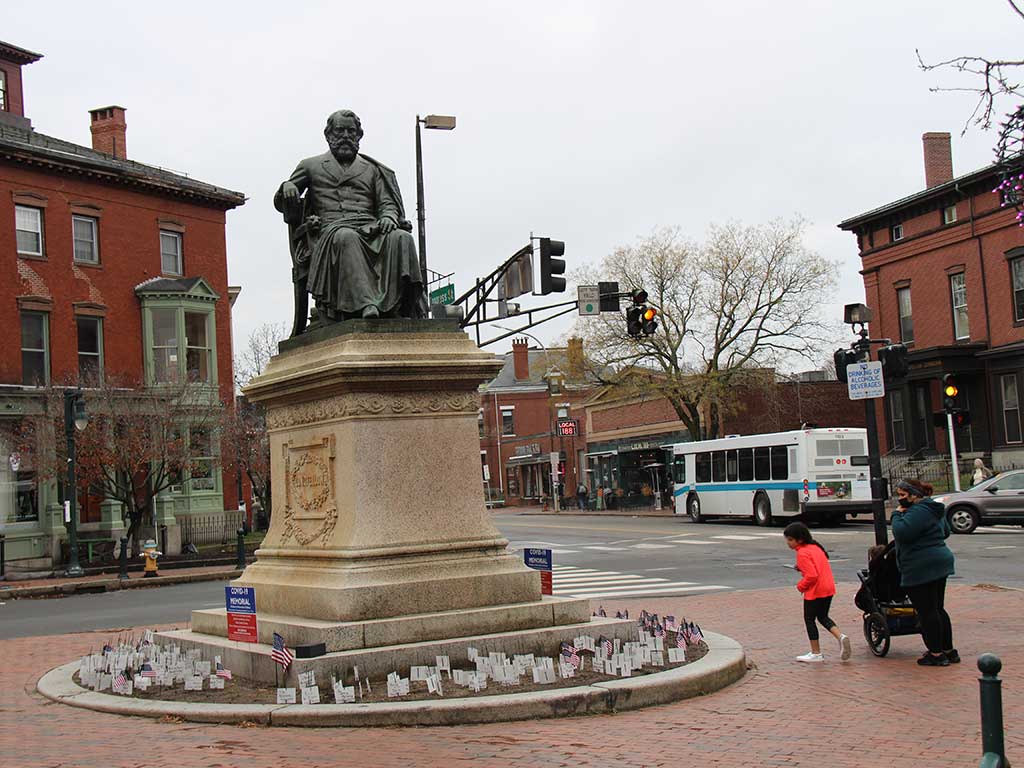 ---
"Difficult or painful situations mustn't be ignored due to stigma or politics," said volunteer and WEN contributor Rosanne Graef. "Failure to collectively mourn those whose lives have been lost or upended adds another tragic dimension."
Mourners left remembrances like a blue pebble, flowers, and a story from a life lost. Since we cannot tell all the stories from those who have passed, we share one from a life honored at the memorial.
Mary Ann Rasor Armstrong
October 27, 1943 – June 8, 2020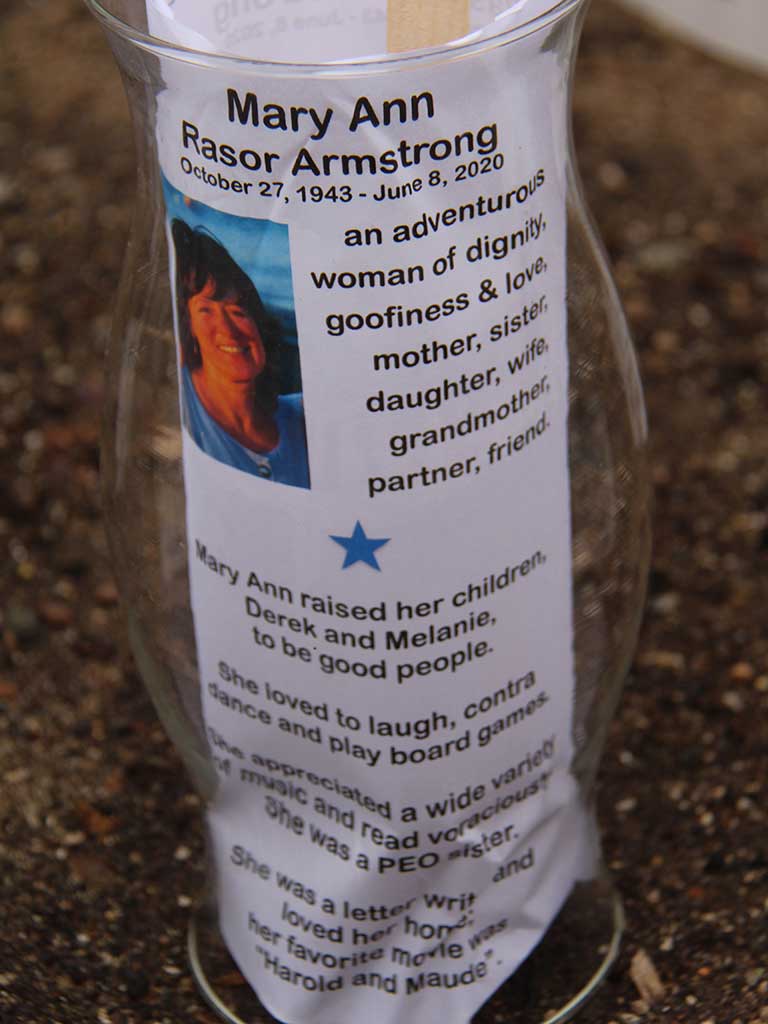 An adventurous woman of dignity, goofiness and love, mother, sister, daughter, wife, grandmother, partner, friend.
Mary Ann raised her children, Derek and Melanie, to be good people.
She loved to laugh, contra dance, and play board games.
She appreciated a wide variety of music, read voraciously, and was a PEO sister.
And she was a letter writer and loved her home. Her favorite movie was "Harold and Maude."
Mary Ann is remembered with love by Derek, Melanie, Steve, Joy, Allen, Elissa, and many, many friends.
Perhaps, Mary Ann Armstrong's story will remind us of the hundreds of our neighbors who have passed and are not just statistics, but mothers, fathers, friends and neighbors, healers, adventurers, leaders, and so much more.