Browntail Moth Reaches Western Prom
By Tony Zeli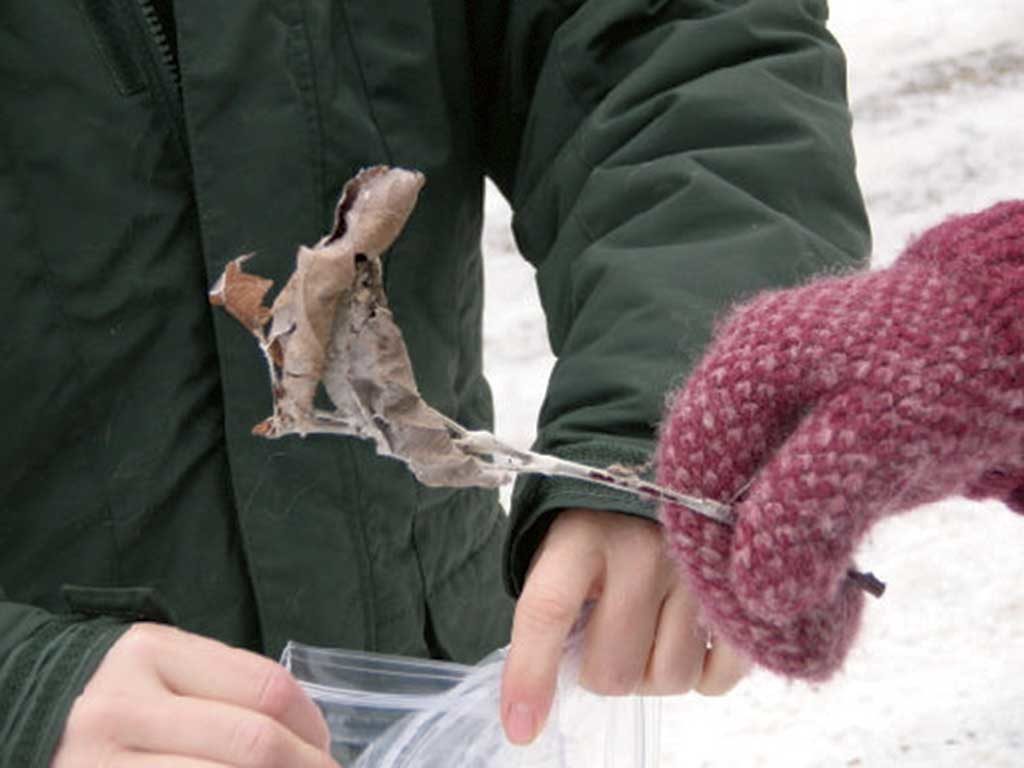 The city's forestry crews first discovered browntail moth webs on the mainland in Portland in 2018, though the insect was spreading just north of Portland and on nearby islands for some time. Over the past few years, residents and city crews have spotted browntail nests on Munjoy Hill and in East Deering, but the epicenter has been Deering Oaks Park. And now, Portland City Arborist Jeff Tarling said crews have spotted webs on the Western Promenade.
The browntail moth builds its nest at the ends of branches in what look like shrink-wrapped webs. When they hatch, the caterpillars have tiny poisonous hairs that can be carried on the wind and may cause a rash on the skin or respiratory problems for some. The favorite hosts for this pest include Hawthorn, Amelanchier, Apple, and Oak trees.
The city urges residents to remove webs by clipping branches and placing the branches and webs in plastic bags. Then throw them out with the trash. Do so immediately before the spring foliage arrives and the insects start feeding.
Identifying Browntail Moth Caterpillar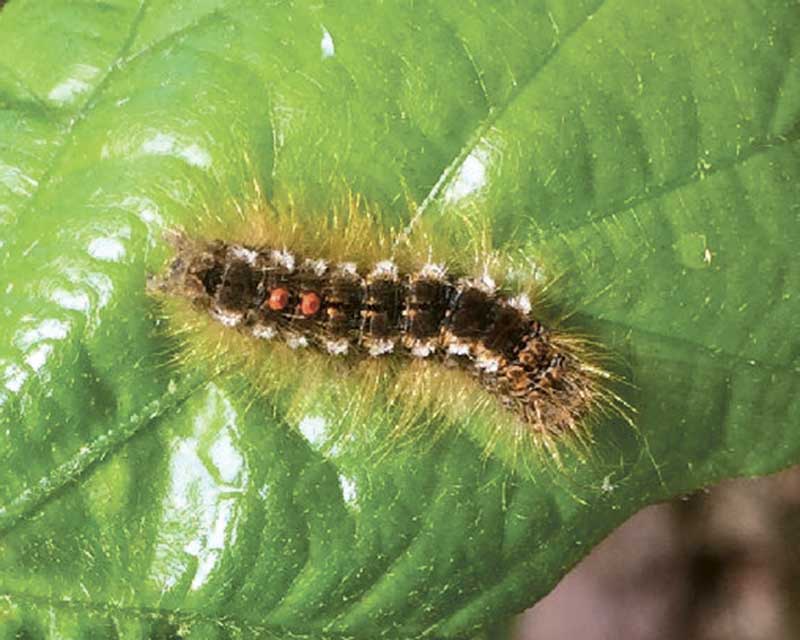 The browntail moth caterpillar has prickly hairs covering its body. It has two broken white lines on each side of its brown body and two orangey-red spots on the end of its back. These dots are one behind the other. The caterpillars grow to about 1½ inches and are active during May and June as temperatures rise and foliage becomes available to feed on. That is why it is important to remove webs before the foliage arrives and the caterpillars become a problem.
Portland forestry crews fought to control the issue in previous years, including spraying in Deering Oaks Park during the early morning hours. The City considers the browntail moth to be a public health risk. The browntail can also harm the health of city trees over time.
Portland residents can contact the Portland parks office to report browntail moth activity at 207-808-5400.
FMI
For more information on browntail moths, visit the Maine Forest Service: https://www.maine.gov/dacf/mfs/forest_health/invasive_threats/browntail_moth_info.htm.