The Portland Palate
An Introduction to WEN's New Food Review
Ask and you shall receive… After our 2016 Reader Survey, the results were undeniable that West Enders want food reviews. So, I put out the word that the West End News was looking for a reviewer, and sure enough the vast talent pool that is our favorite neighborhood responded quickly.
James Fereira heard from a friend and reached out quickly. James had been writing reviews on TripAdvisor since 2012, covering literally hundreds of restaurants and eateries in Portland and abroad. I had plenty of samples to review and realized that he had the right mix of honesty and positive energy that would be a good fit for our community newspaper.
We met for coffee at Yordprom. His excitement for Portland's burgeoning restaurant scene was contagious. And his interest in all things Portland new and old was obvious. In fact, he is training to be a Portland History Docent. His passion for the scene and love of Portland makes James an ideal candidate. We welcome him to our pages. WEN is proud to present the first edition of The Portland Palate, featuring a West End favorite, Boda.
-Tony Zeli, Editor
Boda Remains a Favorite Asian Bistro
by James Fereira
My first review is of Boda "very Thai" Kitchen and Bar, located in Longfellow Square at 671 Congress Street. They've been serving up "very Thai food with a focus on street vendor specialties and home-style cooking" since 2010.  Though the owners keep a low profile, Nattasak and Danai (in short, Bob and Dan = BoDa … get it?) deserve credit for their eponymous success story. These talented men have helped inspire a now-flooded landscape of terrific Asian bistros about town. Before Boda they were chef-owners of Bangkok Thai, and in 2007 opened The Green Elephant, still offering delicious vegan and vegetarian fare down the road at 608 Congress Street.
Service and Atmosphere
On a late-January night, two friends and I wandered in search of a nice impromptu dinner. We came upon Boda and were seated straight-away in the rear dining room. Wood tables and surprisingly comfortable wood chairs dot the space. Tables don't feel boxed-in here, unlike at other Portland restaurants, and were dressed with cloth napkin set-ups. Our waitress came over to greet us, bring menus and water, and to describe some specials.  Amber didn't hesitate to tell us her name when I asked.  Have you noticed the now-trend with servers is that they often don't introduce themselves anymore? Amber was warm, knowledgeable, and made our dinner experience fun yet genuine. She also provided excellent service, with the right balance of attention and absence.
Boda's atmosphere is casual and friendly. There's a bar, lots of windows and framed photos of Thai cuisine on the walls (not the tacky kind). The room is painted in soothing Earth-tones.  Overall, Boda has an upbeat feel that is absent of attitude. It is relaxed, and mostly-millennial patrons seemed happy, indulging in the privilege and hospitality of good living. Overhead music was modern pop. Being on the quieter side, it was unobtrusive. I appreciate being able to talk at normal speaking volume to the person I'm sitting next to or across from.
We ordered beverages. For me, a glass of 2015 BroadBent Vinho Verde. For my friends, a glass of La Croix Belle Chardonnay, split upon request for a smaller pour each. How refreshing it was when, without skipping a beat, Amber happily accommodated our request without pause. Our wines were pleasing and delicious.
Entrees
My friend from away ordered from the specials board and picked a Kao Soi Chicken Curry Noodle Soup. This was a substantial bowl of boiled egg noodles, yellow curry, shrimp paste, shallots, cilantro, lime, scallion and chicken drumstick, two stars spice.
When I later spoke with my visiting friend, she said, "It was delicious hot soup, lots of chicken and really good spices."
My local friend went with the Woon-Sen Pad Thai. In her own words, "It was the best Pad Thai I've ever experienced."
My choice of the Yaowarat Duck was healthy and well-balanced. The duck was lean and cooked to perfection. Visit their website at bodamaine.com to see the full menu.
Overall Experience
Our experience was quite positive. It's no surprise Boda remains a favorite dinner spot among so many good ones in the exploded Portland food and restaurant scene. It's a short walk from the West End. For the vehicular crowd, be aware there is street parking only. We can all drive less and walk more anyway. Dinner for three came to $95.00 including tax and tip.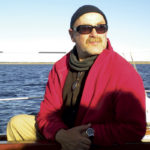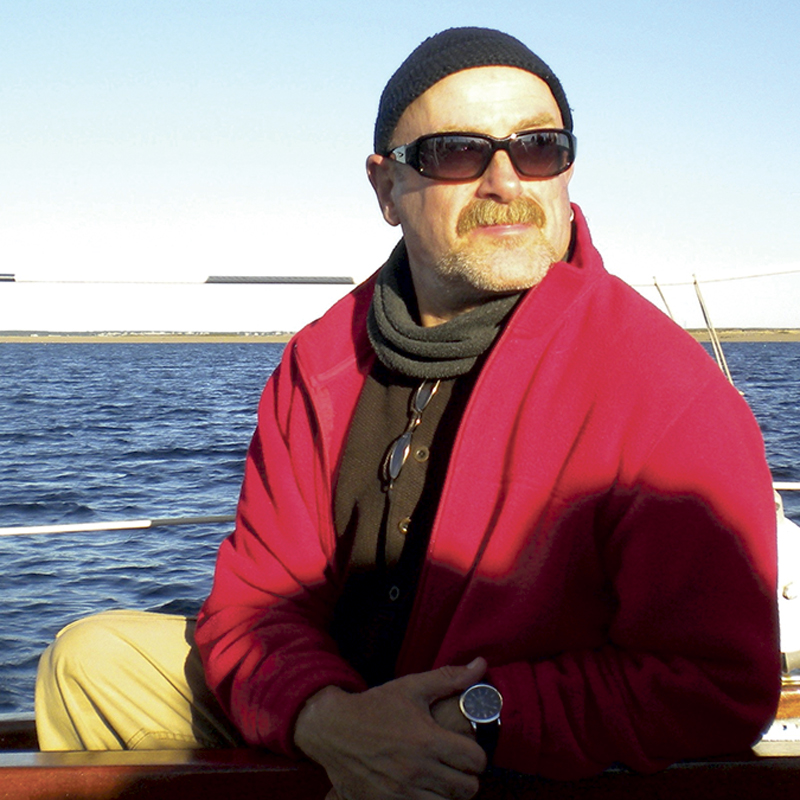 In conclusion, Boda possesses in creativity and delicious cuisine what it takes to be successful, and I suspect they'll be around for an extended stay. They're open for dinner starting at 5 p.m., seven nights, and offer a limited late-night menu until 12:45 a.m.
James Fereira
James has a background in the community mental health field, music education and commercial driving, among others. And in his spare time, he enjoys creative writing and questioning authority.  You can reach James at ThePortlandPalate@gmail.com.