City Continues to Seek Cold Storage on Waterfront
By Tony Zeli, Publisher & Editor
On the morning of June 25th, Americold released a statement announcing their withdrawal from the cold storage project on the western waterfront. By the afternoon, word of the withdrawal was circulating among residents of the West End and Western Promenade neighborhoods. Even before the Press Herald could release their online edition, neighbors were wondering if a 75-foot warehouse might still be on the way.
PORT DEVELOPMENT
The Waterfront Port Development Zone (WPDZ) was created in the 1990's to preserve the working waterfront. The zone allows intensive industrial use, but it must be related to port activities. And it allowed building heights of 45 feet, yet Americold said it needed about 70 feet to be profitable. To put that in perspective, 70 feet is about the clearance under Casco Bay Bridge. It is the necessary height for seven rows of pallet storage, which is the maximum number of rows a forklift can reach.
In 2017, the Portland City Council gave Americold 75 feet, conditioned on maritime-use. The rest of the zone rose to 55 feet. Later that year, 125 residents from the affected neighborhoods petitioned the zoning change. They were hoping that a 2017 city referendum would give them the power to reverse it. But the referendum failed at the polls.
In January of this year, Americold launched its first public stock offering, reportedly raising $725 million. Then in June they announced that the project was cancelled.
Of course, the changes to port development zone made in 2017 are still in control. Certainly, the Maine Port Authority and the City of Portland are anxious to see cold storage on the waterfront. Few have argued against the economic benefits. And the development site is within a newly designated Opportunity Zone, bringing potential federal tax benefits to investors.
District 2 City Councilor Spencer Thibodeau said he considers this a second chance. The city needs cold storage and he said that the right zoning was now in place to move forward. But what process would follow depends on the Maine Port Authority.
RESIDENTIAL DEVELOPMENT
Meanwhile, half-a-mile eastward on Commercial Street, at the former Rufus Deering lumber site, high-end condos are about to go up. In 2016, after 160 years at the location, Rufus lumber announced that the land was just too valuable not to sell.
In June 2018, the Planning Board approved the first stage of the project, called Hobson's Landing, and construction could begin as soon as the fall. Each additional phase much get further approval from the Planning Board.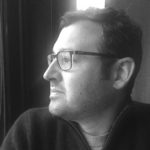 The first stage of construction includes a hotel and condo building that will include concierge service. Condos are expected to sell for up to $1 million.
Tony Zeli
Tony is publisher and editor of the West End News. Reach him at tony@thewestendnews.com.