Adilah Muhammad: The Third Place Builds Maine's Black Cultural Infrastructure
Every month PelotonLabs founder Liz Trice interviews a community member for The West End News. This month Liz caught up with Adilah Muhammad, a founder of the Third Place, a space for BIPOC professionals, community builders, and entrepreneurs.
What is the Third Place?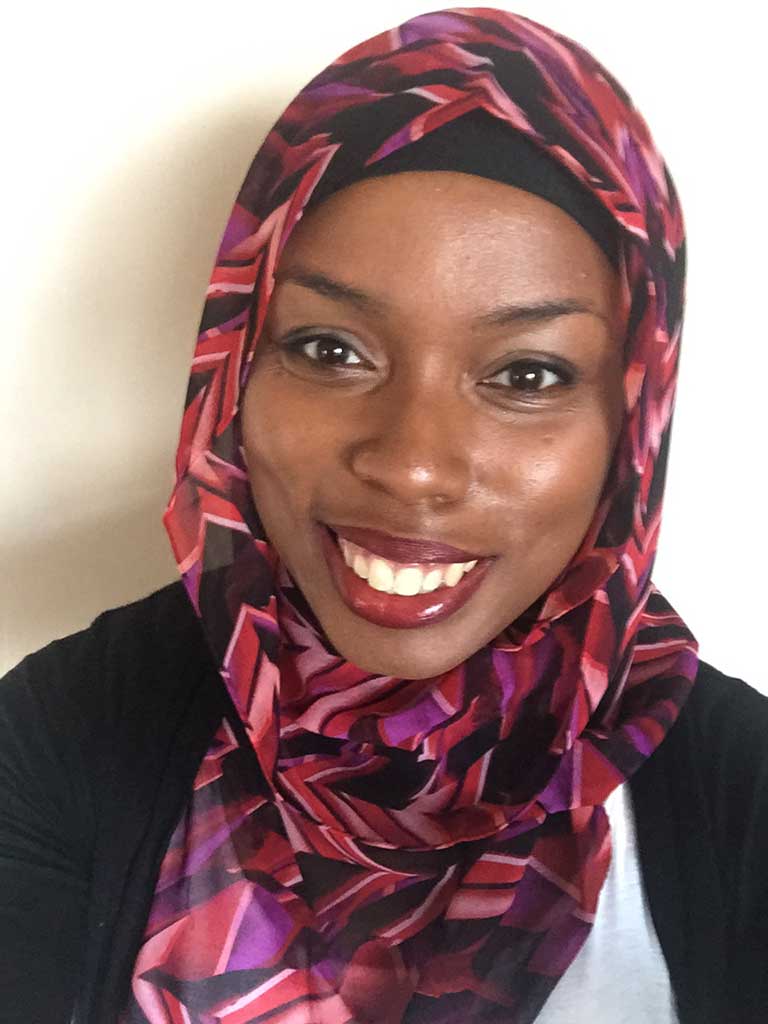 The Third Place is an organizational collaborative and 1500-square-foot coworking suite for professionals, community builders, and entrepreneurs designed to build cultural infrastructure within Maine's Black community. We started late in 2016 following an increase in demand within the community for a safe, affirming, and affordable work and community space.  Members of our community work together across sectors to share resources and expertise to grow and sustain new businesses, organizations, and initiatives that benefit communities of color. 
What does the name mean? 
In placemaking, a "third place" is a space separate from work and home. These are places such as coffee shops, parks, and community centers where the actual work of community building takes place. The Third Place, Portland is a place where community members can both work and build community – hosting small scale events such as poetry readings and "house" shows. Our Third Place is like a community living room where we engage in group action and problem-solving.
What projects are you most excited or hopeful about?
Social and professional networking is central to our work. Since the majority of the Black community comes from diverse backgrounds culturally and geographically, it is a priority to ensure that individuals are connected in meaningful ways that create shared value.
Shift, our cross-sector organizing initiative, brings together Black, Indigenous, and People of Color (BIPOC) working in target sectors to address barriers to racial equity and reduce professional isolation. We are currently building networks in the healthcare, legal, media/communications, environmental, and education sectors. These networks are created to ensure that BIPOC employees in these sectors have a group of peers that can collectively identify issues and prioritize action for addressing their professional needs. In addition, these networks allow BIPOC professionals to increase their visibility as critical players in Maine's economic landscape.
As each network grows, it is our hope that they become reliable resources for other BIPOC employees exploring opportunities to live and work in Maine. 
How did you get into this work?
As an organizational development professional, I have worked with several ethnic and community-based organizations. Over the years, I have identified some critical gaps that exist within and between the various community groups.  While there has been an incredible amount of institution building to support direct services, there was little to support those leading these institutions and those within the BIPOC community who are not connected to direct service organizations. Organizations dedicated to cultivating a BIPOC "professional class" did not exist.
I felt that this was a huge gap because BIPOC communities are always strapped with a narrative of deficit. The Third Place wishes to showcase the depth of assets that BIPOC professionals bring to the community and use these networks as a magnet to attract and retain an ethnically diverse talent to Maine. As someone who has considered leaving Maine due to the social and professional isolation I have experienced, it is an absolute necessity to building an equitable quality of place.
A lot of readers may be thinking about racial inequities. What can they do?
Read and educate yourself. Racial inequities exist due to personal bias and structural racism. We all play a role in perpetuating inequity. There is a plethora of information that exists detailing how racial bias shows up in all of our lives through the institutions that sustain our economic sectors. It is important that people understand why a problem exists and find ways to change their own role in the system and contribute time and money to efforts working to reform the residue of white supremacy.
For more information, please visit https://www.thethirdplace.me.
---
PelotonLabs is a coworking space in the West End of Portland, Maine with a mission to connect and encourage people working on their own to manifest their visions without fear.
Content Provided By
PelotonPosts is created by PelotonLabs and WEN provides column space without charge. PelotonLabs has been a paid advertiser. WEN publisher and editor Tony Zeli is a coworking member at PelotonLabs.