By Mary Alice Scott
Join us Thursday, April 18th from 5:30 to 7 p.m. at Caravan Beads for our next Portland Buy Local mixer! Portland Buy Local mixers are free and open to the public, so bring a friend and join us for a drink and light snacks while catching up with the buy local community!
Downtown Worker Appreciation Day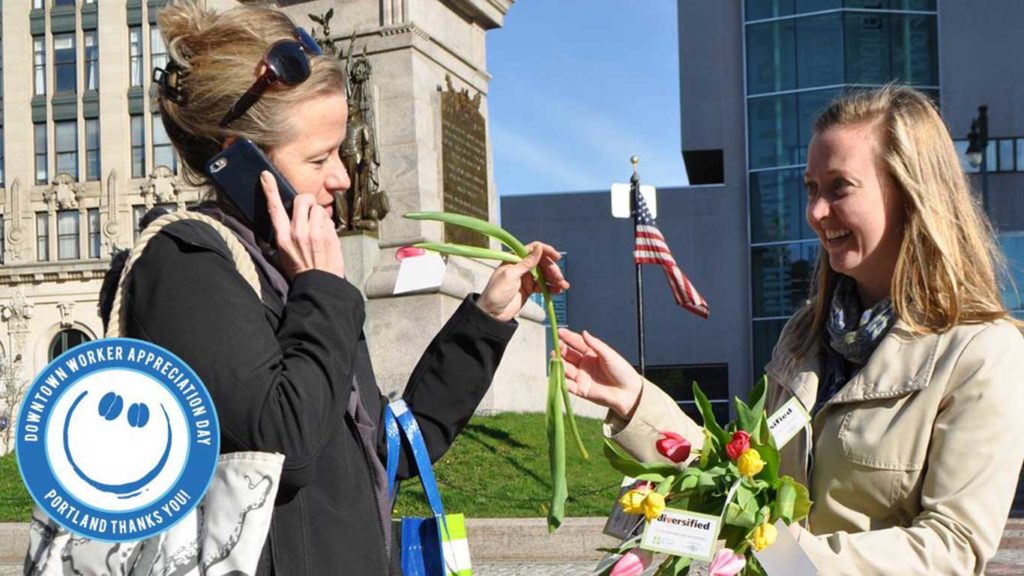 We are also pleased to once again present Downtown Worker Appreciation Day with our friends at Portland Downtown. This is our way of extending a huge THANK YOU to the people who make our downtown an awesome place to live, work, and play.
Then from 7:30 to 9:30 a.m. on Thursday, May 2nd, swing by Monument Square, Tommy's Park (near Bard Coffee), or the Portland Museum of Art for complimentary coffee, treats, flowers, fun giveaways, and an amazing coupon booklet filled with deals & discounts from dozens of local businesses. Late shift worker? Stop by 549 Congress Street (Portland Downtown office) anytime between 2 and 4 p.m. to enjoy all the perks of the day!
Maine Seaweed Week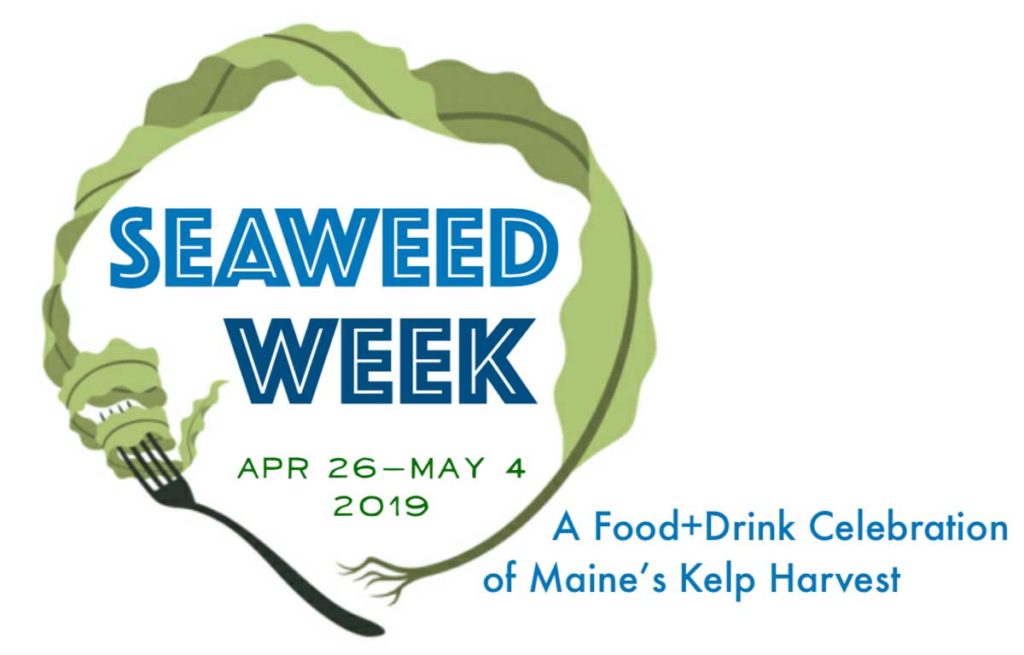 We are also proud to sponsor the first-ever Maine Seaweed Week. Portland's top chefs, mixologists, brewers and distilleries are putting native seagreens of all kinds front and center on the menu April 27th to May 4th to highlight this delicious, nutrient-dense, sustainable local crop that supports working waterfront jobs. Visit seaweedweek.org for a full list of participating businesses and events.
Each month we also focus on one business sector and encourage the community to shift 10% of your spending in this sector to local businesses. This month, as spring emerges, we are focused on shifting your Home and Property spending to local businesses.
What might that mean? Well, if you're looking to do some spring cleaning, reorganization, or preparing your garden, look to a local hardware store like Maine Hardware.
If you don't have a green thumb, local florists and floral designers can beautify your home for you. Check out Plant Office, Broadturn Farm's Flower Shop, or Dodge the Florist for a little plant and color therapy as grey winter moves out.
If your entire living situation needs to be "spring cleaned," look to local real estate companies instead of national brands. How can you know if a company is locally-owned? Visit our online directory (www.portlandbuylocal.org/directory) and you'll find lots of bona fide local companies ready to help you relocate or beautify your current home.
Remember, 76% more of your money stays right here in Portland when you spend it at a locally owned, independent business.
Mary Alice Scott is PBL Executive Director. Publisher-editor Tony Zeli is a board member and West End News is a Portland Buy Local media partner.